Sources Say This Is The Real Reason Trump Might Get Away With His Reported Crimes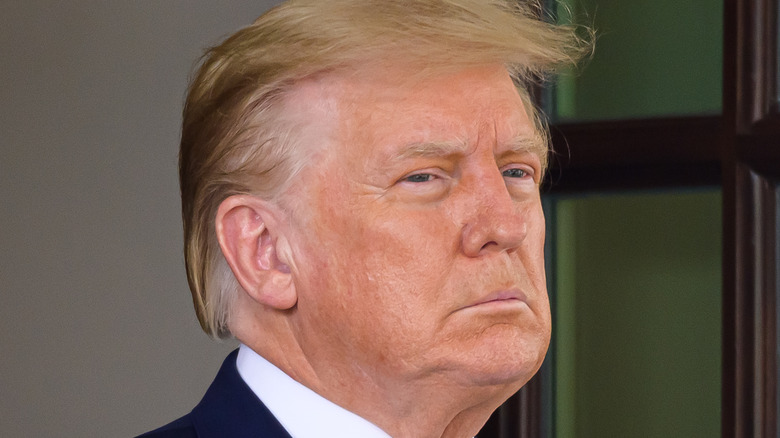 noamgalai/Shutterstock
Major questions are still surrounding the New York attorney general's investigation into and lawsuit against former president Donald Trump, his children, and the Trump Organization. In a press release on September 21, the attorney general's office outlined AG Letitia James' argument, the state is claiming that Donald, his children, and other senior members of the Trump Organization participated in "years of financial fraud to obtain a host of economic benefits," including the former president "falsely inflat[ing] his net worth by billions of dollars to induce banks to lend money to the Trump Organization on more favorable terms."
According to Politico, Trump's legal team had made "last-minute settlement overtures" to avoid the 222-page lawsuit, in which James is asking for "$250 million" in penalties and banning Trump and "his three oldest children" from buying or selling real estate, or get a loan, in New York for at least five years.
This is only one of at least six legal battles Trump is currently involved in, per The New York Times. In Georgia, for instance, Fani T. Willis, the Fulton County district attorney, is leading a criminal investigation into whether or not Trump, as well as others, "interfered with the 2020 presidential election." Back in New York, The Times reports a criminal case in Manhattan can be directly impacted by the attorney general's lawsuit.
Despite the startling amount of Americans that want to see Trump prosecuted, James' lawsuit itself won't result in criminal charges for the former president. 
Why Trump probably isn't going to jail anytime soon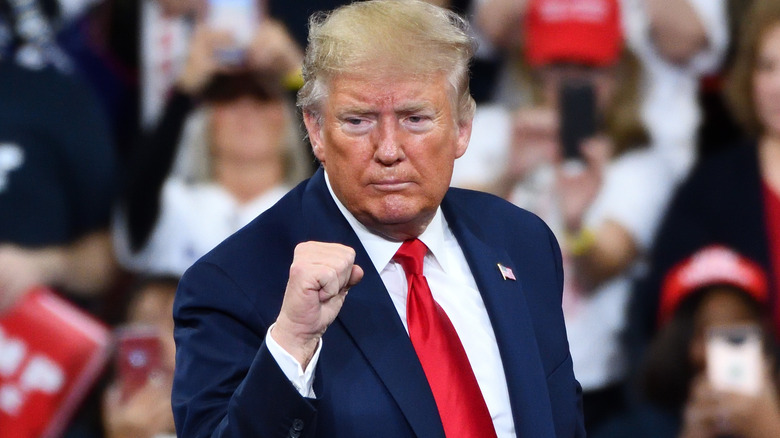 Evan El-Amin/Shutterstock
As New York attorney general, Letitia James has a limited amount of persecution power. In order to pursue criminal charges, James would either have to partner with a district attorney's office, which she's done in the past, or be given a "criminal referral" by the governor or a state agency — this loophole could allow Donald Trump to get away with his reported crimes. 
According to the American Bar Association, civil lawsuits like the one James has brought against former president Trump and the Trump Organization are used to solve conflicts. Think: a driver in a car accident sues the other driver involved for the medical or repair costs associated with the accident. But just because a defendant loses a civil case does not prove they're guilty of a crime. The American Bar Association adds that if evidence is strong enough, and events are severe enough, civil and criminal cases can be brought against someone, but in separate trials.
The criminal case in Manhattan we mentioned could "gain new life" based on James' suit against Trump because the Manhattan district attorney's office had also been investigating the actual value of the former president and his properties, per The New York Times.
James gave her findings to both the U.S. attorney's office in Manhattan, the Internal Revenue Service (IRS), and said she would share her information with the Manhattan district attorney's office. Many doubt, though, especially given his age, whether a judge would put Trump jail.