Why Prince Harry Reportedly Feared Prince George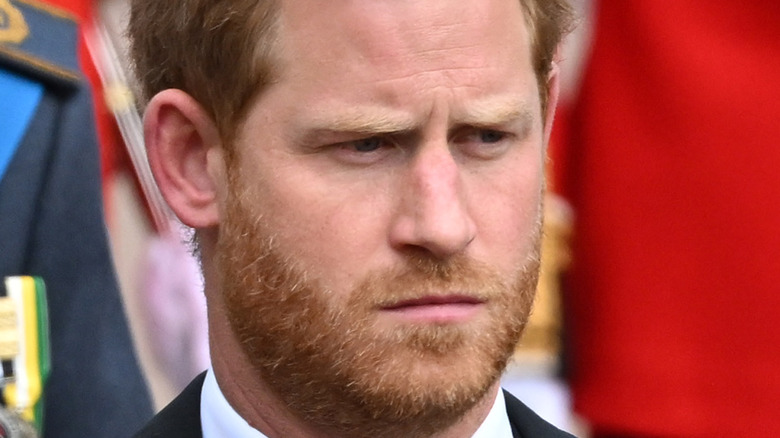 Leon Neal/Getty Images
While the rift between Prince Harry, Duke of Sussex, and William, Prince of Wales, got worse after Harry married Meghan Markle, Duchess of Sussex, sources admit that there had been problems between the brothers before Meghan entered the picture. Royal biographer Tina Brown revealed to The Telegraph that issues started to arise after Harry retired from the military in 2015 and became a full-time working royal. It didn't take long for the duke to find it difficult playing "second banana" to William, the future king.
"Diana insisted, much to her credit as a mother, that the two boys would be treated the same, but they were never going to be the same, that's the problem," Brown explained. "Gradually, that became a major tension between them. William had this great destiny ahead of him, he knew who he was. For Harry, it's like, 'Who am I going to be–Uncle Andrew? Am I really going there?'"
During his time as a working royal, Harry did support a number of important causes. He served as the patron of numerous charities, including African Parks, Dolen Cymru, MapAction, Rhino Conservation, and WellChild, per the Independent. Harry also founded the Invictus Games in 2014, a sporting competition that aims to help the recovery of wounded servicemen and women.
But despite his achievements, sources say that Harry was worried about his future — a fear that reportedly only got worse after the birth of William's oldest child, Prince George of Wales.
Prince Harry worried he had a 'shelf life' that expired when Prince George turned 18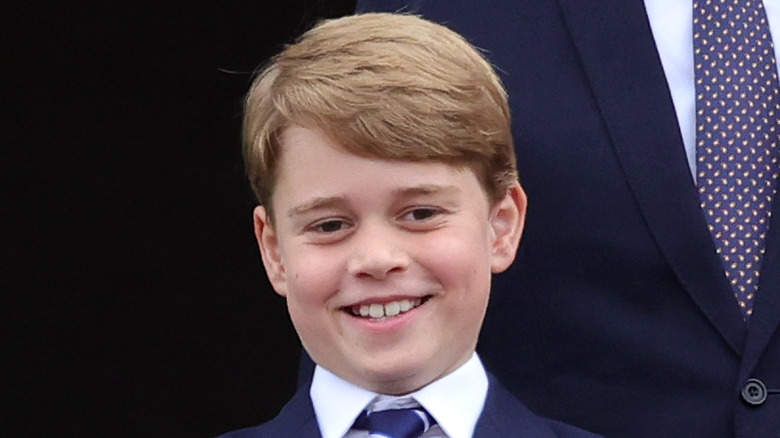 Chris Jackson/Getty Images
After the birth of Prince George of Wales, Prince Harry, Duke of Sussex, started to panic about what his life would be like when his nephew turned 18. "He had this thing that he had a shelf life," a source told Express. "He was fixated [on] this. He would compare himself with his uncle [Prince Andrew]. He would say, 'I have this time to make this impact. Because I can'."
Although Harry's staff tried to reassure him, the prince wound up stepping down from his royal duties in 2020. And while he and William put on a united front when mourning Queen Elizabeth II, some believe Harry will never be allowed back into the royal fold. "The olive branch being extended by the King in his statement, the fact William invited them to Windsor — these are sticking plasters on a great wound that he has had a huge hand in," Russell Myers, royal editor at The Mirror, told True Royalty TV (via Express).
And things will likely get worse after the release of Harry's memoir. In fact, Tina Brown revealed that if Harry and his wife, Meghan Markle, Duchess of Sussex, have any hopes of returning to the royal family, they need to scrap all of their tell-all projects. "Unless he does give up his book and these tell-all documentaries and stops doing the interviews, then there can be no trust," she told Newsweek.
Harry wants to change his memoir as his children wait for titles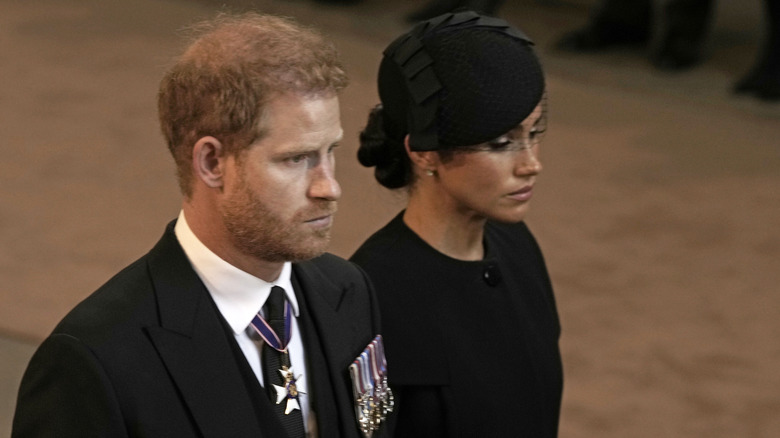 Wpa Pool/Getty Images
Now that Queen Elizabeth II's funeral is over, Prince Harry and Meghan Markle, Duke and Duchess of Sussex, are waiting to find out if their two children, Archie and Lilibet, will receive titles. With their grandfather, King Charles III, the head of the monarchy, Archie and Lilibet can officially become a prince and princess. Yet there haven't been any changes made to their status on the royal site. 
"They remain 'Miss' and 'Master' currently [on the royal website]," Katie Nicholl, author of "The New Royals – Queen Elizabeth's Legacy and the Future of the Crown," told True Royalty TV's The Royal Beat (via the Daily Mail) regarding Archie and Lilibet. "And I'm told that that is a very clear signal from the king. He's willing to give those titles, but it comes with a caveat, and that caveat is trust. They have to know that they can trust the family."
With that in mind, Harry reportedly wants to make changes to his memoir before it is released in late 2022. "There may be things which might not look good if they come out so soon after the Queen's death and his dad becoming King," a source told the Daily Mail. "He wants sections changed. It's not a total rewrite by any means. He desperately wants to make changes. But it might be too late."