Why A Royal Expert Thinks Prince Harry Revised His Memoir After The Queen's Death — Exclusive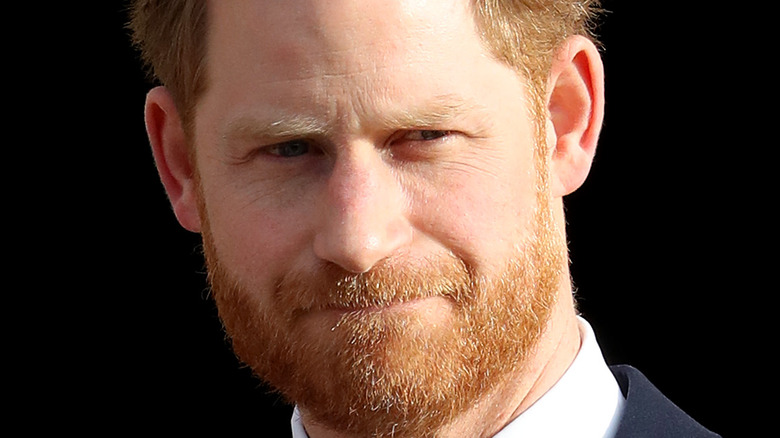 Chris Jackson/Getty Images
Prince Harry, Duke of Sussex, gained more than just a Californian address when he and Meghan, Duchess of Sussex, stepped back from their palace duties. By being a non-working royal, the prince was no longer obligated to live by the code of "never complain, never explain" — a motto thought to have been adopted by his great-grandmother, per Marie Claire. He was free to tell his truth, and, sadly, he learned that freedom of speech doesn't mean freedom from the consequences. Harry's public accusations about feeling unsupported by his family have caused enough of a stir on their own. But when he added a jab about a family member who allegedly made a racist remark, the late Queen Elizabeth herself was forced to issue a response, saying "Recollections may vary" (via The Guardian).
Now the palace is said to be in a lather over Harry's upcoming memoir. Although publisher Penguin Random House promises that it will simply be "an honest and moving story,"  insiders murmur that ever since the queen died, Harry has been trying to slim down the more salacious stories in the book before it goes to press. Naturally, people are wondering exactly what he wrote that could be so horrible that it has to be cut out.
However, a noted royal expert tells The List exclusively that there may be a different reason behind the rumored last-minute edit.
Prince Harry may be trying to edit out mentions of the late queen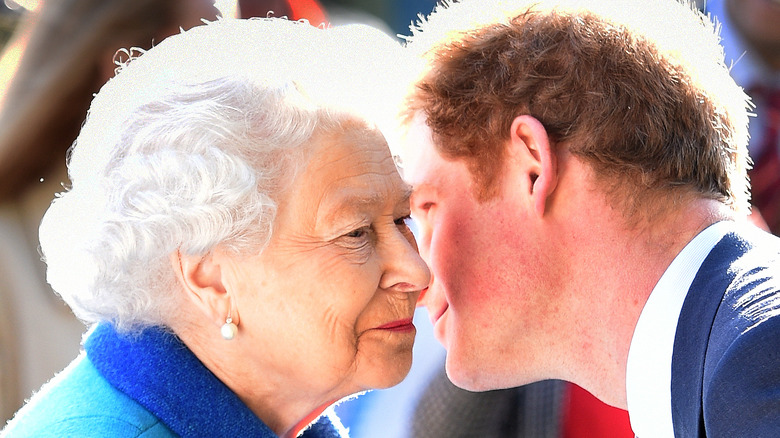 Wpa Pool/Getty Images
Royals watchers wonder whether the memoir of Prince Harry, Duke of Sussex, will be an act of revenge against recent royal bios, such as Katie Nicholls' bombshell book that claims the queen disapproved of Meghan Markle's wedding gown. Vanity Fair editor Tina Brown has even gone so far as to say that the only way Harry can heal his family feud is to yank his book from publication altogether (per the Daily Mail). But The List broached the subject with Kinsey Schofield, founder of the To Di For Daily royal website, and she offered her own thoughts. 
Schofield told The List that the prince is likely trying to avoid appearing "insensitive" by writing about certain family matters. "I think it's logical to second-guess a huge project after such a devastating loss for the world. Harry seems like a sensitive man, so I tend to believe that he would try to remove anything hurtful to avoid backlash."
Schofield has also said that the prince's objective for writing his memoir isn't what people may think. Far from aiming to bring down the monarchy, she speculates that Harry may have his sights set on being a popular guest speaker. She adds that it's unlikely Harry would want to cut off his family entirely since his two children stand to gain from their status of being (currently) sixth and seventh in line to the throne.