How Abigail's Death Affected Jennifer On Days Of Our Lives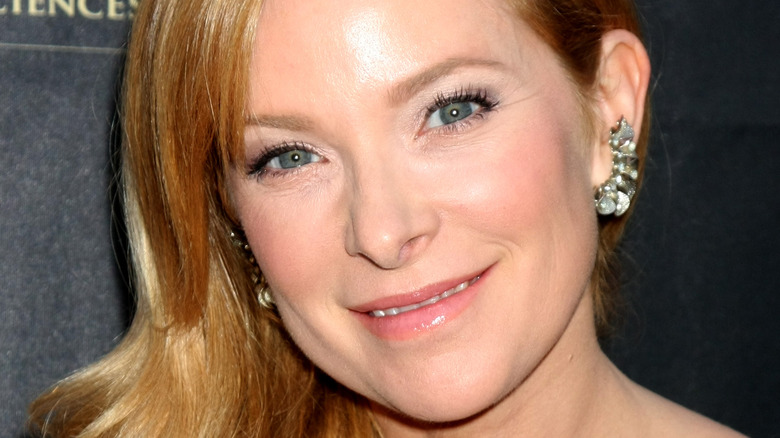 Kathy Hutchins/Shutterstock
Jennifer Horton is one of the most beloved characters on "Days of Our Lives." Jennifer is a legacy character, whose parents are Bill and Laura Horton. Jennifer left Salem as a young child but returned as a rebellious teenager in 1985 with actress Melissa Reeves in the role, per Soaps in Depth. Through the years, fans have watched Jennifer go through plenty of drama. She's been in the middle of love triangles, has been attacked, believed her husband Jack Deveraux (Matthew Ashford) to be dead several times, and dealt with many issues as a mother (via Soap Central). In addition, Jennifer was also once pushed from a balcony and landed in a coma that lasted an entire year, per Soaps.
Sadly, Jennifer has also struggled with injury and addiction. Unfortunately, Jennifer found herself caught in a car accident that was caused by Eric Brady (Greg Vaughan), who caused an accident on the road while driving under the influence of alcohol. The crash injured Jennifer and Brady Black (Eric Martsolf) and also killed Dr. Daniel Jonas (Shawn Christian), per Michael Fairman TV. Jennifer began taking prescription medication for her injuries, which eventually led to her addiction issues.
Jennifer's daughter Abigail was murdered in June 2022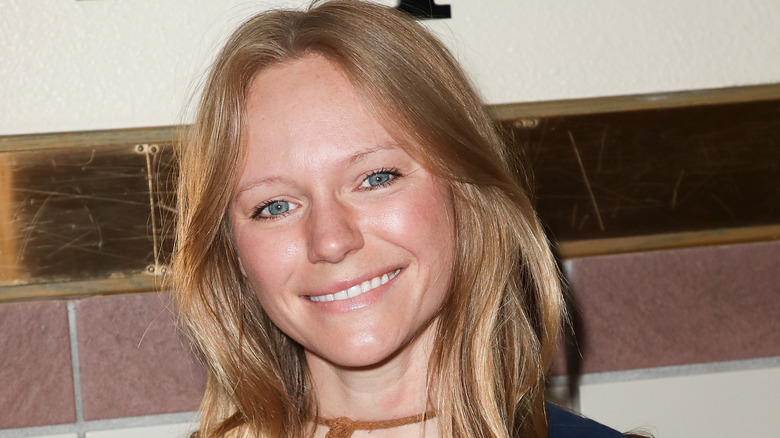 David Livingston/Getty Images
While Jennifer Horton has been through a lot of trauma in her life, one of the most shocking things she's ever had to endure was the death of her oldest child, daughter Abigail Deveraux DiMera (Marci Miller). In June 2022, Abigail was brutally murdered, kicking off a major "Days of Our Lives" murder mystery (via U.S. Sun). Abigail's husband, Chad DiMera (Billy Flynn), came home one night to find his wife stabbed in their bedroom at the DiMera mansion. With her final breaths, Abigail asked Chad to take care of their children, Thomas and Charlotte. She was later pronounced dead at the hospital.
The murder of the legacy character hit fans hard, and it was an emotional rollercoaster to see Chad say goodbye to his wife. However, some of the most heartbreaking scenes came when Abigail's parents, Jack and Jennifer returned to Salem to mourn their daughter (via Soaps). During the scenes, actress Cady McClain portrayed the role of Jennifer and poured her heart out to her late daughter.
Sadly, following Abigail's death, Jennifer's life was turned upside down as she looked to pick up the pieces of her life.
Jennifer struggled following the death of her daughter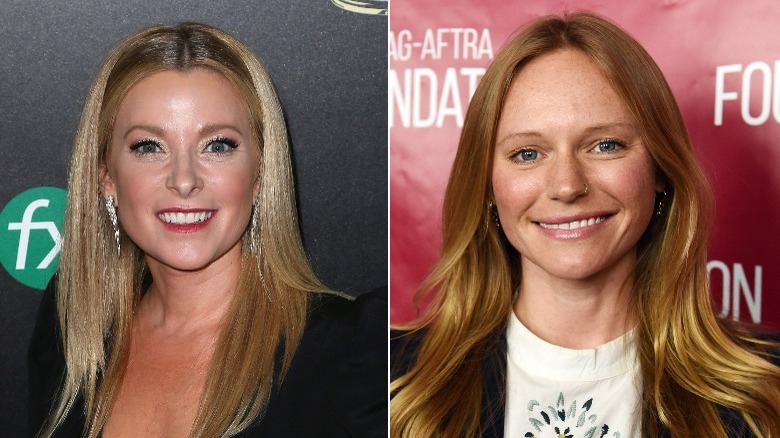 David Livingston/Getty & Amanda Edwards/Getty Images
Following Abigail Deveraux DiMera's death, Jennifer Horton struggled. Not only did Jennifer stick around Salem to help take care of her grandchildren, Thomas and Charlotte, and be a person of support for Chad DiMera, but she also struggled with her own grief. "This particular character has been carrying a lot of weight on her shoulders," actress Cady McClain told Soap Opera Digest of Jennifer's mourning period.
Sadly, Jennifer's grief over losing her daughter has caused her to slip back into addiction. "Days of Our Lives" viewers have watched Jen steal medication from Doug Williams (Bill Hayes). "She's been trying to hold up the family. It would make perfect sense that she would turn to something to help her when she's not really letting herself lean on anybody else," McClain added of her character. During Jennifer's ascent back into addiction, she's also seen visions of Abigail and vowed to seek vengeance against anyone who ever tried to hurt her daughter, leading her to be a suspect in the hit-and-run accident that injured Gwen Rizczech (Emily O'Brien), per Soaps.
Jennifer's grief has been emotional for viewers to watch and her life has been turned upside down. Meanwhile, Abby's killer has been revealed to be Clyde Weston (James Read), so Jennifer may finally be able to start the healing process.