How Jennifer Horton Ended Up In A One-Year Coma On Days Of Our Lives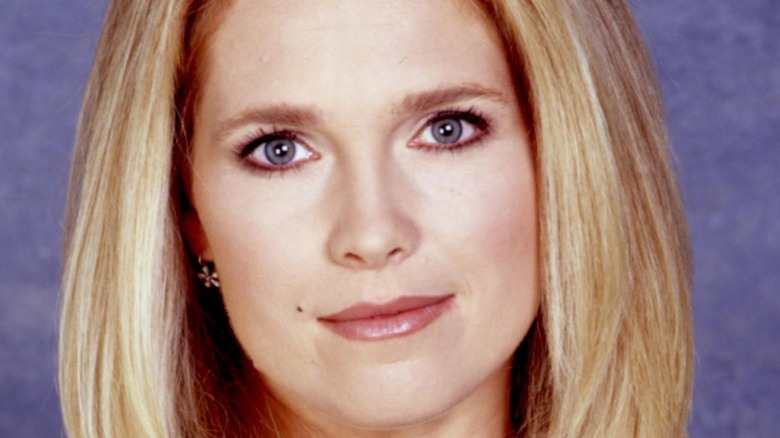 Getty Images/Getty Images
Jennifer Horton is one of the most beloved and important characters on "Days of Our Lives." As the daughter of Bill and Laura Horton, Jennifer is a legacy character who has given birth to two legacy characters of her own — JJ and Abigail Deveraux. Jennifer is also one-half of an iconic super couple with her husband, Jack Deveraux (Matthew Ashford), per Soaps in Depth.
Jennifer was first introduced in 1976 as a child, but was written off the show just a few years later. In 1985, Jennifer returned as a teenager played by actress Melissa Reeves. Since that time, Jennifer's life has been full of ups and downs that have included love triangles, trauma, heartbreaking loss, drug addiction, her mother and daughter's mental health issues, and even having her heart stolen by organ traffickers, per Soap Central.
In addition to her epic romance with Jack, Jennifer has also had relationships with Daniel Jonas, Eric Brady, Frankie Brady, Liam Frasier, Colin Murphy, Brandon Walker, and more. However, one of Jennifer's most dramatic moments came in 2020 when she fell into a year-long coma.
Jennifer fell into a coma after discovering the truth about Princess Gina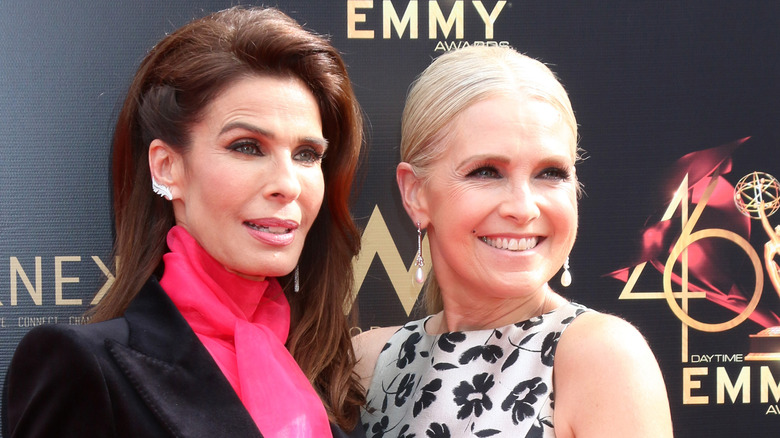 Kathy Hutchins/Shutterstock
The storyline started when "Days of Our Lives" fans learned that the late Stefano DiMera (Joseph Mascolo) had set up a plan to live on after his death. Thanks to Stefano's right-hand man, Dr. Rolf, Stefano's essence was downloaded onto a microchip and implanted into the brain of Steve Johnson (Stephen Nichols). Steve then began to talk and think just like Stefano, essentially allowing the Salem supervillain known as The Phoenix to live on.
However, Dr. Rolf didn't stop there. He also brainwashed Hope Brady (Kristian Alfonso) into believing that she was Princess Gina, a woman who used to forge art for Stefano, per Celebrating The Soaps.
Eventually, people began to get suspicious of both Hope and Steve, and when Jennifer Horton found out that her cousin had been turned back into Princess Gina, things took a dramatic turn. On the day of Jack and Jennifer's double wedding with Justin and Adrienne Kiriakis, Jennifer discovered the truth about Hope's brainwashing. Of course, Princess Gina couldn't let Jennifer reveal her big secret, so she pushed Jen over a balcony, which caused severe injuries (via Soaps). Jennifer was taken to the hospital and later fell into a coma.
Jennifer woke up from her coma to find that so much had changed in Salem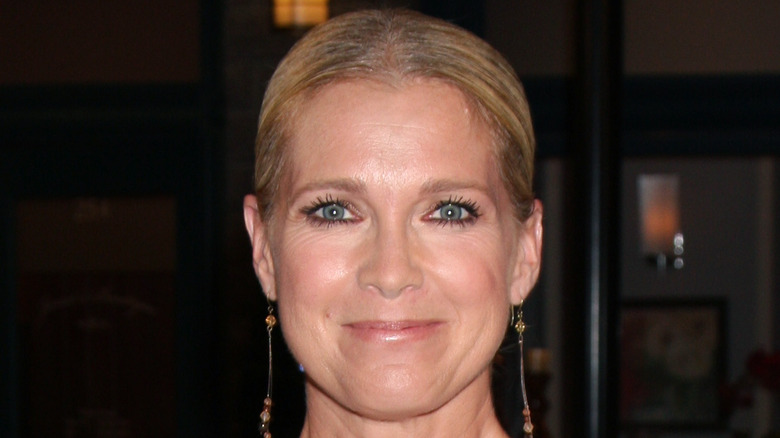 Kathy Hutchins/Shutterstock
After Jennifer Horton fell into a coma, "Days of Our Lives" did something that no other soap opera has ever attempted before. The NBC sudser skipped past the entirety of the coma with a year-long time jump. Jennifer woke up shortly after viewers watched her get injured, and so much had changed in Salem, per Distractify.
Jen learned that she had been asleep for a year, and during that time, her daughter Abigail had moved back to Salem, Adrienne Kiriakis had been killed in a car accident, Ben Weston and Will Horton were both in jail, and her son JJ's girlfriend, Hayley Chen, had also died.
Viewers learned all about the events of the year-long fast-forward right along with Jennifer and it was a wild ride for both the characters and the fans. Babies had been born and died and new romances had formed while Jennifer was stuck in her hospital bed (via Soaps).
The time jump was definitely one of the most captivating, mysterious, and talked-about storylines on "Days of Our Lives," and fans had a lot of fun figuring out what had happened to their favorite characters right along with Jennifer.