How Days Of Our Lives' Julie Is Both Hope's 'Mother' And Sister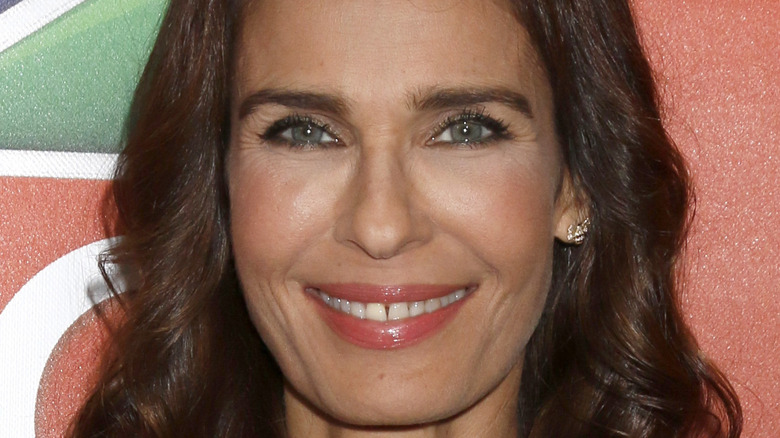 Kathy Hutchins/Shutterstock
Hope Brady (Kristian Alfonso) is an iconic character on "Days of Our Lives" and in the soap opera world. She is one of the most interesting leading ladies ever to grace daytime television, and her story has been filled with chaos, heartbreak, love, and adventure (via Soaps).
Hope has endured life-changing events such as being kidnapped, spending years presumed dead, and even being brainwashed into believing she was Princess Gina. Over the years, she had an epic romance with Bo Brady (Peter Reckell), and the two became one of soap opera's most legendary supercouples, per Geeks. She's also been paired with Aiden Jennings and Rafe Hernandez. In addition, Hope's experienced a lot of loss in her life and has had to grieve the death of her young son, Zack Brady, and her husband, Bo.
Of course, to understand Hope's family dynamic, you have to go back to her roots and the messy love triangle that ensued between her parents before she was even born.
Addie Horton is Julie and Hope's biological mother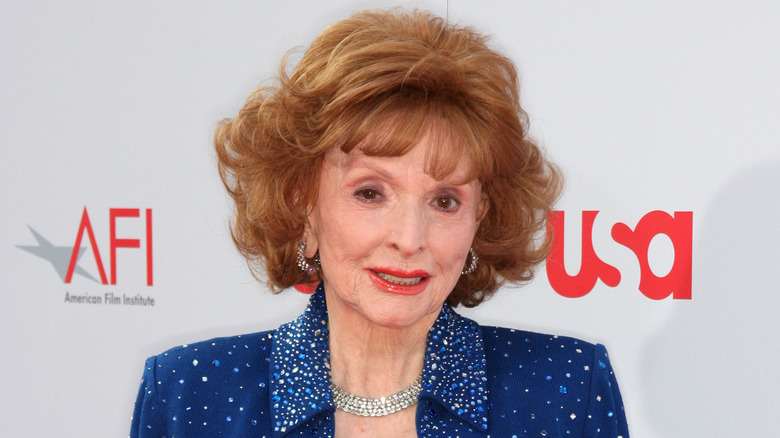 Frederick M. Brown/Getty Images
Hope Brady is a member of the prominent Horton family, who have been a staple in Salem since the sudser's very first episode (via Soap Central). However, it was Hope's biological mother, Addie Horton (Patricia Barry), who set the events of her life in motion. 
Addie was the oldest daughter of Tom and Alice Horton, and her first husband was Ben Olson. The couple welcomed two children together, Steven and Julie. Later, Addie left Salem, but Julie stayed behind with her grandparents, Tom and Alice. After Ben's death, Addie returned home to find her now-grown daughter Julie having a relationship with the older Doug Williams (Bill Hayes). Addie was furious about the couple's romance and made it clear that she disapproved, per Soaps in Depth. Addie then decided to do whatever she could to break the pair up, including forming her own connection with Doug.
Eventually, Doug and Julie got engaged, and Addie's plan seemed to be over. However, the couple got into a heated argument just before their wedding, and Julie stormed out, leaving Doug heartbroken. That's when Addie saw an opportunity to finally split them up for good.
Doug married Hope's sister Julie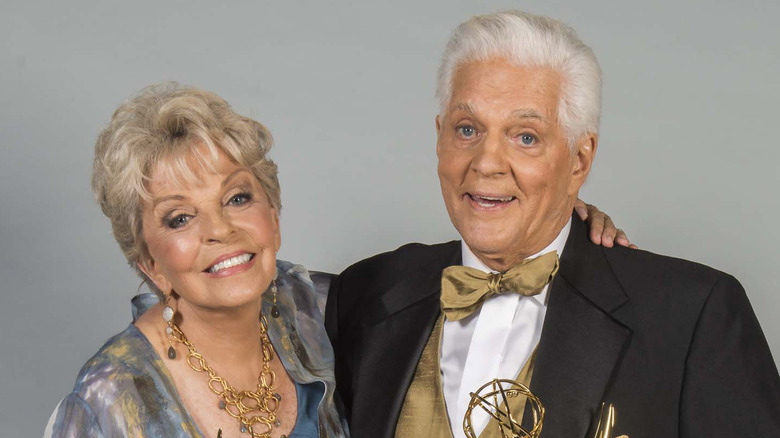 Michael Bezjian/Getty Images
After finding Doug Williams completely heartbroken by his split with Julie Olson, Addie Horton made her move. Addie helped console Doug and even convinced him that she would be a better match for him than her daughter, Julie (via Soaps in Depth.) Addie admitted that she had fallen hard for Doug during their friendship and asked him to marry her instead of Julie. Doug agreed, and he and Addie tied the knot. 
Shortly following their wedding, the couple found out they were pregnant. Not long after, Addie was diagnosed with cancer and refused treatment in order to save her unborn baby, Hope. Addie went into remission after Hope's birth but was then killed when she jumped in front of a moving car to save the baby from being struck, per Soap Central.
Doug was left to raise Hope on his own but didn't stay single for long. Doug and Julie eventually reunited and even got married. The strange and twisted tale of their romance made Julie not only Hope's older sister but also her stepmother. Julie helped raise Hope in Addie's absence, and fans have loved watching Doug and Julie's relationship over the years, despite its complicated beginning.