How Libra Season Will Affect You If You're A Pisces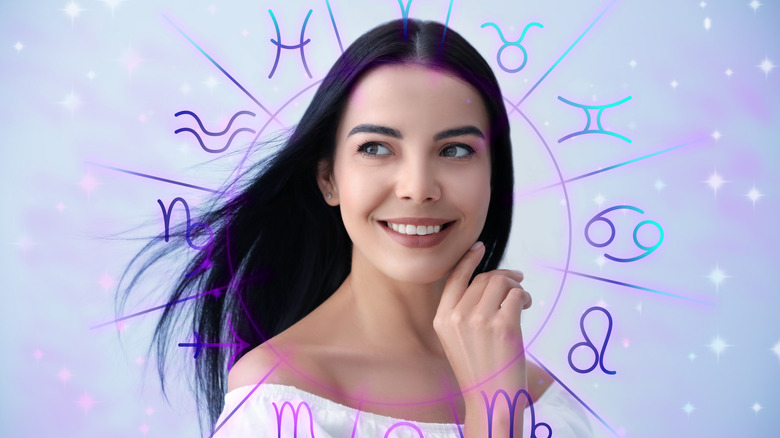 New Africa/Shutterstock
Libra season is in full swing, spanning from September 23 until October 22 (via Them). This is the time of year when summer turns to fall and the leaves begin to change. However, it can also mean big changes for members of the zodiac. Although it's Libras who are celebrating their birthdays at this time, the air sign's vibes and energy will impact everyone as we get deeper into Libra season.
Libra is a sign that is represented by scales and places a lot of world views on justice and balance (via Forever Conscious). During this time of year, many zodiac signs may feel very similar as they work to balance their lives by creating new daily routines, finding a way to balance their personal life with their career, or even their relationships with other important aspects of their life such as parenting. Now is the time to figure this out and start living a less stressed lifestyle that you'll love. "Your words are your strongest suit, and do not be surprised if you feel an increased need for balance, as Libra is all about harmony and reaching a compromise," astrologer Iva Naskova tells Refinery29.
Meanwhile, if your zodiac sign is Pisces, Libra season could prove to be a time of self-reflection for you.
Pisces may need time to sort through their emotions during Libra season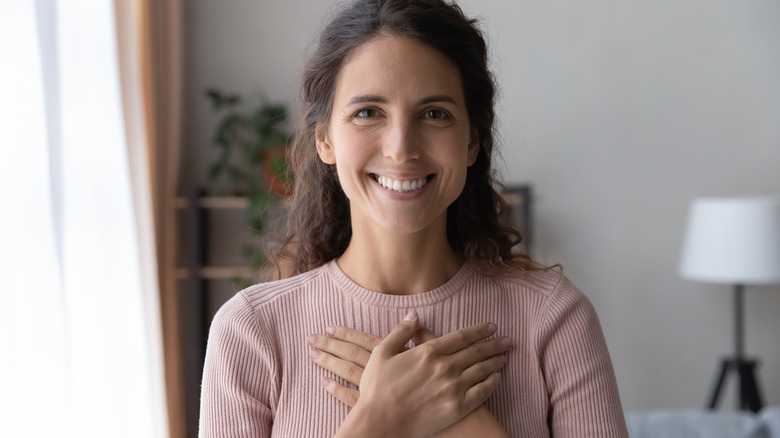 fizkes/Shutterstock
Those born under the sign of Pisces (February 19 to March 20) may feel the urge to stay at home and spend some time alone during Libra season, per The Beacon. The water sign might feel like being at home during the start of fall will benefit them as they look to figure out the heavy and emotional thoughts in their heads. Now is a good time to really dig deep into yourself and do some reflection. Get to know yourself. Figure out what you want from your job, relationships, and life in general so that you can set appropriate goals and begin to cultivate a life you love. However, don't shut out the world. Your loved ones could be a good source of advice during this time as well as a shoulder to lean on during difficult times or decisions.
Forever Conscious notes that if things prove to be extra hard during Libra season, Pisces may want to consider seeking the help of a professional, such as a therapist, to help sort through their thoughts and feelings. The sign should also be on the lookout for spiritual guidance at this time, as signs from your guides may be right in front of your face if you're willing to see them.
Pisces should look to start fresh during Libra season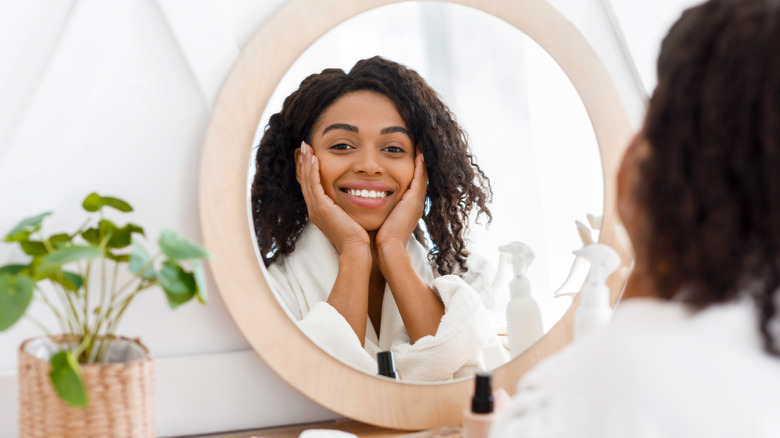 Prostock-studio/Shutterstock
Allure also reveals that Pisces may be feeling introverted during Libra season. However, the full moon on October 9 will be a great time for the water sign to clear the slate and start fresh. This will mark an ideal time to set your intentions and begin to manifest them toward you. The outlet notes that the lunation could prove to bring some major abundance to Pisces, so don't skip out on your full moon rituals. Farmer's Almanac suggests spending time in nature, meditating, journaling, cleaning up your living space, eating healthy meals, practicing gratitude, making moon water, and getting some exercise during the full moon to help usher in good vibes and abundance.
Meanwhile, astrologer Stephanie Campos tells Refinery29 that October 22 could also be a significant date for members of the zodiac. "Matters related to the heart and our closest relationships will be under the spotlight. If you've been going back and forth on whether or not to invest your time in a particular relationship, you may receive clarity today," she said. "[P]ay attention to the topics of conversations and people who appear in your life under this planetary alignment," she added.
It seems that Pisces will have a lot to tend to during Libra season. However, it appears to be a time of major growth for the water sign.