The Bold And The Beautiful's Heather Tom Explains Why Working With Don Diamont Felt So 'Safe'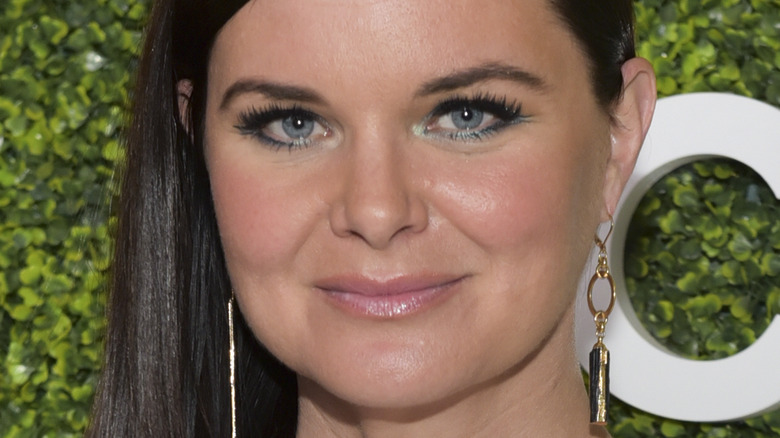 Rodin Eckenroth/Getty Images
Even though it's been speculated for quite some time now that "The Bold and the Beautiful's" Heather Tom has been looking to leave Katie behind for a new career, that hasn't happened yet. Instead, there's been a lot of focus on Bill Spencer and Katie Logan's relationship, as many viewers can't help but wonder what's in store for the on-again, off-again couple. While Katie has certainly seen a lot of ups and downs during her time in this fictional version of Los Angeles, her portrayer Heather Tom told Soap Opera Digest that she appreciates all of the strides her character has made, both personally and professionally. She said, "Over the years, Katie has had a lot of things happen that have changed her world view and how she approaches problems and relationships. At her core, she has the same values, and there will always be that part of her that feels like she's in her sister's shadow, but she has definitely come into her own."
And while Bill Spencer has done some horrible things to Katie in the past, the opposite can be said about Tom's relationship with actor and her on-screen husband, Don Diamont. In fact, she's even said there's a reason why working with Diamont has felt so "safe" for her.
Heather Tom makes it no secret that Don Diamont is her favorite co-star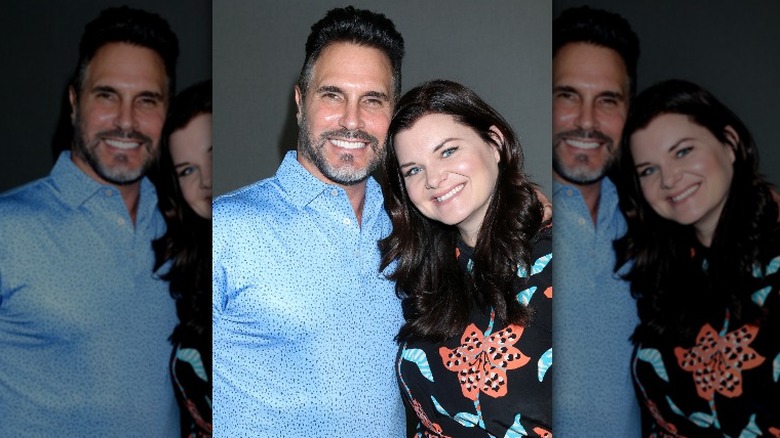 Kathy Hutchins/Shutterstock
While there were times where Bill Spencer could have been a better partner for Katie Logan — like when he cheated on her with Brooke Logan, as detailed by Soap Dirt — Don Diamont has been the one person that Heather Tom can count on the most. In an interview with Soap Opera Digest, Tom admitted that one of the reasons why she feels so "safe" around Diamont is because of the history they share together: she's known him since their teenage years. She told the publication back in 2021, "I can trust all of these people, and I trust Don implicitly. It allows me to be able to go there without feeling vulnerable, although feeling vulnerable is good when you are working."
It also seems like the feeling is mutual for Diamont, too. Back in 2012, he told Michael Fairman TV that he always knew that Tom was going to be a star from the moment they began working with each other on "The Young and the Restless." He said back then, "I remember the first time watching Heather on camera and going, 'Wow. What a gifted kid!' I also thought she was wonderful."
And while many "The Bold and the Beautiful" fans would think that Bill Spencer would have learned from his past mistakes and finally treat Katie the way that she deserves to be treated, that hasn't happened yet.
Heather Tom loves having Don Diamont by her side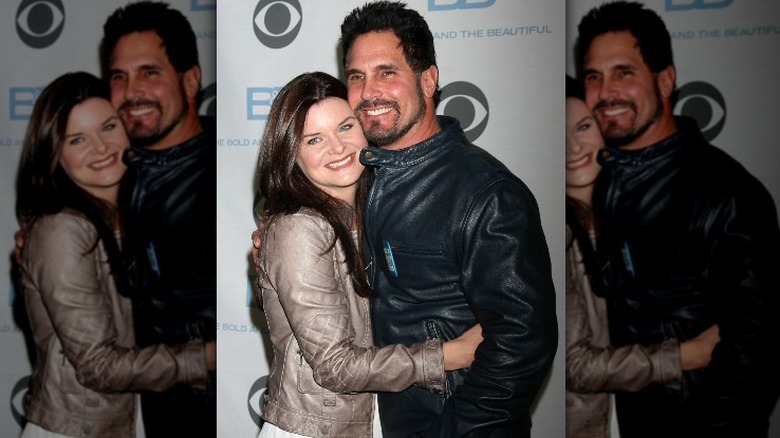 Kathy Hutchins/Shutterstock
The Bold and the Beautiful's Don Diamont and Heather Tom are two actors that many fans would say have great on-screen chemistry together. And that's a good thing, seeing how it doesn't look like Bill Spencer and Katie Logan's storyline isn't over yet. Back in 2020, Bill screwed up once again when he shared a kiss with Katie's sister, Brooke. And while this might have been another "moment of weakness" for Bill, it seems like Katie is more willing to cut out her man that her sister in her life. Tom told TV Insider that same year, "Ultimately, Katie loves her sister and she's proven that cutting her out of her life is just not something she's capable of doing."
So, where does that leave Katie and Bill today? That's what a lot of viewers want to know, although some people think it's time for these two to be over, according to Soap Hub. That said though, it seems like Bill still can't get over Brooke Logan as some of the most recent spoilers had fans in a tizzy over the possible reunion of 'Brill' again. Clearly, Katie Logan either needs to rope her man in or cut the cord in their relationship — and this time permanently, too.