Coolio Had 10 Kids. Here's What We Know About Them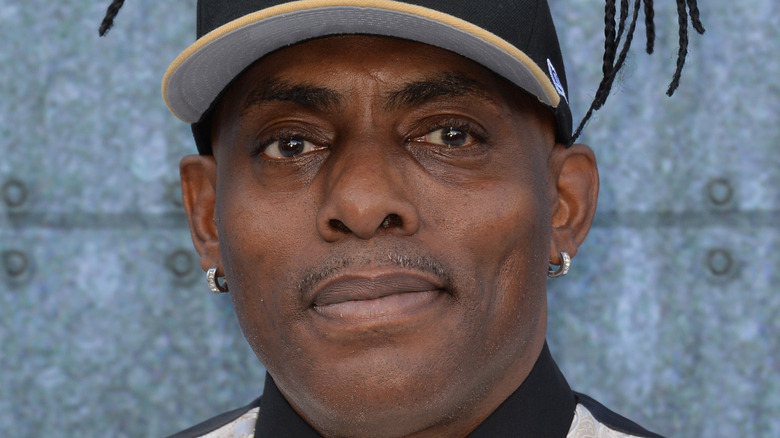 Featureflash Photo Agency/Shutterstock
The entertainment world was shocked by the heartbreaking death of rapper Coolio, who passed away suddenly at age 59. Born Artis Leon Ivey, Jr., he got his nickname from a friend who teased him about being "Coolio Iglesias," per Musician Guide. After a tough childhood — as well as a stint in jail and a battle with drug addiction — Coolio gained worldwide fame after writing and performing "Gangsta's Paradise" for the soundtrack of the Michelle Pfeiffer movie "Dangerous Minds."
Over his career, Coolio garnered six Grammy nominations and one win, along with two MTV Music Video Awards. He also recorded six more albums, wrote a theme song for the Nickelodeon sitcom "Kenan and Kel" (per Variety), and appeared in more than 100 TV series and music videos, according to IMDb. Coolio also had a successful television and movie career, landing guest spots on the "Dangerous Minds" TV spinoff, "Sabrina the Teenage Witch," "The Nanny," "Charmed," and "Gravity Falls," just to name a few. An avid cook, he also published a cookbook, "Cookin' With Coolio," in 2009 and competed on the Food Network series "Rachael vs. Guy: Celebrity Cook-Off" in 2012, where he came in second place.
But while he found success in show business, Coolio's priority was his family, which included 10 children.
Coolio had four children with his ex-wife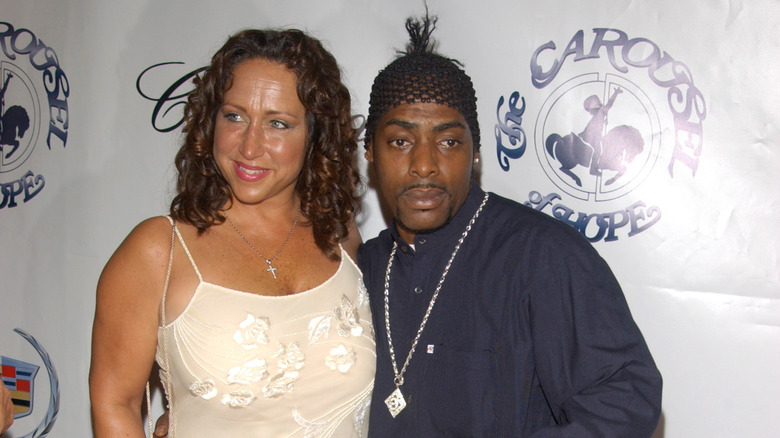 Featureflash Photo Agency/Shutterstock
Coolio married radio presenter and media personality Josefa Salinas in 1996. During a 1998 joint interview on "The Roseanne Show," the rapper proudly introduced his then-wife: "She is a mother. She is my manager. She is my friend, [and] she's my homegirl."
The couple were only married for four years and had four children together: daughters Artisha, Brandi, and Jackie, and son Artis, per Showbiz Cheat Sheet. Coolio — along with the children — appeared on the 2008 reality show "Coolio's Rules," which showed the rapper trying to bond with his teenage kids. "They're almost grown and I don't have much time to catch up and teach them what my mama taught me," he said during a voiceover in the first episode, per RSVP Live. The show only ran for six episodes.
In addition to his children with Josefa, Coolio had six other kids with multiple women: Grtis, Milan, Darius, Zhane, Kate, and Shayne. Although his children mainly stayed out of the spotlight, Coolio did speak about his parenting style. "I pay the bills, I make the rules," he told People, adding that when it comes to the guys who want to date his daughters, "I tell them don't come around here trying to get nothing you ain't getting at home. First of all, you ain't going to get it."
Coolio went to court with three of his children's moms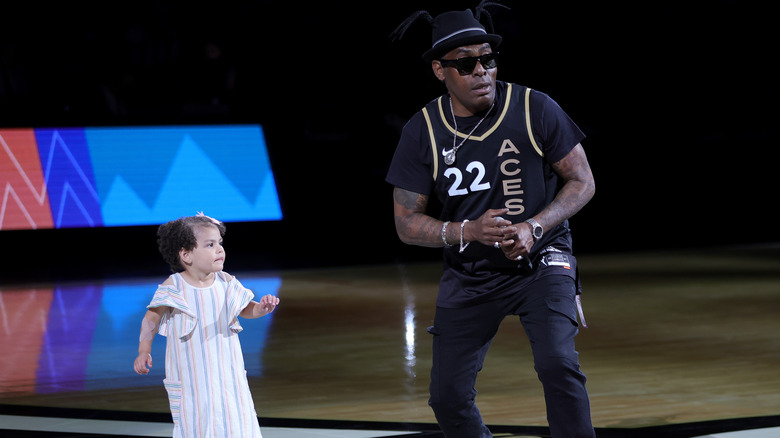 Ethan Miller/Getty Images
While Coolio seemed like a doting dad, he did have to go to court three times with three of his children's mothers, according to The U.S. Sun. A child support lawsuit against Coolio was filed in 1999 on behalf of Juanita Randle, and the case was settled five years later. In 2010, Coolio was involved in a lawsuit with Taleya White, the mother of his child, Darius. The case was later dismissed and it was assumed Coolio had caught up with his payments. Also in 2010, former girlfriend Annabella Bellesi took him to court for child support — a case that lasted two years. But Bellesi later told TMZ that she only filed the suit to obtain health insurance.
Coolio also had a granddaughter who he spent a lot of time with during the COVID-19 pandemic, per Page Six. And during his last conversation with fellow rapper Vanilla Ice, Coolio had his family on his mind. "He was telling me how much he missed his kids, how great his kids were and how much time that he had to sacrifice because of his career to be away from his kids so much," Vanilla Ice explained, per TMZ. "He's so proud of all of them."