How Alyssa Milano Is More Musical Than You Originally Thought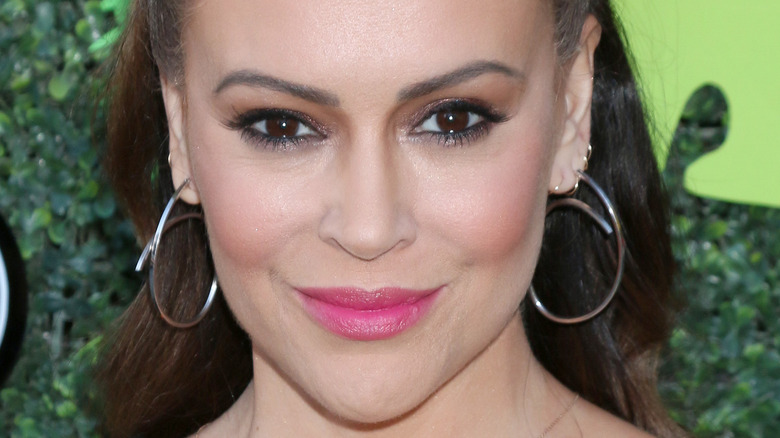 Kathy Hutchins/Shutterstock
Actor and activist Alyssa Milano is known for her political commentary and past roles in some of television's most iconic shows. The "Charmed" alum has made her voice heard when she's had something to say. Milano began her career as an actor in the '80s when she landed the role of Samantha Micelli in the sitcom "Who's The Boss" (according to IMBd). Ever since, she has been a mainstay in pop culture and even within the realm of politics, with rumors circulating about Milano's interest in running for congress in 2024.
Obviously a well-rounded individual, Milano has an even lengthier resumé than you might have originally thought. Her father, Thomas Milano, is a film composer and music editor who seems to have passed down his love of music to his daughter. Though she is recognized for influence across Hollywood circles, some may not know Alyssa Milano's long and impressive history as a musician.
Alyssa Milano got her start on Broadway in Annie
The daughter of composer Thomas and producer Lin Milano, it seemed that Alyssa Milano was poised to be in the entertainment industry since childhood. She got her big break playing one of the orphans in the musical "Annie" on Broadway in 1982 at just eight years old, according to original archived programs from the show. She toured in another production of the beloved musical before auditioning for what would become one of her most recognizable roles, Samantha Micelli in "Who's The Boss."
In July 2020, Milano shared the most adorable throw-back Thursday photos on Facebook from her Broadway days in "Annie." After landing a spot onstage in "Annie," it wasn't long before Milano and her family flew out to California to support her budding acting career. It was clear that she was destined to be a star even as a child, but it all started with a musical.
Milano was a teen pop star in Japan with four hit albums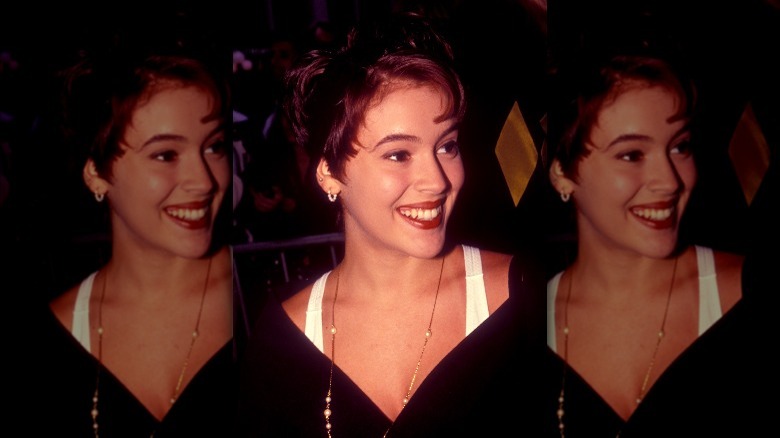 Bart Sherkow/Shutterstock
Want to impress all your '90s-loving TV friends with an extra rare piece of pop culture knowledge? Play for them some of Alyssa Milano's pop music from the late '80s. While it may not be recognizable to most American fans of the actor, Milano's music was huge in the country of Japan, according to Cosmopolitan. She released four albums and even had a greatest hits collection, according to the Huffington Post. However, the star had no interest in making the jump from acting to music in the U.S.
"A lot of actors who release albums here are laughed at," Milano told the L.A. Times in 1991. "I'm not interested in crossing over. I'd much rather have it released where it's appreciated than laughed at."
That didn't stop talk show host Jimmy Kimmel from poking fun at Milano's Japanese music career. In an interview in 2013, Kimmel asked the mortified Milano about her stint as a platinum-selling music artist in Japan. "You're like the Japanese David Hasselhoff in a way," he said, later playing some clips from Milano's music on YouTube. Even if she doesn't want the limelight as a musician, it's clear that the actor has much more musical talent than you probably knew about.