How Gabi's Life Changed After Stefan's Alleged Death On Days Of Our Lives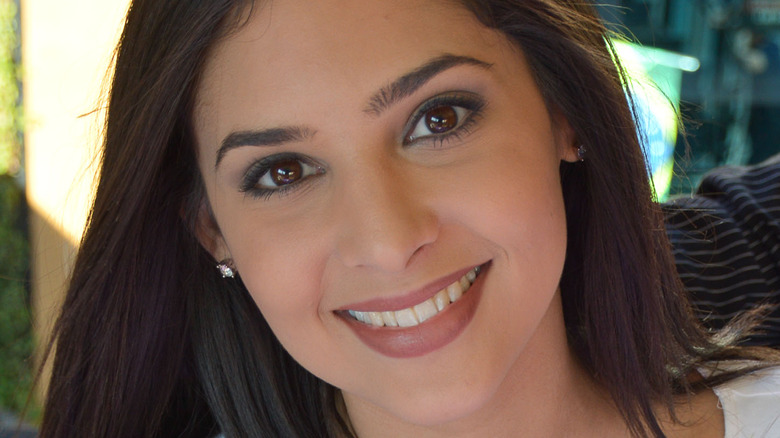 Michael Mattes/Shutterstock
"Days of Our Lives" viewers met the character of Gabi Hernandez (Camila Banus) in 2009 when she came to Salem to be with her older brother, Rafe Hernandez (Galen Gering). Gabi immediately began making friends in Salem and forged strong bonds with the likes of Chad DiMera and Will Horton. Eventually, Gabi and Will grew very close and had an intimate relationship. However, their relationship helped Will to realize that he was gay. Later, Gabi moved on with Nick Fallon but found out that she was pregnant with Will's baby.
Gabi's love life continued to be a string of drama and confusion. However, years later when she met Stefan O. DiMera (Brandon Barash), things began to click. Stefan had come to Salem to reveal that he was the biological son of Stefano DiMera (Joseph Mascolo) and take his place within the family business. Stefan originally had feelings for Chloe Lane (Nadia Bjorlin), but Brady Black offered Gabi control of DiMera Enterprises and her company Gabi Chic in exchange for her seducing Stefan.
Stefan and Gabi's relationship started off rocky and the two seemed to have a major hatred for one another. However, that hatred turned into passion and the two got intimate when they were locked up together in the DiMera wine cellar.
Gabi and Stefan's marriage ended in heartbreak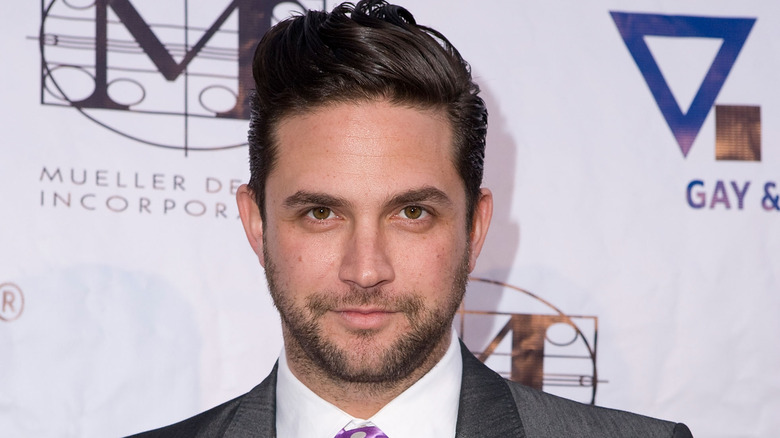 Vincent Sandoval/Getty Images
As "Days of Our Lives" fans continued to watch Gabi Hernandez and Stefan DiMera walk a fine line between love and hate, the couple decided that they should get married, per Soaps in Depth – if they were married they would have a better claim to run DiMera Enterprises and be a true power couple. Gabi and Stefan tied the knot at the DiMera mansion with Ben Weston (Robert Scott Wilson) and Ciara Brady (Victoria Konefal) as their witnesses (via Soaps). After exchanging vows, the couple began to really fall hard for one another and eventually gave in to their feelings.
Gabi considered Stefan to be the love of her life, and the pair evolved their relationship into something meaningful. Sadly, the couple's happy marriage didn't last long as it was cut short when Stefan jumped in front of a bullet meant for his mother, Vivian Alamain. Stefan was shot in the neck and later died from his wounds (via Soap Dirt). Gabi was completely devastated but later agreed to donate Stefan's heart to the ailing Julie Williams (Susan Seaforth Hayes). However, the heartbreak of losing Stefan changed Gabi profoundly.
Gabi lashed out after Stefan's death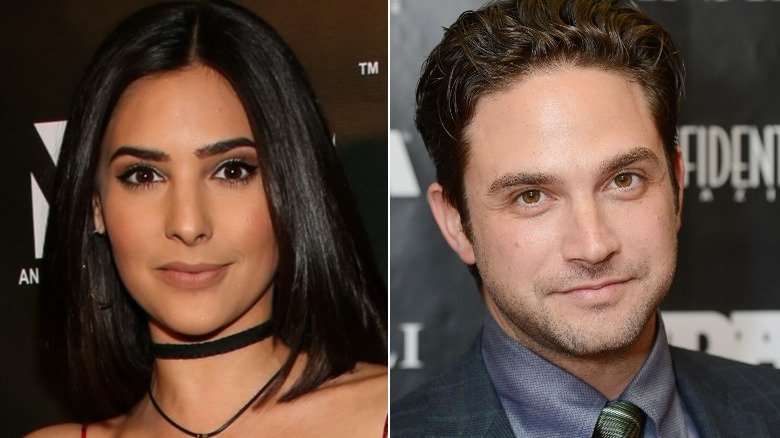 Chris Weeks & Paul Archuleta/Getty
Following Stefan DiMera's death, Gabi Hernandez grew cold. She turned into a true "Days of Our Lives" villainess when she swore revenge on Lani Price (Sal Stowers), who had fired the gun that killed her husband (via Soaps). Gabi forced Lani to beg her to donate Stefan's heart to Julie and then later had a bizarre pacemaker app downloaded to her phone that controlled the pace of Julie's new heart. Gabi then used that to blackmail Lani in order to get revenge. Gabi made Lani dump Eli Grant (Lamon Archey) at the altar and leave Salem for good.
Gabi later moved in on Eli and ended up engaged to him herself, per Soaps in Depth. However, Lani returned to Salem and told everyone the truth about Gabi. Gabi and Eli split and she went on to focus on being the CEO of DiMera Enterprises. Gabi's demeanor was still cold after losing the love of her life. However, she eventually moved on to Stefan's twin brother, Jake DiMera, and later her boss Li Shin. In late 2022, Jake was shot and killed and his heart was used to bring Stefan back to life (via Soap Central). Gabi was shocked to see her late husband walking and talking, but even more stunned when he wanted nothing to do with her thanks to Dr. Rolf's brainwashing.
Gabi's life was truly never the same after losing Stefan. However, fans are holding out hope for a "Stabi" reunion in the near future.