Donald Trump Picks Sides Between Meghan Markle And The Queen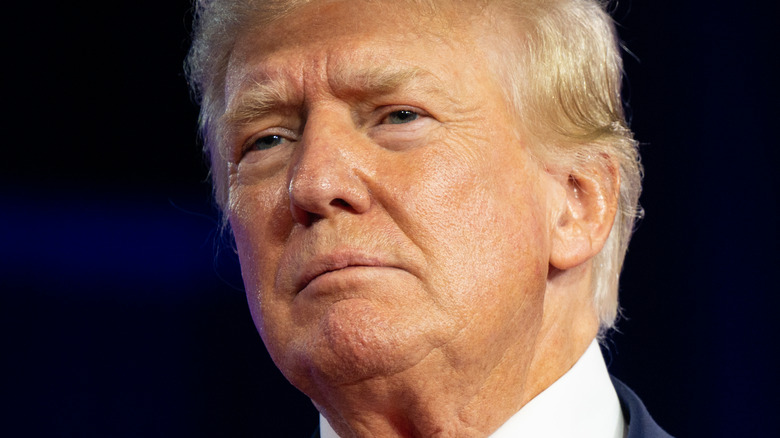 Brandon Bell/Getty Images
Donald Trump's emotional reaction to the death of Queen Elizabeth last month may have caught many people off guard. In part, the former president said, "there was nobody like her!" (via The Hill). He added that her impact on the world would leave "a tremendous legacy."
Meanwhile, in the past, the former president has made no secret of the fact that his love for the royal family does not extend to all members, saying in April during an interview with the like-minded Piers Morgan, "I'm not a fan of Meghan, I'm not a fan and I wasn't from the very beginning. I think poor Harry is being led around by his nose" (via Newsweek).
But perhaps Trump has softened toward the Duchess of Sussex now that the royal family matriarch has passed on? 
Not so fast! In fact, if anything, the likely-2024 candidate is picking sides between the long-serving monarch and the so-called "Princess of Montecito." And let's just say that the Republican is team Queen Elizabeth all the way.
There is no love lost between Donald Trump and Meghan Markle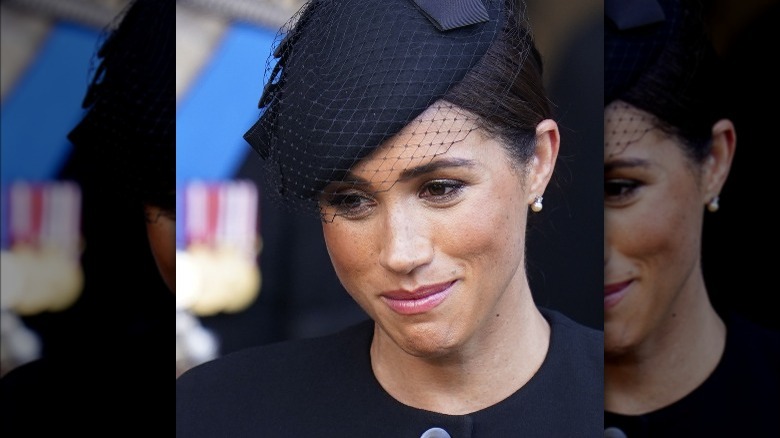 Wpa Pool/Getty Images
It turns out that since Meghan Markle reunited with the royal family for the Queen's funeral, Donald Trump has not warmed to the former actress. As he confirmed this week while chatting with Laurence Fox of GB News, "I was never much of a fan of her."
The divisive politician, who just this week announced he's suing CNN for a stunning amount of money that had Twitter buzzing, went on to opine that he felt the Duchess of Sussex "was disrespectful" to the former monarch. Trump added this kind of behavior is "a no-no, you can't do that."
The GOP leader continued that in his view, Meghan showed no respect for the royal family in general and he didn't "like that." Ultimately, however, Trump was sure to share that he hopes that the Duke and Duchess of Sussex are "happy."
For her part, Meghan isn't a fan of Trump either, having said in 2016 that she planned to move to Canada if he won the election — a plan that was realized for a hot minute when she and Prince Harry relocated to Vancouver in 2019, before settling in California (via CNN and Travel + Leisure).