Vampire Academy's Julie Plec Confirms She Ships This Fan-Favorite Bloodlines Couple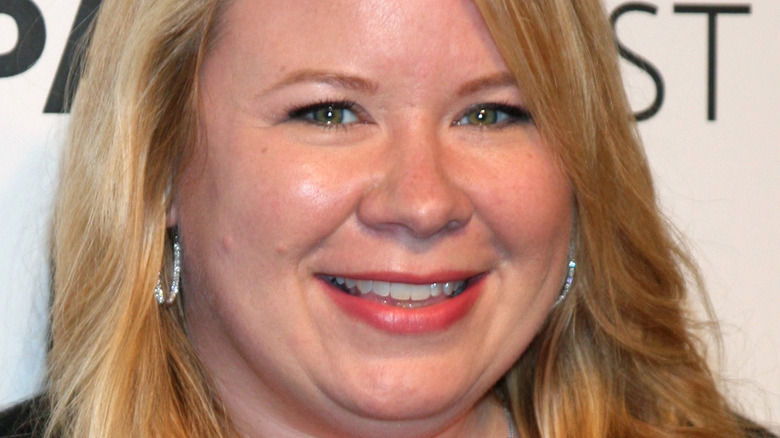 Kathy Hutchins/Shutterstock
Peacock's "Vampire Academy" series is certainly shaking things up, and the changes have fans wondering what to expect in the first season — and any subsequent installments that will hopefully follow. Some of the core debate revolves around whether or not the tumultuous book relationship between Rose and Adrian will play out on-screen (via E! Online). 
Yet, co-showrunners Julie Plec and Marguerite MacIntyre already lightly introduced the alchemists. With this accelerated timeline, Sydney and Adrian's epic love story from the spinoff series "The Golden Lily" is a likely possibility in "Vampire Academy." It's certainly plausible that the writers might sidestep the Rose and Adrian relationship altogether in favor of giving us some on-screen Sydrian content ahead of schedule. 
The List was invited to a "Vampire Academy" New York Comic Com roundtable where we asked Plec about Sydney's role in the show, why the showrunners went for such an adult rating, and how the feral appearance of the strigoi might affect a future "Blood Promise" plotline between Rose and Dimitri. 
A golden couple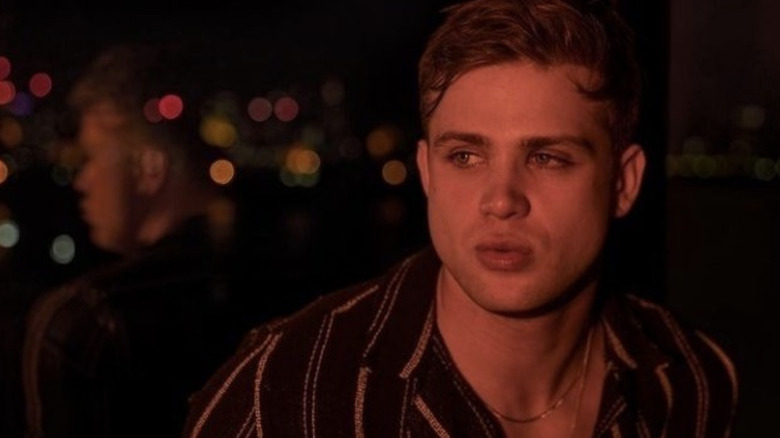 Peacock
Rest easy, Sydrian fans: Julie Plec adores the Sydney and Adrian relationship just as much as the rest of us, and she's eager to see that play out on screen. Though she confirmed we won't see Sydney this season when we asked about a possible Season 1 appearance. Plec said, "I loved [Sydney] and Adrian so much that I'm excited to tell that story at some point, but it will probably be at least a season away." Well, darn. Fans will just have to keep relentlessly streaming so we can get to that point.
Speaking of relationships on the show, the series is much more adult than many fans likely anticipated, given its young adult categorization. We asked Plec why she and Marguerite MacIntyre decided to amp up the rating, and she pointed out that most of the OG "Vampire Academy" fans are now adults. Richelle Mead's books were initially released in 2007, so those once-high schoolers aren't kids anymore.
"You know, the first thing that we sort of looked at is the fanbase that loves the books, and that was 15 years ago, so they might actually be my age at this point. One thing that I learned from 'Vampire Diaries' is that everyone [who] calls YA a YA show [thinks] that only teenagers are watching it," Plec explained. "And it's actually rarely the teenagers that are watching it. It's usually their mothers that are watching it, and they get sucked in."
How will the strigoi aesthetic affect this 'Blood Promise' plot?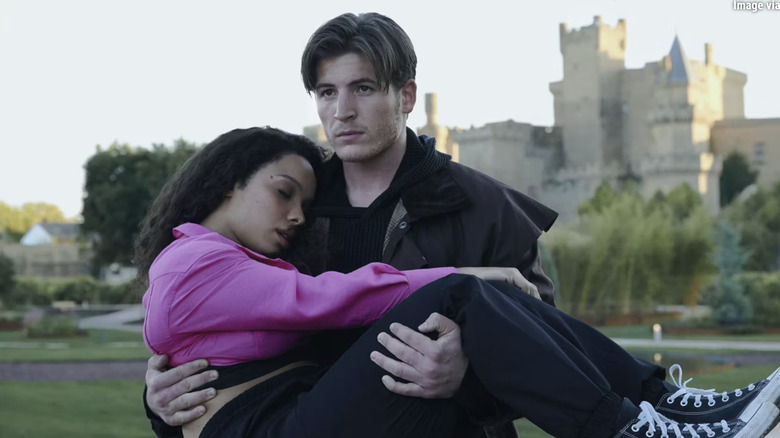 Jose Haro/Peacock
Streaming has certainly changed the name of the game, too. Julie Plec noted, "Or in the case of 'Vampire Diaries,' the teenagers found it generation after generation on Netflix, and the 12-year-olds weren't watching it when it first was on television. So I like to make YA television geared at everybody and then see who sticks around."
Of course, there's one relationship that fans are most focused on at the moment: Rose and Dimitri. Tread lightly if you haven't read the books because we're broaching mega-spoiler territory. One change that fans were puzzled over in "Vampire Academy" has nothing to do with the plotlines currently on the show and everything to do with the future.
In "Shadow Kiss," everyone's favorite guardian god, Dimitri, becomes a strigoi. (Don't shoot the messenger!) It's not until "Blood Promise" that Rose tracks him down, but she finds herself at the whims of her soulless love. While much of this predatory dynamic is toxic, it's still romantically charged, as much as Rose wishes she could stop loving Dimitri. So, how will this new feral and monstrous strigoi aesthetic affect Rose's stint in Russia with a strigoi Dimitri?
We asked Plec that very question, and she said, "Yeah, we will see. It's something that we thought a little bit about, and, you know, like I said, the species is evolving. So if we do chicken out and feel like that won't work without a more handsome visage, you know, then we might make some changes, or we might just go for it and say, like, 'love is love.'"
New episodes of "Vampire Academy" stream Thursdays on Peacock.