How The October 9 Full Moon Will Affect You If You're An Aquarius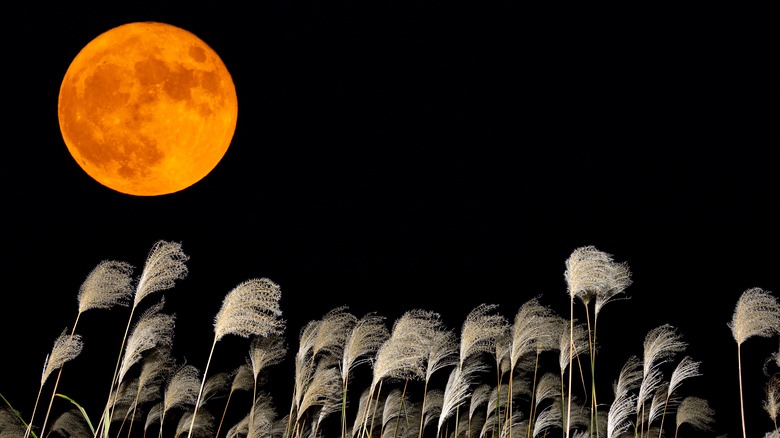 Japan's Fireworks/Shutterstock
The full moon on October 9 is an important autumnal landmark: the Hunter's Moon, or blood moon, per the Old Farmer's Almanac, which follows September's harvest moon, per PopSugar. Nature is in a transitional season, as the animals prepare for winter and farmers level their fields. The full moon in Aries this October is positioned opposite the sun in Libra, emphasizing the signs' independence over their impulse to please others, per StyleCaster. Confrontational Aries aren't shy when it comes to advocating for themselves and can teach other members of the zodiac to work on themselves alongside their relationships. 
Though Aries are action-oriented, full moons are best used for contemplation over making big moves, according to Cosmopolitan. Clarity around boundaries — whether at work, in your relationships, or with yourself will also come up this month. But don't expect to have it all figured out right away, and give yourself the space to reflect. InStyle tells the signs to let go of what isn't working for them, and this advice will be particularly illuminating for Aquarius during October's full moon.
Aquarians will find new paths toward communication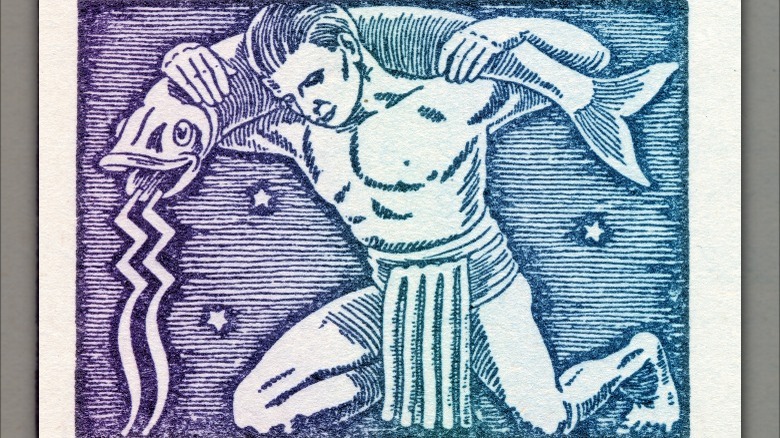 Fototeca Storica Nazionale./Getty Images
With independence in the air, Aquarius is choosing their relationships because they add value to their lives, not because they depend on those around them to feel whole. PopSugar's astrology expert tells the air sign that they will find new understanding through communication with a partner or within an important friendship. This is reinforced by the moon falling in Aquarius' third house of communication, per InStyle, which makes it the ideal time to talk things out. 
However, dreamy Aquarius won't have to stay on the mortal plain too long — there's still plenty of space for them to get lost in their big ideas and plans for the future. And hopefully those around them are sufficiently free-spirited and can go with the flowing energy of the full moon. Elite Daily also sees Aquarians expressing themselves and communicating their love through the moon in Aries. Their reinvigorated sense of autonomy will also stay activated even when they choose to socialize. Others are bound to listen to Aquarians' creative genius, with their own imaginations sparked by the full moon.
This is Aquarius' tarot pull for the full moon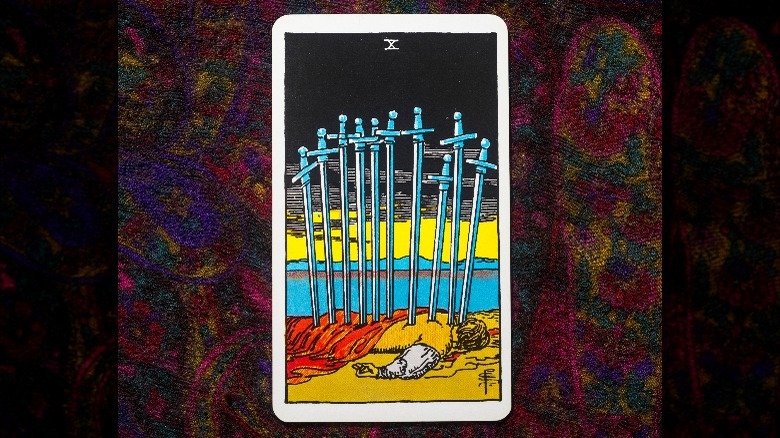 BigjomJom/Shutterstock
The full moon tarot reading from Cosmopolitan emphasizes the theme of boundaries in Aquarians' lives, and though the ten of swords looks painful, it ultimately indicates deep healing to come. This pick indicates that their boundaries have been crossed in the past and toxic situations have blurred important lines in their lives. Unfortunately, talking things out likely won't solve issues that have become insidious in a given relationship. 
Because of this, the outlet recommends that Aquarians remove themselves from dead-end situations with tact. The air sign isn't one to give up easily on others, but in order to resolve past painful experiences, they may need to make a change. 
Per Vice, the water bearer should take full advantage of their gift of the gab, courtesy of Aires, during the remainder of Libra season. And they will have the power to enforce the balance and justice their fellow air sign Libra is always looking for. Plus, Aries' influence will combat Libra's tendency toward indecision, giving Aquarians an increased sense of security when it comes to making important choices.