The Lifetime Movie You Didn't Know Nina Dobrev Starred In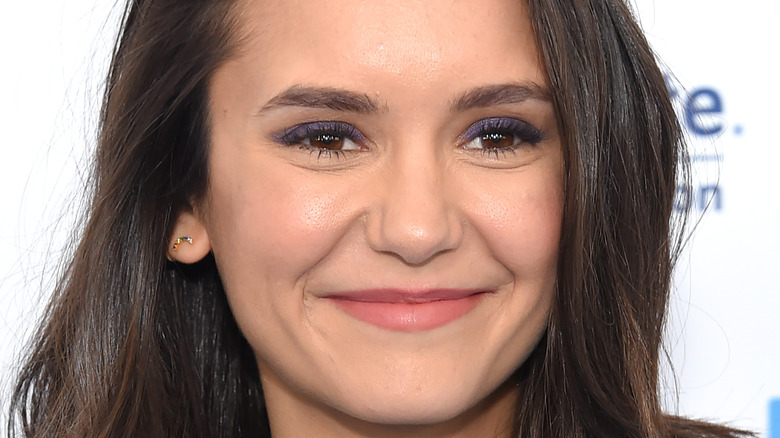 DFree/Shutterstock
For six seasons, "The Vampire Diaries" fans wondered which Salvatore brother Elena Gilbert, played by Nina Dobrev, would pick. Would she pick sensitive Stefan, played by Paul Wesley, or dangerous Damon, played by Ian Somerhalder? The compelling love triangle kept fans glued for years. Many fans of "The Vampire Diaries" were equally as intrigued by the behind-the-scenes romance between Dobrev and Somerhalder.
The CW hit series gave the entire cast a legion of dedicated fans that continue to follow their careers, especially Dobrev's work endeavors. Fans wanted to know what she would do next long after she departed "The Vampire Diaries." Dobrev's career has allowed her to continuously diversify her work. She's done everything from appearing in Drake's "I'm Upset" (via Us Weekly) to starring in a Netflix rom-com (per Netflix).
Dobrev's career continues to evolve, and in 2021, she made her directorial debut with the short film "The One." In a Collider interview, Dobrev said that the film was a "huge passion project that I've poured my heart and soul into."
Dobrev has come a long way since starring in "The Vampire Diaries," but she's come even further from her early days in the acting world. Many may be surprised to learn that one of her first film roles was in a Lifetime movie.
She starred in Too Young to Marry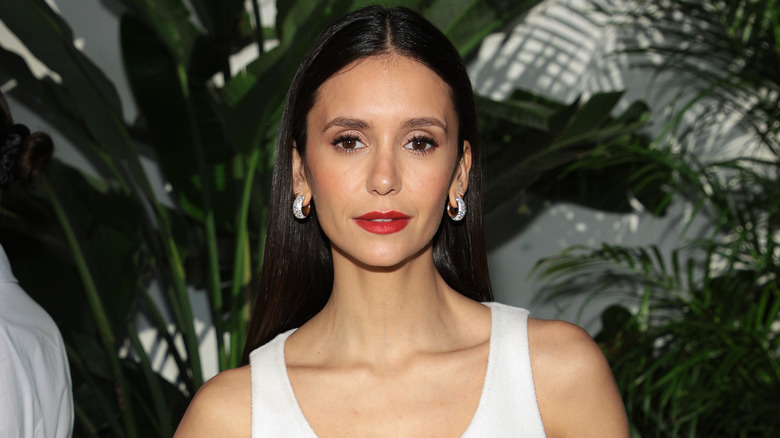 Dimitrios Kambouris/Getty Images
In 2007, Dobrev was starting to become more of a known face from her role as Mia Jones in the popular Canadian drama "Degrassi: The Next Generation," according to US Weekly. However, she was still a few years away from becoming a recognizable name due to her role in "The Vampire Diaries."
As she continued to build her acting credits, Dobrev landed the role in "Too Young to Marry." The film premiered on Lifetime in July of 2007 and stars Dillon Casey and Nina Dobrev as teenagers who decide to get married before starting college (via IMDb). As expected, they find that marriage isn't as easy and simple as they hoped.
"Too Young to Marry" has become a Lifetime classic that the channel occasionally reruns — one of the most recent times was in 2019 (via Facebook). As of October 2022, catching repeated airings of "Too Young to Marry" seems to be the only way to watch it. It's not licensed to view on any streaming services. It also isn't available to purchase in physical media form on Amazon or eBay.
She may have appeared in another Lifetime movie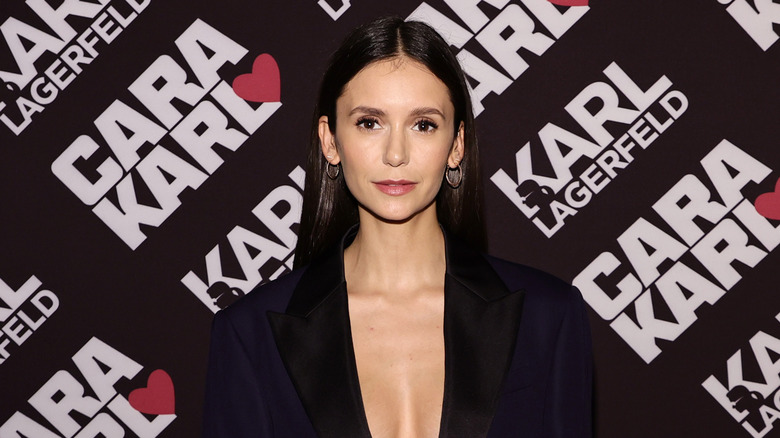 Jamie Mccarthy/Getty Images
According to IMDb, Dobrev appeared in about half a dozen made-for-TV movies from 2006 to 2009. This includes "My Daughter's Secret." The name automatically screams Lifetime movie, especially considering Lifetime's love for dramatic and unorthodox topics. "My Daughter's Secret" follows a teen girl who finds herself torn between her boyfriend and her mother. Her boyfriend robs her mother's store and now she's an unwilling accomplice. The film stars Steve Byers, Jennifer Grant, and Nina Dobrev (via YouTube). It premiered in October 2007, according to IMDb.
Though the film has many characteristics of a Lifetime film, the film doesn't list Lifetime as one of its original distributors. The only traceable online link the film has to the network is some Letterboxd reviews that mention it airing on Lifetime and the Made for TV Movie wiki listing Lifetime as where it originally aired. It's safe to assume that it aired on Lifetime at some point, but it may not have been the network where "My Daughter's Secret" premiered.
Like "Too Young to Marry," "My Daughter's Secret" is also currently not licensed on any streaming service. However, there are different international DVD versions available on eBay and Amazon.