Megyn Kelly Absolutely Bashed Meghan Markle And Prince Harry During Interview With Royal Author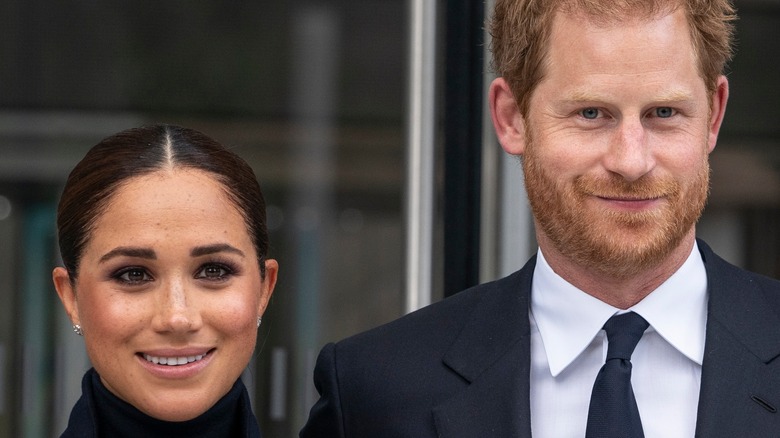 lev radin/Shutterstock
When Prince Harry, Duke of Sussex, and Meghan, Duchess of Sussex, made their famous "Megxit" departure from their official Buckingham Palace duties, they explained that the constant attacks they got from the British tabloids were taking a serious toll on their mental health (via The New York Times). Meghan, in particular, was targeted for her nationality, her race, and her status as a commoner, and the couple claimed that the palace didn't do enough to protect her from the haters.
If Meghan and Harry were expecting to be treated more kindly once they settled in California, they were in for a surprise. The media has been no less disdainful of them in the last few years: if anything, the critics have been even more vocal. Conservative voices, in particular, have been harsh — following Queen Elizabeth's funeral, Meghan McCain lashed out at Meghan and Harry. She accused them of stirring up trouble in an effort to be as popular in the United States as Prince William, Prince of Wales, is in the U.K. (per Daily Mail). 
Former Fox News host Megyn Kelly is another right-wing journalist who makes no secret of her anti-Sussex stance. On the October 7 episode of her podcast, she hosted author Tom Bower, author of the new book "Revenge: Meghan, Harry, and the War Against the Windsors." Both Bower and Kelly expressed their low opinion of the couple, and blasted them for their response to the media.
Megyn Kelly says Harry and Meghan are obsessed with their image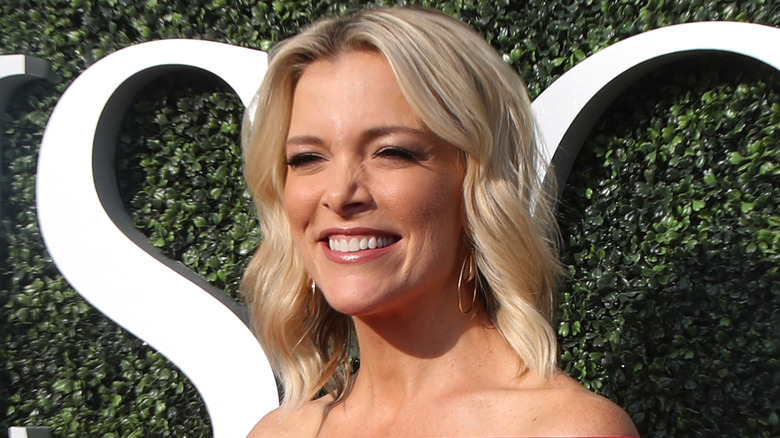 Leonard Zhukovsky/Shutterstock
When royal biographer Tom Bower recently appeared on Megyn Kelly's podcast to promote his new book on the palace wars, the two tore into Prince Harry, Duke of Sussex, and Meghan, Duchess of Sussex. Bower claimed that Meghan deliberately "targeted" the prince as a husband, and Kelly agreed that the "B-list actress" was looking for an A-list marriage.
Both Kelly and Bower dismissed the idea that the press has been too hard on the Sussexes. Bower accused the prince of "hypocrisy" for criticizing the media while at the same time entering into lucrative deals with Netflix and Spotify, and Kelly opined that the couple is too snowflake-y when it comes to the critics. "These two are as thin-skinned as they come when it comes to their public image," she said. The duchess, she added, "is all about image, so I can see why she's so easy to upset when it comes to bad press. ...[She] always wanted celebrity, but wanted to be able to control the narrative."
The host and guest also claimed that Meghan and Harry are concerned over their shelf life as celebrities. The children of William, Prince of Wales, are gaining more visibility, while their own children, Archie and Lilibet, have yet to get the royal titles that are rightfully theirs as grandchildren of King Charles III. The Sussexes haven't commented on Kelly's podcast, but one would imagine that it's not on their playlist to begin with.