Amy Adams Opens Up About Playing A Grieving Mother In Dear Evan Hansen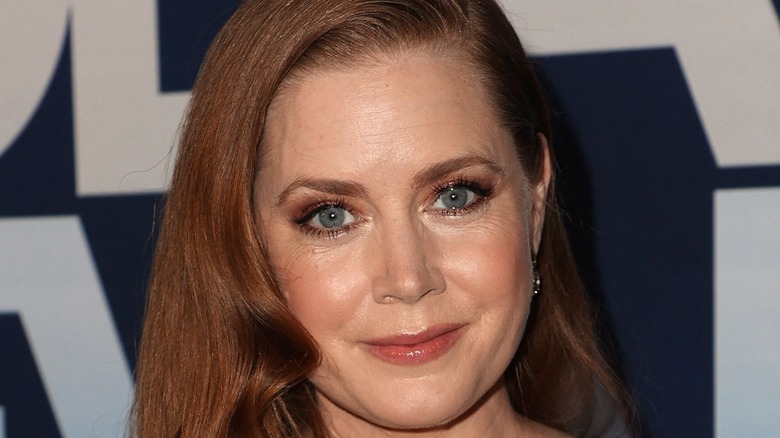 Kevin Winter/Getty Images
As soon as the curtain opened on "Dear Evan Hansen," the Broadway show was an immediate success, earning rave reviews and multiple Tony awards for its cast and crew, with the show taking home Best Musical, Best Book of a Musical, Best Orchestrations, Best Original Score, Best Performance by an Actor in a Leading Role in a Musical, and Best Performance by an Actress in a Featured Role in a Musical (via Broadway World).
Of course, given the show's success, it only made sense that the producers would want to adapt the musical into a feature film, starring Ben Platt (who initiated the role on Broadway) as the titular Evan Hansen. Unfortunately, what made "Dear Evan Hansen" work so well on Broadway apparently didn't transfer to the silver screen. Where the Broadway show was critically acclaimed, the film received epically bad reviews.
As one Entertainment Weekly critic put it, "Dear Evan Hansen itself is as fundamentally dishonest as its protagonist, clumsily pushing every tear-jerking button and invoking every pop-psychology cliché imaginable to create the illusion of something like empathy. The empathy is not actually there – most notably not in Evan." As another for the Wall Street Journal said, "The film suffers from a different condition, an emotional elephantiasis that is inexorable and ultimately terminal."
Re-casting Dear Evan Hansen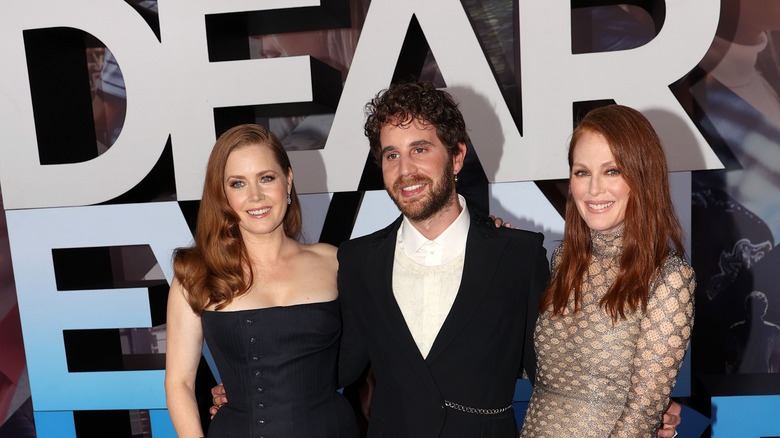 Kevin Winter/Getty Images
Amy Adams portrays Cynthia Murphy, the wealthy mother of Connor Murphy who dies from suicide. Around the time of the film's release, Adams participated in "Let's Talk About It: Youth and Mental Health—A Conversation with the Cast of Dear Evan Hansen and People," opening up about what it was like to take on this emotional role (via People). In the film, Cynthia mistakenly believes that Evan and her late son were friends and gets to know him as she mourns, only to later discover that Evan lied about their friendship. While Cynthia is surprised when she learns the truth, Adams wondered if her character "kind of suspected" it all along but went along with the lie in need of emotional support. 
"She needed the Connor that Evan saw and Evan did too in a way," she explained. "And so I just always kind of wondered and when you're playing it, if you go back and watch it, I, there are moments I can kind of feel that she wants to ask more, but she knows better because she's not, she's not ready to grieve yet ... And Evan provides a way for her to sort of ... postpone the inevitable. She's just not ready. And that's another way of grieving, you know? And I think, I think that's something that's not shown often."
Adams added that she was quite emotional on set, joking that cried so much that her co-star Platt "only knows me as like weepy Amy."
If you or anyone you know is having suicidal thoughts, please call the National Suicide Prevention Lifeline​ at​ 1-800-273-TALK (8255)​.