Fans Told The List Which TikTok Hair Trend They Want To Try - Exclusive Survey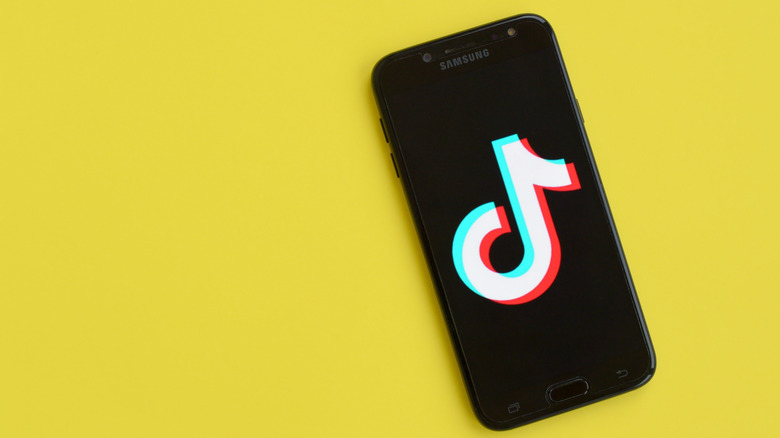 Mehaniq/Shutterstock
We may receive a commission on purchases made from links.
Unless you are totally off the grid, you probably have at least some form of social media. From the early days of Facebook to the growing craze of BeReal, there is a social media platform for almost everybody. One of the most popular apps in recent years is the app formerly known as Musical.ly — TikTok.
Since its expansion and transformation in 2018, TikTok has taken the world by storm as one of the fastest-growing social media sites in history (via BBC). Thanks to the TikTok algorithm, we see hundreds of trends each day. From memes to the latest dance craze, TikTok has impacted what we buy, how we talk, and even our personal style. Style influencers from all over the world post their makeup tips and skincare routines, encouraging their audiences to experiment with all different types of beauty trends. One of the most popular beauty trends is all about hair.
Whereas once we would rely on the opinion of our stylist, we can now seek the advice of hundreds of TikTok creators who post real-time tutorials and advice about different ways to style our hair. But with all the hair hacks we scroll past each day, which ones are really worth our time? To find out, The List conducted a survey that asked 600 people, "Which TikTok hair trend would you be most willing to try?"
This hair trend will keep your hair looking cute without any of the unwanted damage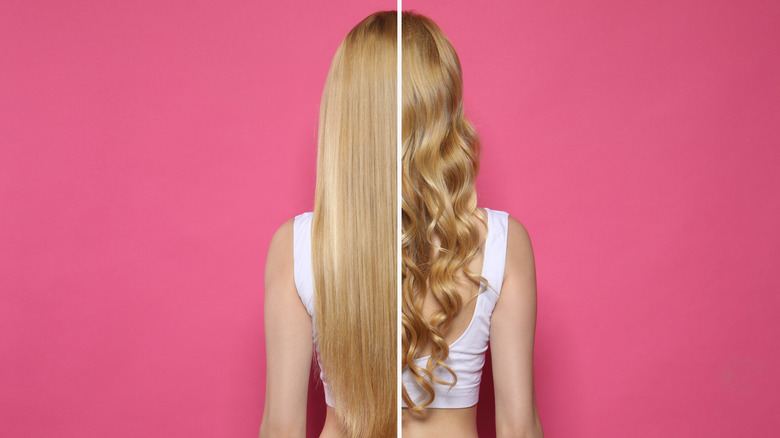 New Africa/Shutterstock
According to The List's survey, the most popular hair trend with 33.17% of the vote is heatless curls. According to Good Housekeeping, the heatless curl trend consists of "wrapping hair around a silk headband, then removing it to reveal mermaid-like waves." You can use your own scarf, headband, or even a towel, it's comfy enough to sleep in overnight, and — if you do it correctly — you'll wake up with the perfect flowing wave in the morning!
While there are plenty of DIY ways to achieve those bouncy locks without the heat damage, retailers like Amazon have created a headband specifically designed for the heatless curl trend, and influencers love it. Does the TikTok-viral heatless curling headband live up to the hype? You'll have to try it and find out for yourself.
In second place with 18.83% of the vote is the Barbie ponytail. Stylist Salvatore Ierna told Vogue that this trend consists of "a high pony with curled strands, oftentimes worn with a swoop of side bangs sweeping across the forehead." With the emergence of trends like Barbiecore and fashion's obsession with hot pink, it's no surprise that this preppy style is on its way up.
13.67% of voters love the slicked back bun trend on TikTok, a chic and elegant style that takes no time at all. TikTok creator Leanna Deeb's slicked back bun how-to video received almost 13 million views.
More viral-worthy hair trends made popular on TikTok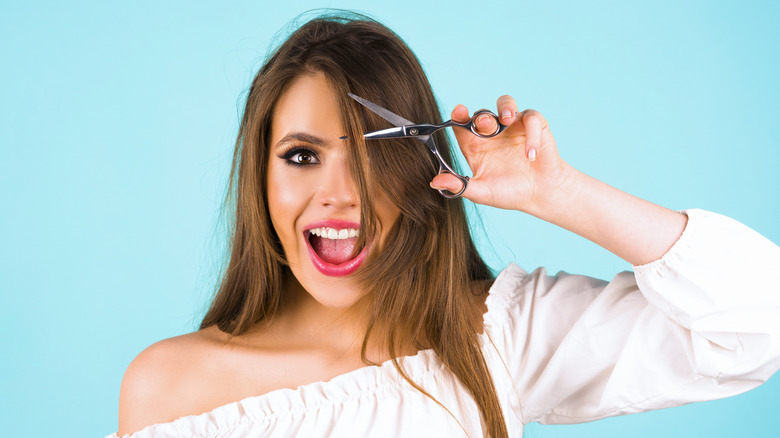 Puppy 9/Shutterstock
13.33% of voters are loving bubble braids. This viral trend may look complex, but achieving the look is simple: Hairstylist Cynthia Alvarez told Cosmopolitan that bubble braids "are tied with hair ties continuously down the ponytail, with about an inch or two of space in between them." Grab a few elastic bands, and in just a few minutes you have a fun and elevated take on the classic ponytail.
For our alternative girlies or those of us looking to really shake up our hairdo, shaggy wolf haircuts are totally in. With 12.33% of the vote, this badass cut takes shag styles to the next level with a little help from the mullet. Celebrities like Keke Palmer and Miley Cyrus have been seen rocking the trendy do, and TikTok was totally inspired (via InStyle). User Anniek posted a TikTok of her at-home shaggy wolf cut, and the results had her followers speechless.
8.67% of voters are all about curtain bangs: this trendy take on bangs has been all over social media in the past few years, framing your face with shaggy pieces that fall whimsical onto your cheeks, and look great on just about everybody. Curtain bangs are the perfect TikTok trend if you are bored with your usual style of bangs, or if you're ready for some framing layers but aren't quite ready for a blunt bang.