How Meghan Markle Strengthened Prince William And King Charles' Bond Without Even Trying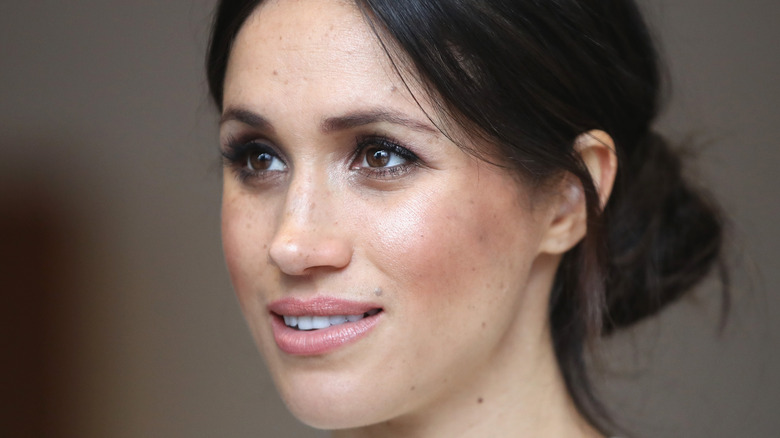 Chris Jackson/Getty Images
King Charles III and Prince William are reportedly closer than ever, and it's apparently because of Meghan Markle.
It's no secret that the relationship between the two royals was tumultuous when William, Prince of Wales, was growing up, largely in part of King Charles' extramarital affairs with Camilla Parker Bowles. Charles also reportedly threw himself into his work, with royal expert Penny Junor telling The Daily Beast that he had been "quite a remote figure" for his children in the past. Their relationship only started progressing as William got older and was more involved with fulfilling his duties. In 2020, a source told Vanity Fair that they have managed to build a solid bond, one that is built on "love, affection, and respect." Charles and William were reportedly on the "same wavelength" and have found common ground — their "commitment to sovereignty."
Now while King Charles and Prince William have already grown closer, another source is saying that their bond was strengthened even further following Meghan and Prince Harry's move to the United States.
King Charles and Prince William grew closer after Meghan and Prince Harry's move to California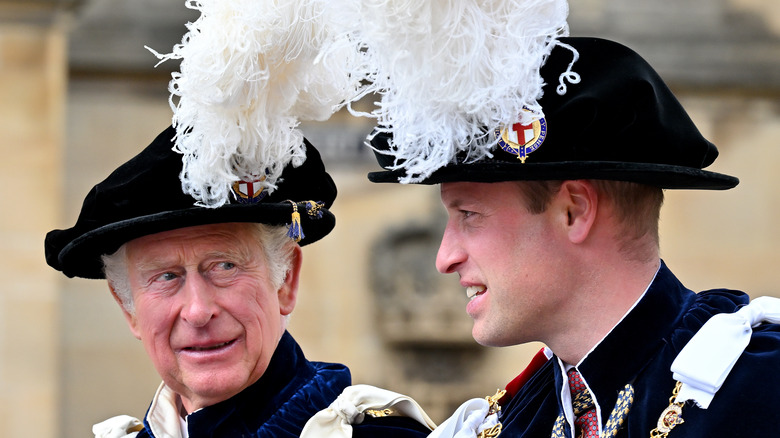 Pool/max Mumby/Getty Images
In 2020, Meghan Markle and Prince Harry made the decision to step down as senior royals and uproot their family from the United Kingdom. They moved across the pond and settled in the U.S., where they're pursuing various personal projects, including a book, a podcast, and Netflix shows.
This decision was tough for the royal family at first, but an insider told People that it has "brought [William and Charles] closer." In addition, King Charles and William, Prince of Wales', continuous discussion "about the future of the country and their future roles has strengthened their bond." This is a far cry from their past relationship, which was described by a palace insider as "complicated." The palace insider told the outlet, "It's not a straightforward father-son relationship. He is their father and their boss, and they are beholden to him to fund their offices and lives."
The closer bond between King Charles III and Prince William was evident in Charles' first address as king. "Today, I am proud to create him Prince of Wales, Tywysog Cymru, the country whose title I have been so greatly privileged to bear during so much of my life and duty," he said. "With Catherine beside him, our new Prince and Princess of Wales will, I know, continue to inspire and lead our national conversations, helping to bring the marginal to the center ground where vital help can be given."