BravoCon 2022: Andy Cohen Confirms Dorinda Medley's Future On RHONY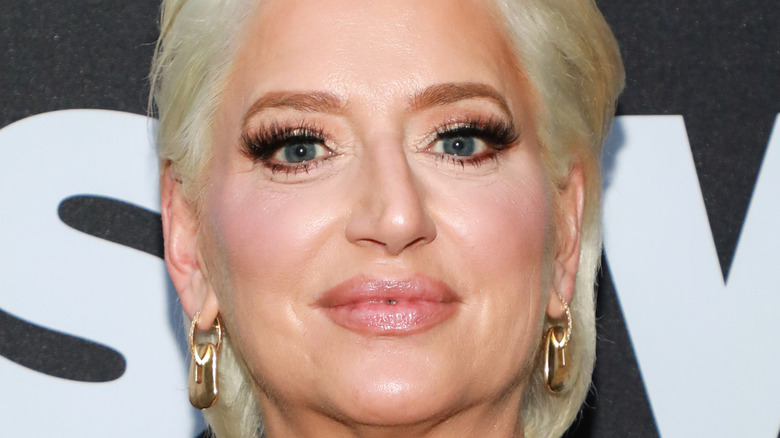 Jason Mendez/Getty Images
When it comes to former "The Real Housewives of New York" cast member Dorinda Medley's exit from the show after six seasons, Bravo itself has now confirmed that she was put on "pause" rather than fired. Network producer Lisa Shannon said in a panel for "The Real Housewives Ultimate Girls Trip" at 2022 BravoCon, "I will verify that the words 'on pause' were used," in reference to Medley's casting. "She went on pause."
Executive producer Andy Cohen has also said this was the case for Medley. He told Page Six in 2020, "I am really hopeful that this is indeed a pause, and that she will rejoin the show at some point." He added that once she had been "renewed and refreshed," he would have her back. "I have said that to her a couple of times, and by the way, I do not say that too often."
"The good news is he didn't use the word 'fired,'" Medley confirmed with Today in March. "He used 'pause' because it seems so much kinder." Perhaps Dorinda Medley will appear on Bravo's new branch of the "RHONY" franchise, "RHONY: Legacy," which will feature favorite former cast members and premiere alongside an all new "RHONY" reboot and cast, per Variety. 
At BravoCon, Medley told the outlet, "I've heard more about the new girls [on the rebooted 'RHONY'] than I have about 'Legacy.'" However, the star expressed her interest in participating in the new series. "Listen, if you hear something, call me! I'll be at Blue Stone Manor waiting, decorating for Halloween," she joked.
Fans may have casting news soon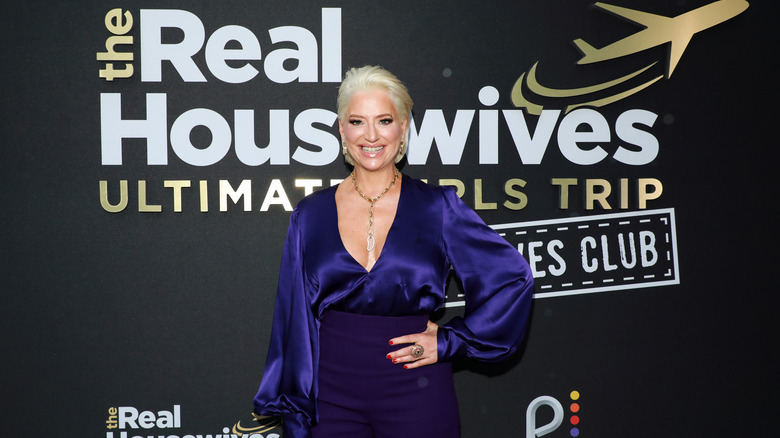 Jason Mendez/Getty Images
When announcing "RHONY: Legacy," Andy Cohen told Variety, "Our loyal fans have spoken as to what they want to see and what they don't want to see — and we've taken that all into account." He shared, "[T]his is a series where you're going to expect to see fan-favorites from the show's great history."
Since Dorinda Medley appeared on "The Real Housewives Ultimate Girls Trip: Ex-Wives Club," it seems altogether possible that she will star in the new "Legacy" series. Dorinda Medley has dished on Season 2 of "RHUGT" which was filmed on Medley's property, Blue Stone Manor. "I don't think it's anything like the first one," she told Today. "This is Blue Stone Manor on steroids. Eight girls that are all very, very good Housewives, old-school Housewives and all big personalities."
The season saw Medley square up against Jill Zarin, another former New York "Housewives" star, who told Access Hollywood that Medley's drinking was a divisive issue for their "RHONY" friendship. Medley said of Zarin on her Sirius XM radio show, "I think she's very salacious... My mother always says something: 'Consider the source.' ... Just because you say it doesn't mean it's true." (via People). Andy Cohen told Variety in March that he expected Zarin to express interest in appearing in the "Legacy" series. 
According to a reporter for The List, producer Lisa Shannon confirmed at 2022 BravoCon that Season 14 of "RHONY" is "fully cast." Medley's casting seemed all but confirmed when Cohen said of her future in the "RHONY" franchise at the Ask Andy panel, "Dorinda, your time is coming."