The Soap Opera That You'll Fall In Love With If You're An Aquarius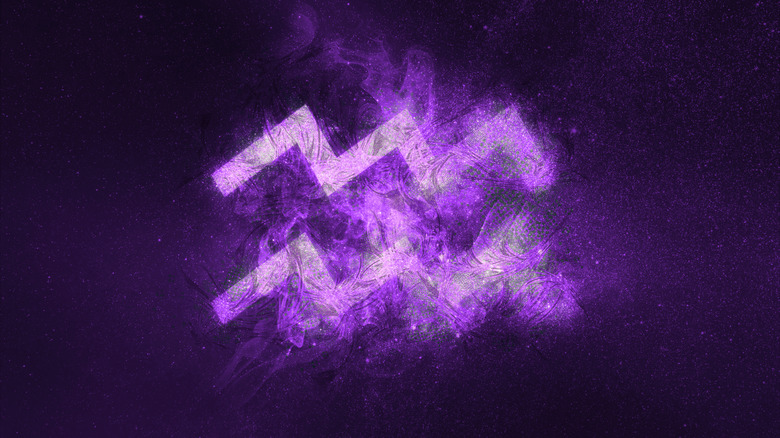 Allexxandar/Shutterstock
Anyone who has an Aquarius in their life knows that they are one of the most unique astrological signs. They are non-conformists who march to the beat of their own drums. Astrology.com describes a typical Aquarian as someone with an independent streak who is difficult for anyone to catch before they fly away. They are progressive and original but often shy away from intense emotional expressions and can be uncompromising. In other words, they are the kind of people who love as fiercely as they fight.
That said, there's no doubt that an Aquarius also enjoys a good love story and what better way to get your fix than daytime television? However, not every soap opera will be a good fit for this air sign. If you're a soap fan who looks for insight from the stars, we know the perfect sudser to keep any Aquarius on the edge of their seat.
Aquarians will love The Bold and the Beautiful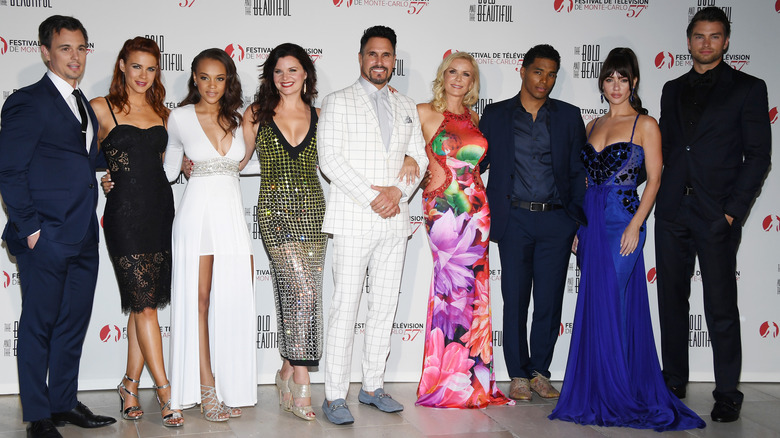 Pascal Le Segretain/Getty Images
If you are an Aquarius, you're probably the kind of person who knows what they want and how to get it, according to Cosmopolitan. There's one character from "The Bold and the Beautiful" that's a perfect example of these qualities — Brooke Logan (Katherine Kelly Lang). 
While it's not Brooke's fault that powerful men like Bill Spencer (Don Diamont) and Ridge Forrester (Thorsten Kaye) continuously throw themselves at her feet, she's also the kind of person who won't deal with others' scheming. She proved this trait when she promptly dropped Bill like a hot potato after discovering he was trying to destroy Sally Spectra (Courtney Hope) and her business, per Soaps in Depth.
Aquarians can also be very analytical, and no character embodies that trait more than Ridge. While "B&B" fans might be furious at Ridge because he can't decide if he wants to spend his life with Brooke or Taylor Hayes (Krista Allen), he does have good reason to think things through. After all, there are only so many times Ridge can marry Brooke before it's time to call it quits. 
That said, there's one other character that Aquarians would find very enticing to watch.
The eccentric Sheila Carter is the perfect character for an Aquarius to enjoy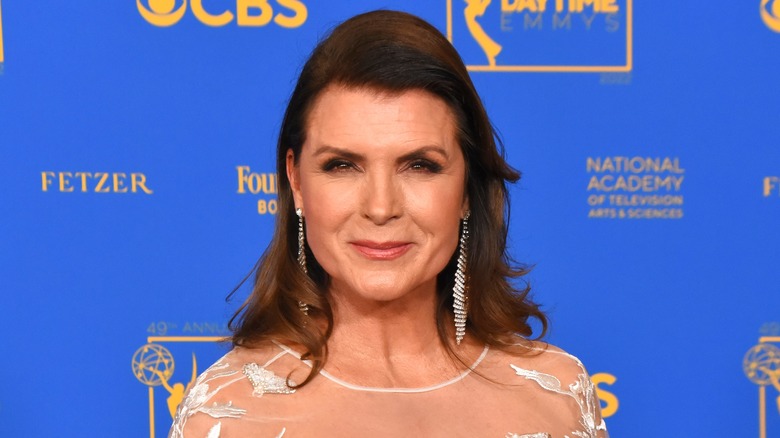 Michael Mattes/Shutterstock
According to Allure, an Aquarius can also be a rebel, a free spirit, and a non-conformist, all rolled into one. That would certainly best describe someone like Sheila Carter (Kimberlin Brown), who is known for her reign of terror on "The Bold and the Beautiful." Some of Sheila's most menacing moments include when she set a house on fire with someone in it, the time she shot her own son, and when she faked her death only to come back in disguise clever enough to trick Deacon Sharpe (Sean Kanan) into bed (via Soaps in Depth). 
According to Sheila's portrayer, Kimberlin Brown, playing a bad girl is part of the job that she loves the most. When asked about how Sheila has managed to clear her name so many times, the actress told TV Insider, "Self-preservation is an interesting thing. [But] the more she tries to self-preserve, the deeper she may get into trouble." Nobody but an Aquarius would understand that better.