Which Coach On The Voice Has Had The Most Wins?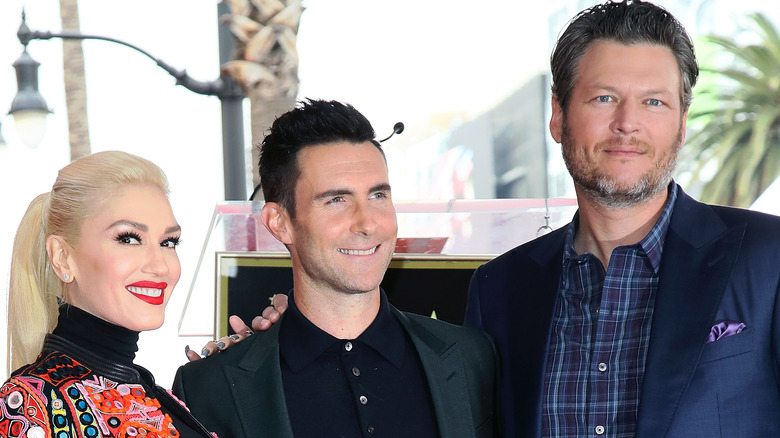 David Livingston/Getty Images
NBC's "The Voice" has been entertaining viewers since 2011. Considering the fact that it's one of America's most popular talent competitions, it comes as no surprise that the show tops IMDb's list of reality TV singing contests. Those brave enough to sing outside of the shower — and talented enough to make it through the first few rounds of the show — get the opportunity to take center stage and sing for America. However, before viewers can cast their votes, the coaches must choose their players.
As of this writing, 16 different coaches have sat in the iconic spinning "Voice" chairs. While quite a few "Voice" coaches from over the years have several wins under their belts, others failed to hit a high note with their contestants. With the coaches initially turning around solely based on the voice of each contestant, it takes a good ear to hear a winner. First auditions can be tattered with nerves, especially for contestants who have never performed in front of — err, to the back of — four major celebrities before. 
So, who has the best ear for talent? Surely the coach with the most wins.
Blake Shelton knows a winner when he hears one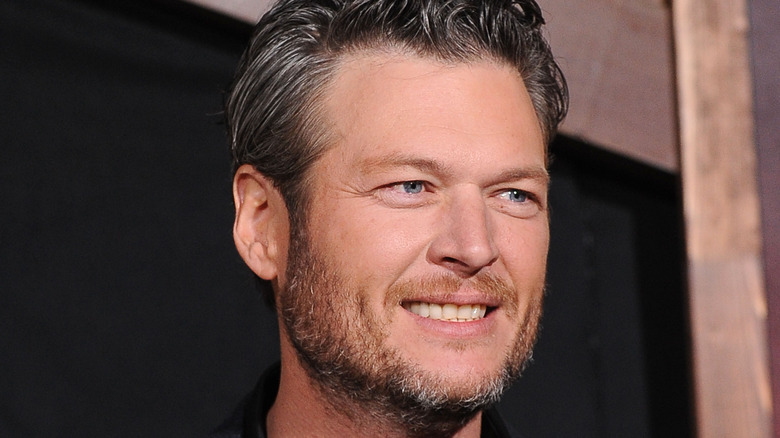 DFree/Shutterstock
Blake Shelton is a prime example of the fact that experience has its perks. Shelton was part of the original cast of coaches back when "The Voice" premiered in 2011, along with Christina Aguilera, CeeLo Green, and Adam Levine. As of this writing, Shelton is the only original coach still standing and he's surely standing tall with eight wins under his belt.
Shelton nabbed his first win back in Season 2 when Jermaine Paul sang his way to victory. The R&B singer became the first contestant in Team Blake's winner's club. This win evened the playing field with rival coach Adam Levine, who won the premiere season with his mentee Javier Colon. After Team Blake's country singer Sundance Head outsang every contestant in Season 11, Shelton snagged his fifth win — the most of any coach at the time.
In addition to having the most wins, Team Blake made history in 2020 with the oldest contestant to win the show. At the age of 42, pastor and singer Todd Tilghman joined Shelton's winner's circle. Per People, along with Paul, Head, and Tilghman, Shelton's winners include Cassadee Pope (Season 3), Danielle Bradbery (Season 4), Craig Wayne Boyd (Season 7), Chloe Kohanski from Season 13, and Cam Anthony (Season 20).
All that being said, all good things must come to an end. In October 2022, Shelton announced via an Instagram post that Season 23 would be his final season.
How close have other coaches come to beating out Blake?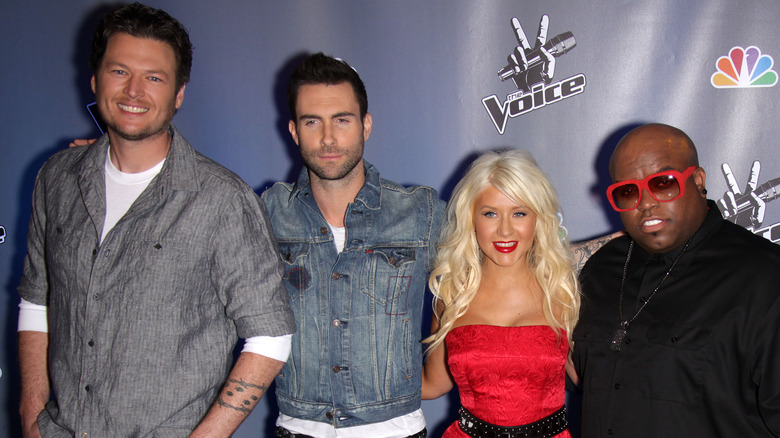 DFree/Shutterstock
Over the years, numerous celebrities have served as coaches alongside Blake Shelton, and many were overshadowed by his seniority as the longest-running coach. Even though, as of this writing, Team Blake has had the most wins, there are other coaches who managed a first place every now and again. 
With four wins, Kelly Clarkson, who appeared as a coach from Season 14 until Season 21, sits in second place. (In October 2022, it was announced that Clarkson would returning for Season 23.) Maroon 5 frontman and original "Voice" coach Adam Levine, who coached for 16 seasons, secured three wins. It must have been hard for him to lose all those seasons, especially alongside Shelton. On their seasons together, the two had a special frenemy-bromance that the camera and viewers loved.
Fellow original judge Christina Aguilera won only once in her six seasons during Season 10. That season marked the first win for female coaches. As of this writing, other one-time winners include John Legend, Gwen Stefani, Pharrell Williams, Alicia Keys, and Usher. Famous artists Shakira, Ariana Grande, Jennifer Hudson, CeeLo Green, Miley Cyrus, and Nick Jonas form the circle of "The Voice" coaches without any wins.