Whatever Happened To Danielle Bradbery From The Voice?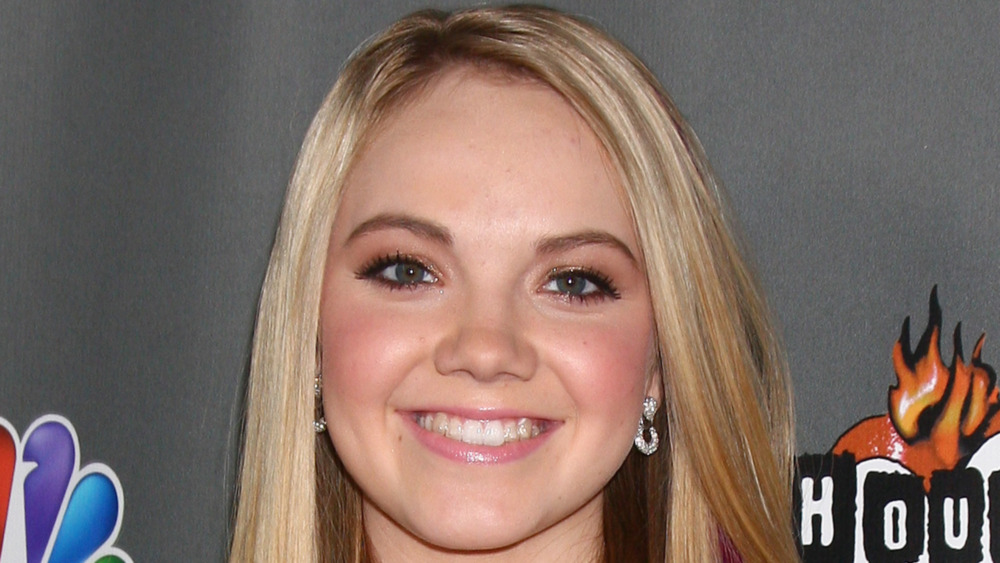 Shutterstock
The 20th season of NBC's The Voice is taking viewers by storm, and the show's current panel of all-star coaches is getting closer and closer to crowning yet another champion. Of the 19 contestants who made it all the way to the finish line, some — like 2012's victor, the Grammy award-nominated artist Cassadee Pope – found instant success outside of the show. Others struggled to make the most of their platform and went on to lead far quieter lives and musical careers.
When Danielle Bradbery landed Blake Shelton his fourth consecutive win as a coach, devoted Voice fans wondered what path her career would take. At the time, she held the title of the youngest winner in the history of the show, and her future looked bright and shiny (via Billboard). Did she carve out her own little corner in the ever-so-competitive world of country music, or did her fame eventually fizzle out?
Danielle Bradbery released her debut album in 2013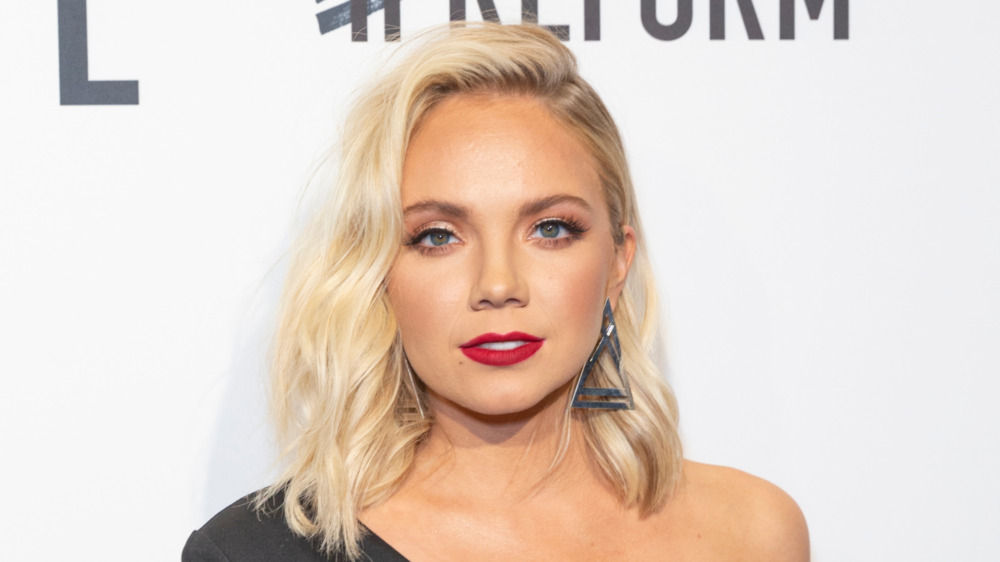 Shutterstock
On the heels of her Voice victory, Danielle Bradbery signed a sought-after record deal with Big Machine Records, which repped country music icons like Taylor Swift, Tim McGraw, and Rascal Flatts (via Daily News). After she released her self-titled debut album in 2013, the Texas native's career really took off. She not only made her Grand Ole Opry debut at Nashville's historic Ryman Auditorium but also began touring with Brad Paisley as his supporting act (via The Boot). Bradbery didn't unveil a second album until 2017 with I Don't Believe We've Met, and the clock is ticking yet again as fans anxiously await a third.
In 2019, she released a track for the latest film adaption of Charlie's Angels, an experience she calls "surreal." "I've never done anything for a movie before, and for Charlie's Angels to be my first is crazy," Bradbery told The Boot. Per Us Weekly, she also released two new singles in 2020: "Never Have I Ever" and "Girls in My Hometown."
These days, much of her attention seems to be focused on maintaining her relationship with model, former lacrosse player, and bona fide hero Bennet Jonas, who saved seven kids who had fallen into a frozen lake (via Eleven Warriors). While discussing the pros and cons of being in a relationship during a global pandemic, the singer told Sounds Like Nashville, "I've gotten to see him a lot more than I probably would have being on the road." She continued, "It's been a crazy time and it's a lot better than I personally thought it would be."