Meghan And Harry Might Have The Perfect Excuse To Stay Away From King Charles' Coronation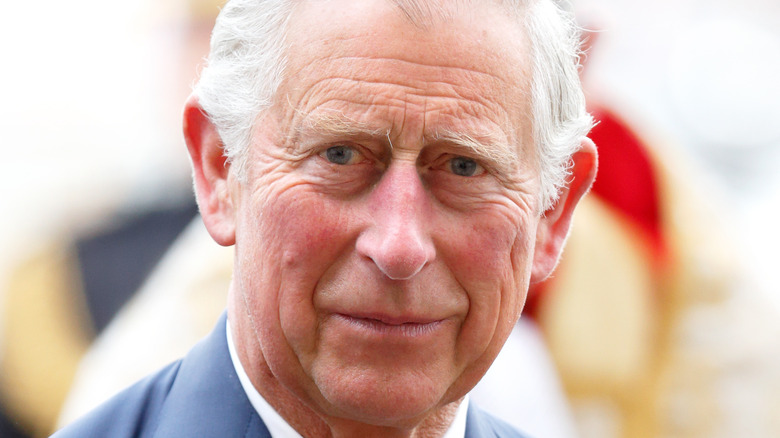 Max Mumby/indigo/Getty Images
King Charles III's coronation will be different than Queen Elizabeth II's in several notable ways. First and foremost, per The Guardian, it's scheduled to last just an hour while Her Majesty's clocked in at more than three. Likewise, it's taking place during the weekend, rather than on a weekday as normal. Express confirmed it's going to be a "low-carbon" event too, in keeping with Charles's long-established concern about environmental issues, which will be a cornerstone of his reign (via NPR).
However, despite how relatively low-key it's slated to be, King Charles' coronation already has international controversy brewing. According to Page Six, the crown with which Queen Camilla was due to be crowned, which was originally created for the Queen Mother, has been a major bone of contention between the U.K. and India for quite some time. And yet, a source assured the Daily Mail, "His Majesty The King is acutely sensitive to these issues, as are his advisors."
They added, "There are serious political sensitivities and significant nervousness around them, particularly regarding India." As a result, that controversy may indeed be over before it's even begun. But there's another waiting in the wings, in relation to Meghan Markle and Prince Harry's son's birthday falling on the same day as the coronation, and how the couple is choosing to tackle the oversight. 
The Sussexes may be looking for an excuse to skip it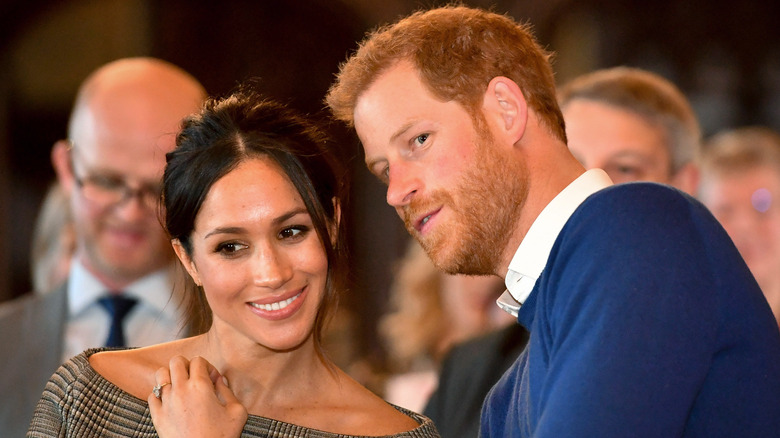 Wpa Pool/Getty Images
The Duke and Duchess of Sussex might use Archie's upcoming birthday as an excuse to skip out on King Charles III's coronation, according to royal expert Duncan Larcombe. "The fact it clashes with Archie's birthday may well gift the Duke and Duchess of Sussex what they need," he told The Sun. "It will ultimately come down to what happens between now and next May. If the rift remains, few would expect Harry to attend." 
The Duke of Sussex may be more comfortable staying at home in California, and celebrating Archie's birthday in peace, rather than taking his chances in Britain again — particularly given the negative reaction he and Meghan Markle received the last time they visited. Moreover, it's worth noting the celebrity couple isn't obligated to attend the coronation since they defected from the royal family over two years ago. 
Royal expert Katie Nicholl told the Daily Beast that the king undoubtedly wants the Sussexes to attend his coronation, and in fact, he's reached out to them several times in recent weeks, "not only in his televised accession address but also putting them front and center at the funeral events." Unfortunately, it's up to them how the relationship progresses from here. 
Charles expects respect from Meghan and Harry, at the very least, and if they continue to negatively discuss him or his beloved wife, Queen Consort Camilla Parker Bowles, publicly, they definitely won't be invited (via Daily Beast).
The royal family is anxiously waiting to see what Meghan and Harry do next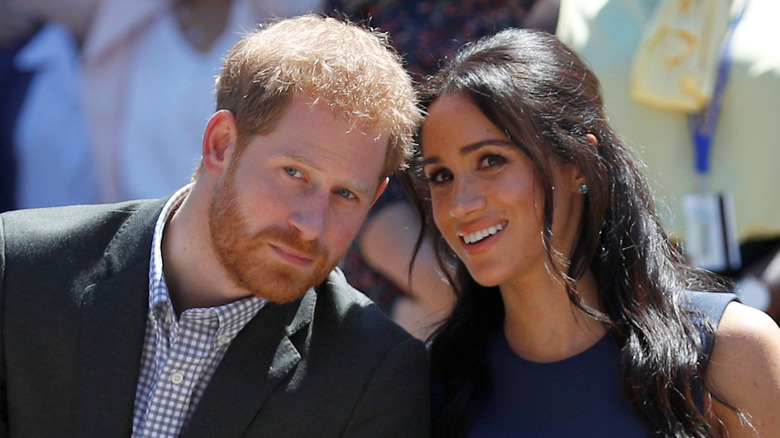 Pool/Getty Images
Tensions have been mounting between Prince Harry, Meghan Markle, and the rest of his extended family for years, but they've recently ramped up as the royal defectors continue speaking out about their negative experiences with them. Aside from their infamous Oprah interview, Meghan's podcast, and indeed her chat with The Cut, the Duke and Duchess of Sussex have a Netflix docuseries in the works that is reportedly going to be their frankest yet.
Likewise, Harry's tell-all memoir is due for release early next year, after being pushed back in the wake of the queen's death. Royal author Tom Bower told Page Six that The Firm is very worried about what secrets might be revealed in the tome, even describing it as a "time bomb." As it stands, there's no path to redemption until both projects finally come out. A source told Us Weekly that the couple may be changing tacks, though.
The insider revealed, "They've both agreed to reach a neutral ground by softening the parts on Charles and adding intimate details about [Queen Elizabeth II's] legacy," in both the show and the book. Meghan and Harry are hoping they can keep the material "interesting without crossing a line." They've already clashed with Netflix over the proposed changes, however, per Express, and indeed the damage might already be done at this stage.