A Former Real Housewife Is Calling Out Meghan Markle Over Her Deal Or No Deal Claims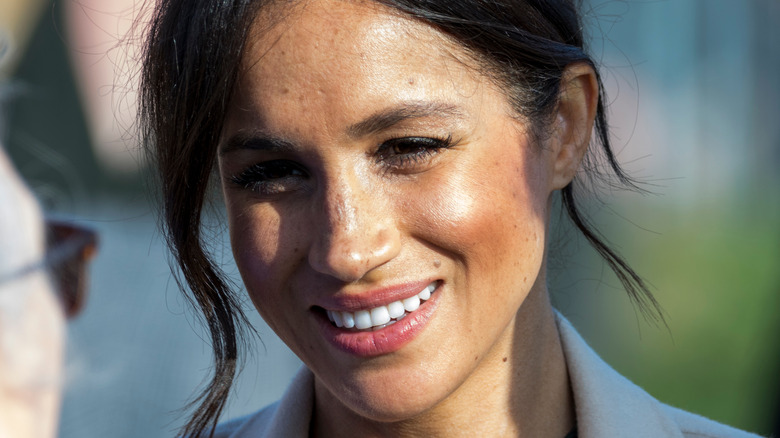 Alan Fraser Images/Shutterstock
As a member of the British royal family, Meghan, Duchess of Sussex, was expected to live by their "never complain, never explain" motto. Once out of the confines of the palace, however, the duchess was free to speak her truth — and she has taken full advantage of that. In addition to giving headline-making TV and magazine interviews, she has also launched her "Archetypes" podcast, where she and notable guests discuss the harmful stereotypes that have been assigned to women since the dawn of time. The interviews have stirred their share of controversy: one episode left some wondering whether Meghan had used her podcast to take a dig at the royal family.
More recently, Meghan spoke out about the relatable reason she left "Deal or No Deal," the once-popular game show hosted by Howie Mandel. As one of the two dozen "briefcase models" who all dressed identically, she had little more to do than cheer and open her briefcase on cue. On a recent podcast episode devoted to the "bimbo" archetype, the duchess said, "I was thankful for the job, but not for how it made me feel, which was not smart. I didn't like being forced to be all looks and little substance." Eventually, Meghan felt so uncomfortable that she left the show.
Another "Deal" veteran has a different take. Claudia Jordan was also a briefcase model before joining "The Real Housewives of Atlanta," but unlike her co-star, she feels just fine about the experience.
Claudia Jordan has taken lots of heat for her reaction to Meghan Markle's podcast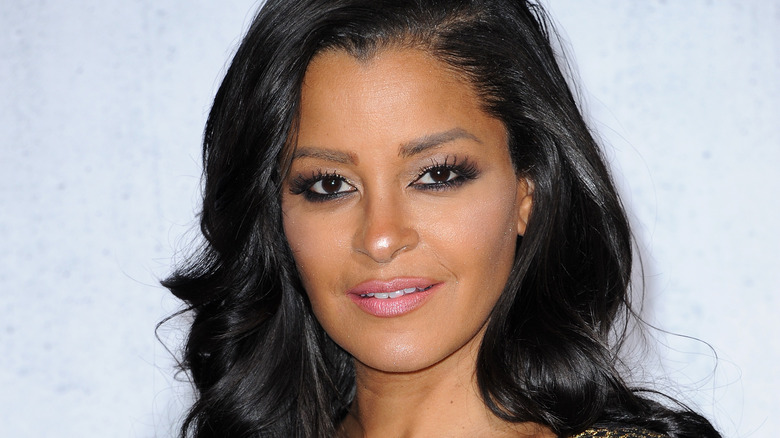 Tinseltown/Shutterstock
On an Instagram Stories post that has since been archived, Claudia Jordan refuted Meghan Markle's opinion that the "Deal or No Deal" producers made the briefcase models feel "objectified." Pointing out that the models often got to talk with the contestants on the show, she added (per Us Weekly), "'Deal or No Deal' never treated us like bimbos. We got so many opportunities because of that show. ...If you just show up and don't engage, then you'll just get your check and not get much out of it, but if you show up and seize your moments, then there's no limits to what you can do with the opportunity."
Fans of the duchess were less than pleased with Jordan's comments, and gave her a virtual tongue-lashing on Twitter. The "Real Housewives" vet found herself explaining more than once that she wasn't criticizing Meghan herself, but rather her sentiments about the game show's environment. "Can't two people make comments about the same workplace & NOT be on the same page but ALSO not be deemed a 'cat fight' or an attack??" she tweeted. In a follow-up, Jordan repeated that her statement "wasn't an attack no matter how some choose to interpret it."
Not everyone is convinced. One follower responded, "The British media love your type of messiness but only for a week. They will drop you by Saturday. I hope you learn a valuable lesson. Minding your business is FREE."