Fans Told The List Which Designer Perfume Brand Is Their Favorite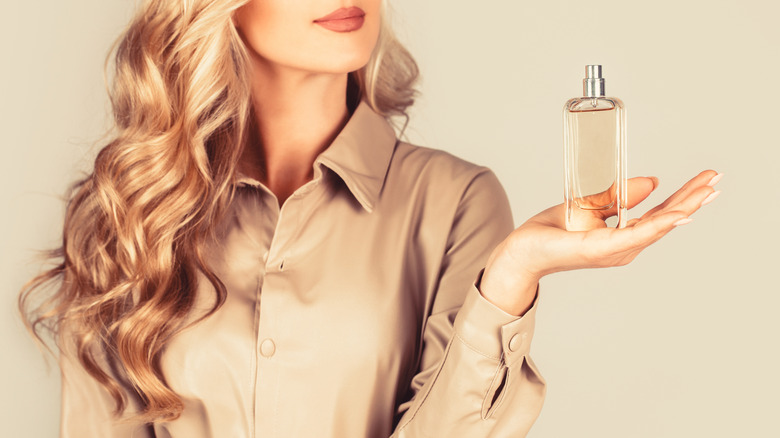 Body Stock/Shutterstock
When you're getting ready for the day, don't forget the importance of smelling good: in many cases, how you smell is just as important as how you look. Evolutionary psychologist Gordon Gallup told CNN that your scent affects how people interact with you. Recent studies found that people are more likely to be considered attractive when they smell pleasant, and less attractive when they give off unsavory odors. So, after you've styled your hair and assembled a cute outfit, spritz yourself with perfume before heading out the door to complete the ensemble.
If you don't have your signature scent just yet, don't fret. What better way to treat yourself than investing in some designer perfume! With so many different scents on the market today, it's hard to know which designer brands are worth the price and which ones fall flat. To find out what designers people are totally trending, The List conducted a survey asking 600 people, "Which is your favorite designer perfume brand?"
This luxury perfume brand will keep you smelling good all day long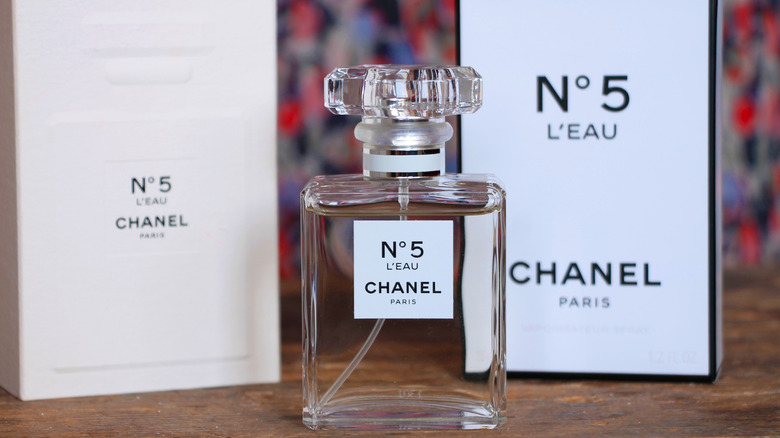 Ellica/Shutterstock
According to The List's survey, Chanel is the fan-favorite designer perfume brand, earning 36% of the vote. Everyone knows the iconic Chanel No. 5 perfume, beautifully bottled and topped with a diamond shaped cap. According to Chanel's website, "N°5 has exuded the very essence of femininity" since its creation in 1921. With most of their perfumes priced around $90 for 1.2 fluid ounces, it's definitely not an every day purchase, but you deserve to treat yourself every now and then.
In second place with almost 26% of the vote was Dior, another brand with instantly recognizable perfume bottles. $90 will get you 1 ounce of one of Dior's classic perfumes, per their website. 14.67% of voters prefer the designer fragrances that Gucci has to offer. You can feel just like Lady Gaga in "House of Gucci" while you wear the Italian designer perfume.
Tom Ford (9.17%), Marc Jacobs (8.5%) and YSL (6%) were also favorites among voters, proving that designers know a thing or two about smelling good.
Take the guesswork out of finding your signature scent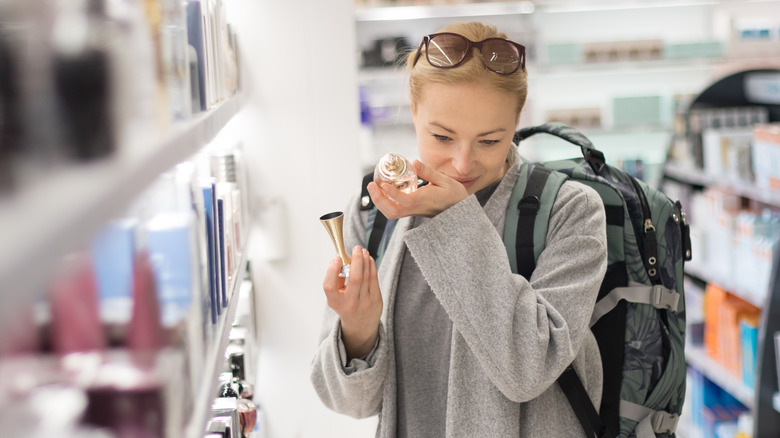 Matej Kastelic/Shutterstock
People say that certain scents make women more attractive to men, and while that may be true, we encourage you to choose a scent because you love it. After all, no one smells you more than you do. When searching for a "signature scent" that brings you joy, consider what scent profiles you like best. Perfume expert Joan Tanis told Vogue that there are two main groupings when classifying smells: warm and fresh. Warm scents have notes like leather or vanilla, while fresh scents usually contain citrus or floral notes. Keep these profiles in mind when you're shopping for your next perfume. If you simply can't decide between multiple scents, don't worry: Many perfumes have layers of scents referenced as "top, middle, or bottom" that incorporate multiple ingredients.
Consider the longevity of the scent you want to wear, and how strong you want it to be: do you want people to smell you as soon as you walk in the room, or notice hints of your perfume once they're nice and close? When it comes to signature smells, everyone is different, so take your time searching for your favorite type of perfume scent. InStyle encourages you to notice which scents are trending, but don't totally avoid your personal preferences. If everyone you meet smells like lavender lately but you love the warm vanilla sugar scent from Bath and Body Works, spray on that delicious scent and do you.