Joe Biden Speaks Out On Liz Truss' Resignation As UK's PM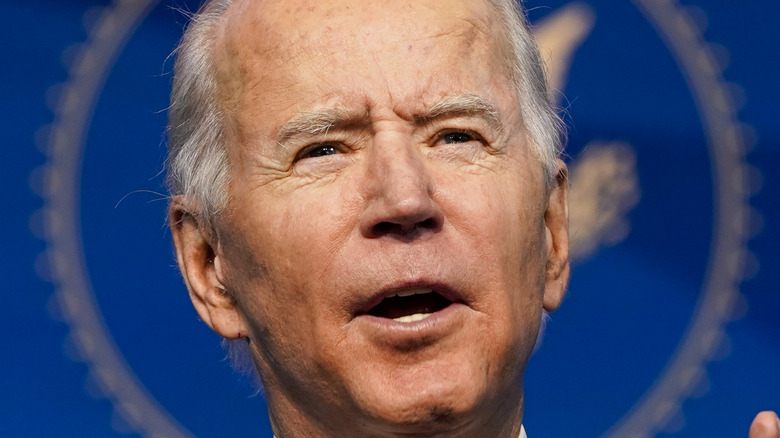 Joshua Roberts/Getty Images
Liz Truss made history when she resigned as prime minister, becoming the shortest-serving PM in British history. The United States and the United Kingdom have always shared a "special relationship," so it was unusual that an American president denounced one of our closest allies. 
But Truss' policies were so extreme that President Joe Biden spoke out. On Oct. 15, 2022, the Associated Press reported that President Biden criticized the controversial financial policies of Truss. He slammed her tax cuts for the rich in light of inflation. "I wasn't the only one that thought it was a mistake," President Biden explained. "I disagree with the policy, but that's up to Great Britain."
Truss was appointed prime minister by Queen Elizabeth two days before her death. One part of the PM's short legacy is that the final picture of the queen was taken with her.
But, even in crisis, British humor remains strong. According to Intelligencer, the UK political situation got so bad under Truss that The Daily Star had a contest to see if a head of lettuce would last longer than the prime minister's term. After Truss resigned, Brian Klass posted that the vegetable was celebrating. He shared a photo of the Daily Star's "lettuce cam" and tweeted: "The lettuce now has disco lights on the live stream and is celebrating."
After Truss resigned on Oct. 20, Biden made a statement about the British PM.
President Joe Biden's statement about Prime Minister Liz Truss' resignation was kind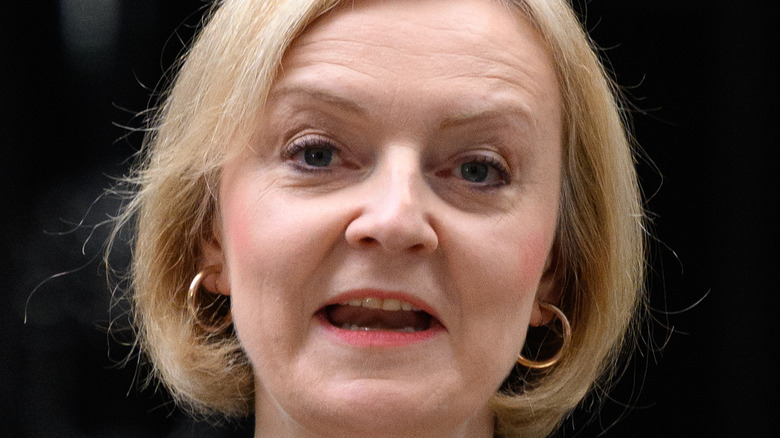 Leon Neal/Getty Images
It's no surprise that President Joe Biden's message about Prime Minister Liz Truss' resignation was kind, despite her 45-day term. According to the White House website, President Biden's statement began with support. "The United States and the United Kingdom are strong Allies and enduring friends — and that fact will never change," he said.
CNN's Kaitlan Collins reported on Biden's statement about Truss, posting the balance of the president's statement by tweeting his remakrs: "I thank Prime Minister Liz Truss for her partnership on a range of issues including holding Russia accountable for its war against Ukraine. We will continue our close cooperation with the U.K. gov as we work together to meet the global challenges our nations face."
Other American leaders were not as kind as Biden. Former President Barack Obama executive Ben Rhodes tweeted: "Brexit was a package of (Putin-backed) lies, impossible promises, and cynicism wrapped in fancy paper. Liz Truss is an incompetent mess, but she is also the person left holding the package. The Tories are to blame, and don't forget it." 
The conservative Tories have been in power for years, and, similar to the Republican party, their policies favor the wealthy. Steven Rattner, who served as a transportation leader for President Obama, explained that conservative leadership's lack of investment in the UK and its workers is bigger than one prime minister. He wrote, "In the long run, improving productivity is the only way to generate sustained economic growth and higher earnings for workers."