The Soap Opera That You'll Fall In Love With If You're A Gemini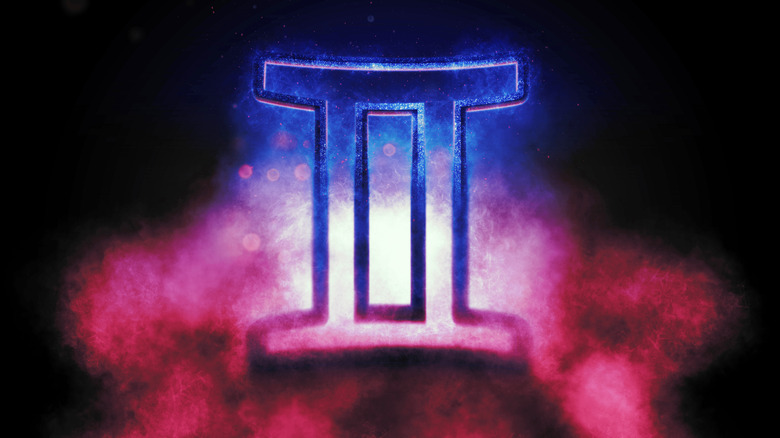 Allexxandar/Shutterstock
If you have a Gemini friend in your life, chances are they aren't like your other friends. Geminis are curious people who often have many passions, friend groups, and even careers, according to Allure. They are also social butterflies who know how to have fun at a party and are often described as having multiple facets to their personalities.
Pop star Iggy Azalea, a Gemini, once said of herself on Twitter, "I have 15 different personalities, and they all hate you." Another celebrity Gemini, Kanye West, was quoted saying, "I'd be biased to think that the community of Geminis is the most consistently in tune with what their spirit is telling them to do or why they have breath in their lungs. But I do think creative Geminis — Tupac, Biggie, Prince, Miles Davis, all being Geminis — have, throughout history, been really in tune with those things." (via NME).
That said, there's one daytime television series that Geminis would perhaps love to watch more than the other soaps on the air right now. That's because it's got everything that Geminis often look for when it comes to good entertainment: characters with multiple personalities — if not also faces — lots of parties, some quirkiness, and maybe even a little science fiction on the side, too.
Geminis will get a kick out of all the drama in Salem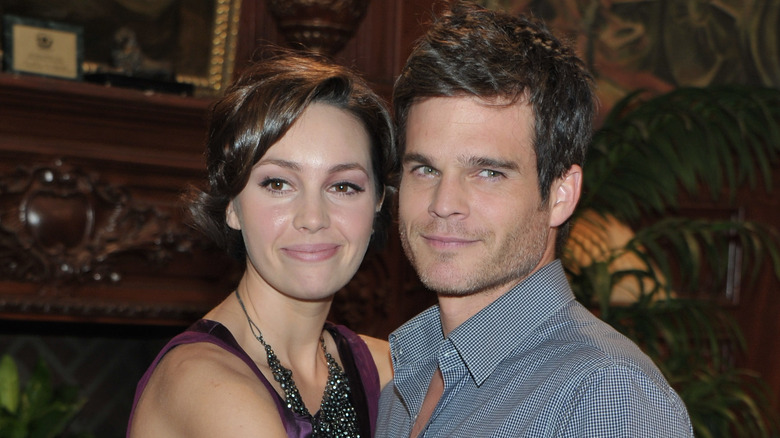 Alberto E. Rodriguez/Getty Images
If you are a Gemini, there's no doubt that you'll enjoy "Days of Our Lives." That's because it's the one daytime television series that goes beyond your typical soap storylines, consisting of love triangles and office politics. 
A Gemini is sure to love a good wedding, and "Days" has perhaps had more drama-filled weddings than most sudsers. Some of the most notable nuptials on the show were the double wedding storyline where Gwen Davies (Emily O'Brien) suffered a memory-altering debacle, and Leo Stark (Greg Rikaart) was exposed for being the pathological liar he is. Not to mention the wedding between Victor Kiriakis (John Aniston) and Nicole Walker (Arianne Zucker) that turned into a murder mystery or the time Kate Roberts (Lauren Koslow) paid Nicole $5 million to marry her son (via Soaps).
If marital drama isn't enough to win you over, maybe a case of mistaken identity or some science fiction will entice you. For example, many "Days" fans are still talking about the time that Kristen DiMera (Stacey Haiduk) wore a Nicole-lookalike mask to pull off an elaborate scheme, per Celeb Dirty Laundry. Plus, Salem is full of shady doctors, like the creepy scientist Dr. Rolf (William Utay). There's a long list of characters Dr. Rolf has brought back to life, and when he's not reviving the dead, he's busy transforming them into other people — like that time he turned Steve Johnson into Stefano DiMera (via Daily Soap Dish).
That one time Marlena was possessed by the devil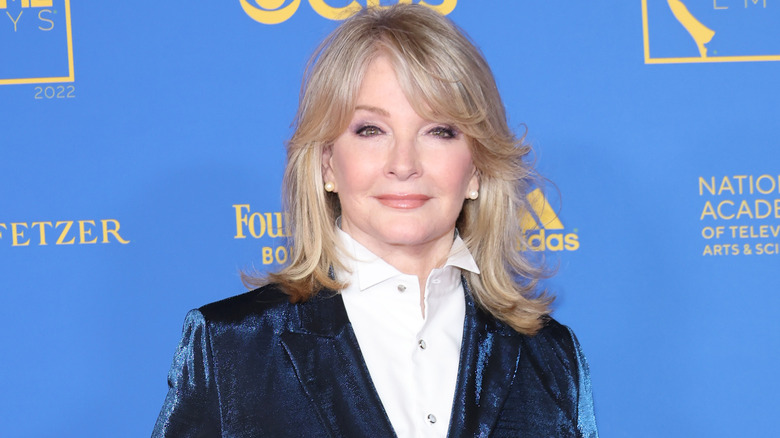 Amy Sussman/Getty Images
Finally, you can't talk about the most epic, memorable — and bizarre — "Days of our Lives" plots without mentioning Dr. Marlena Evans getting possessed by the devil. The character's portrayer, Deidre Hall, once opened up about how she really felt about the possession storyline and how groundbreaking it felt when it aired in 1994. She told "Today," it wasn't "just that we had somebody who is possessed by the devil, which is enough right there, but that it was Marlena, that it was a character who was above reproach and who should have been not susceptible to that. So it was a real hook for the audience, and we got a lot of young people for that story."
Who wouldn't want to watch a daytime television series full of face swaps, questionable doctors, and the perfect mix of science fiction and the supernatural? Clearly, "Days of Our Lives" is a soap that would keep anyone on the edge of their seats regardless of their zodiac sign, but it's sure to be a real treat for any Gemini.