Who Fathered Chloe's Son Parker On Days Of Our Lives?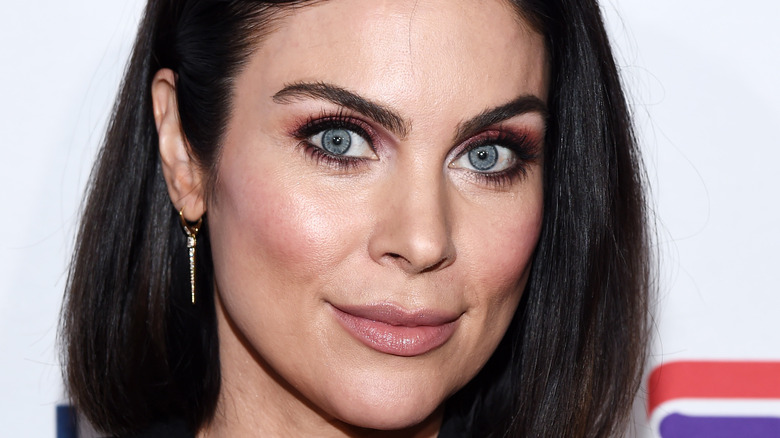 Amanda Edwards/Getty Images
"Days of Our Lives" viewers have watched Chloe Lane (Nadia Bjorlin) grow from an awkward young teenager into a beautiful adult. Fans first met Chloe when she came to Salem with her parents, Nancy and Craig Wesley, in 1999 (Soaps in Depth). She became the classmate of Salem teens Belle Black (then Kirsten Storms), Mimi Lockhart (Farah Fath), Shawn-Douglas Brady (then Jason Cook), and Philip Kiriakis (Jay Kenneth Johnson). Chloe was ridiculed at school for her appearance and garnered the nickname "Ghoul Girl" from her bullies. However, things began to change once she befriended Belle, Shawn, and Philip. In fact, Philip developed feelings for Chloe and gave her the confidence to break out of her shell and show off her inner and outer beauty to the world.
Through the years, Chloe has loved many men, and her romantic life has often been the center of drama in Salem. Philip and Chloe were high school sweethearts, but the couple couldn't make things work, even when they tried to rekindle their romance again as adults (via Soap Central). Chloe ended up marrying Philip's nephew, Brady Black (then Kyle Lowder). However, their marriage ended when Brady developed addiction issues. She was also married to Lucas Horton and had flings with Deimos Kiriakis and Stefan DiMera over the years.
While Chloe's been mostly unlucky in love, one man holds a special place in her heart, and that's the father of her child.
Chloe was previously married to Dr. Daniel Jonas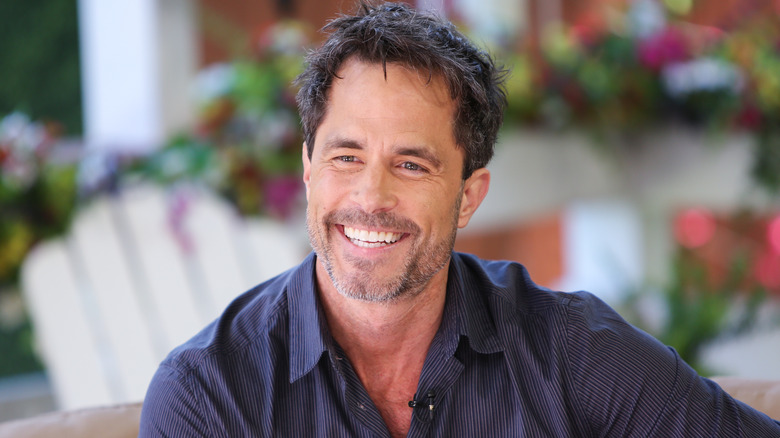 Paul Archuleta/Getty Images
"Days of Our Lives" fans know that Chloe Lane's love life has been a bit of a mess since her early days in Salem, and her relationship with Dr. Daniel Jonas (Shawn Christian) was no different. Chloe first began developed feelings for Daniel while she was in a relationship with Lucas Horton (Bryan Dattilo), per Soaps. However, she felt pressured to marry Lucas after he was nearly killed in a horrific accident. Lucas and Chloe's marriage didn't last long, and her feelings for Daniel continued to grow. So, after officially calling it quits with Lucas, Chloe quickly transitioned into a romance with Daniel.
During their relationship, Chloe became pregnant with the couple's child, a son they would later name Parker Jonas, and the two tied the knot (via Fame 10). Daniel and Chloe were mostly happy until Carly Manning (Crystal Chappell) made her way back to Salem. Carly and Daniel had known each other for years, and it was revealed that they shared a daughter, Melanie Jonas, from a past one-night stand. Chloe's jealousy over Daniel and Carly's friendship led her to have an affair with her first love, Philip Kiriakis. When Daniel found out about Chloe's infidelity, he dumped her.
Chloe helped Daniel conceive another child with Nicole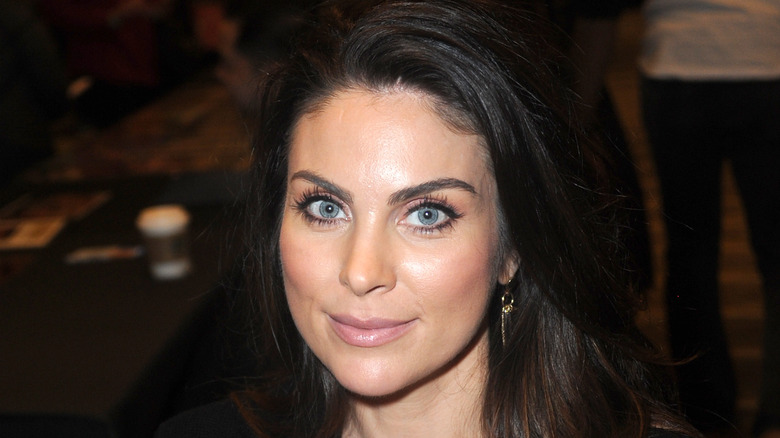 Albert L. Ortega/Getty Images
After the drama from Chloe Lane and Daniel Jonas' marriage cleared, "Days of Our Lives" viewers watched the couple begin co-parenting their young son, Parker. They actually became friends and worked on their relationship for their child (via Soap Central).
Daniel ultimately moved on in his life and started dating Jennifer Horton (Melissa Reeves). However, when her estranged husband, Jack Deveraux (Matthew Ashford), returned to Salem, that relationship fizzled out. Later, Daniel began dating Nicole Walker (Arianne Zucker), and they fell madly in love. The couple got engaged but, unfortunately, never made it down the aisle. Daniel was tragically killed in a car accident on New Year's Eve caused by Eric Brady (Greg Vaughan) drinking and driving. The accident also injured Jennifer and Brady Black (Eric Martsolf).
It was later revealed that Chloe had been trying to help Nicole and Daniel have a baby and had agreed to be their surrogate, per Soaps in Depth. Shortly after Daniel's passing, she found out that she was pregnant with the couple's child, and eventually, Chloe gave birth to Holly Jonas, her son's half-sister. Although Daniel is no longer around to help raise his kids, Chloe and Nicole continue to keep his memory alive for their children.