Everything You Should Know Before Going On An Alaskan Cruise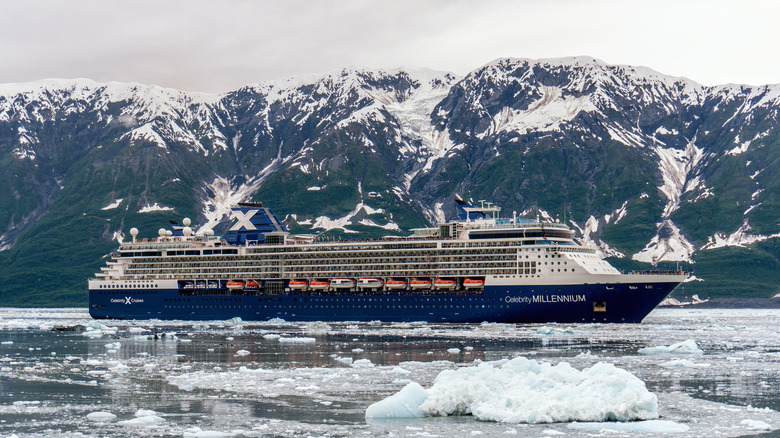 shorex.koss/Shutterstock
When you think of a cruise, visions of white-sand beaches and lounging poolside might come to mind. If you've never thought to pack a coat for a cruise, now might be the time. Over a million people flock to Alaska on cruises each year (via Cruise Lines International Association). In fact, according to Attractions of America, the state ranks in the top 10 most popular cruise destinations.
There are several factors to attribute to the cruises' massive success. Alaskan getaways are available with pretty much every cruise line. The available shore excursions have something for everyone, and the views are absolutely incredible. Glaciers, wildlife, mountains, and the Northern Lights all make for bucket list-worthy sights (via Cruise Critic). If you're lucky, you get to see all of those things on one trip. 
Before you run and grab a sunhat and a bikini, keep in mind that there are a few things you need to know if it's your first cruise to Alaska.
When cruising to Alaska, the month matters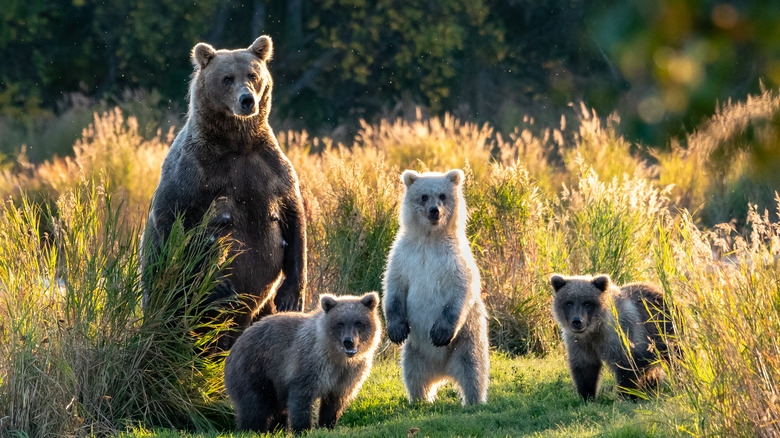 knelson20/Shutterstock
Like any vacation, there are a few things you should note before booking. While most destinations are available year-round, Alaskan cruise season lasts from late April to early October (via Alaska). Prioritize before you book your dates.
Cruise Critic breaks it down month by month. Early April is the dry season, but many shops and restaurants will likely be closed. Cruises in June are likely to be a little more expensive, but temperatures are more pleasant and the wildlife is more active. According to Travel Alaska, "most visitors are keen to see Alaska's 'Big 5': bears, moose, caribou, Dall sheep, and wolves."
July and August mark the peak times to see wildlife, but the wet season also begins. Snagging a cruise at the end of the season, like in September, might help you get a better deal. It all depends on how you'd like to spend your Alaskan getaway.
Alaskan cruises have something for everyone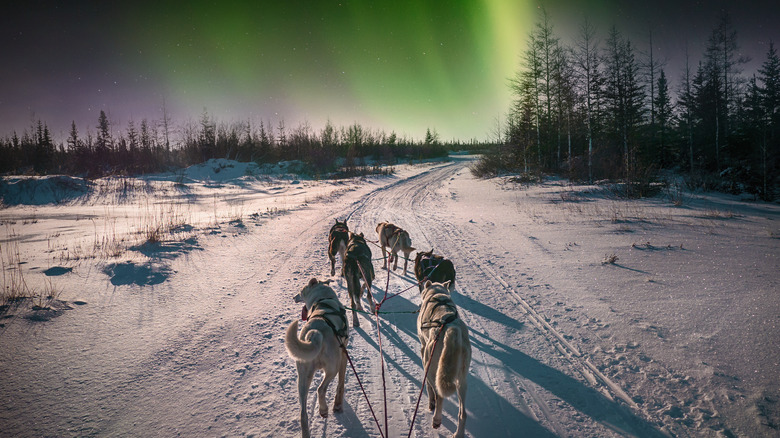 CherylRamalho/Shutterstock
A big part of the cruise experience are excursions. There are several ports in Alaska, and each one brings different adventures. Princess Cruises alone offer 10 different ports of call, offering everything from sled dog tours and whale watching to train rides and panning for gold. Whether you're a foodie or a thrill seeker, there is a plethora of excursions available with something for everyone.
With so many options, you may be wondering what to pack. On top of your regular cruise outfits, Celebrity Cruises recommends layers. With some solid base layers, a raincoat, and a vest, you'll be good to go. Be sure to bring at least one pair of waterproof shoes.
If you're going on any wildlife or whale watching excursions, you'll want a pair of binoculars. A lightweight, waterproof backpack can also come in handy (via Cruise Maven).
And of course, even if it's just on your phone, don't forget a camera! You'll definitely want to capture every moment of your adventure. Just be sure to read up on how to survive a cruise with motion sickness before you set sail.