Why A Royal Expert Believes The Consequences Of Prince Harry's Memoir Will Be 'Highly Destructive'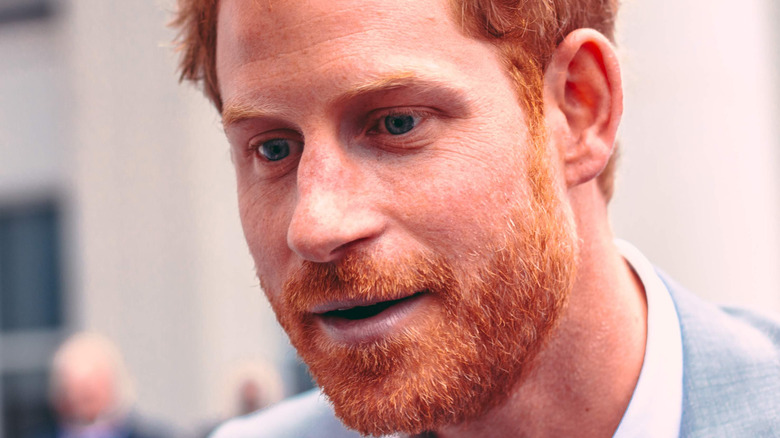 AU Media/Shutterstock
Royal fans are counting down the days until January 10 — the day when they can finally read Prince Harry's memoir, "Spare." When the book was initially announced in July 2021, Penguin Random House promised readers "an inspiring, courageous, and uplifting human story." However, the publisher's newest press release opens with a stark visual of Prince Harry and Prince William at Princess Diana's funeral. "With its raw, unflinching honesty, 'Spare' is a landmark publication full of insight, revelation, self-examination, and hard-won wisdom about the eternal power of love over grief," the description reads, in contrast to the earlier sunnier description.
The Daily Mail's reporting indicates that the Duke of Sussex may have wanted to make revisions following heartbreaking death of Queen Elizabeth II. In addition, Harry's publisher allegedly asked him to revise the book's content to make it less "touchy-feely" and centered on mental health.
Now that it has a release date, title, and a cover picture, this potential bombshell of a read is becoming more real by the day. "It has eroded trust really," said former BBC correspondent Jennie Bond, per Newsweek. "Trust is something that is very important in royal circles. There aren't very many people they can trust." King Charles III has already considered taking drastic action by barring Harry from his coronation if the Duke of Sussex attacks Camilla in the book. If reality lines up with the royals' worst fears, a royal author is warning of dire consequences ahead.
Prince Harry's provocative book title indicates trouble ahead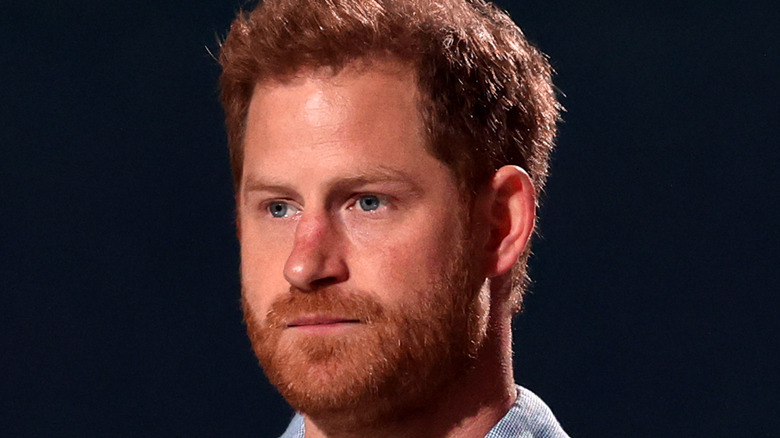 Kevin Winter/Getty Images
Based on the title alone, royal author Richard Fitzwilliams anticipates trouble for the royal family when Prince Harry, Duke of Sussex's memoir is read by audiences worldwide. "It is a sensational title and implies that the writer was not valued or certainly that he did not feel at the center of events," Fitzwilliams told the Daily Mail. "The consequences of this will be far-reaching and may be highly destructive," he predicted. Fitzwilliams believes the duke should have waited to tell his story, rather than exacerbating Harry's rift with the royal family right before his father's coronation. "When the blurb speaks of 'raw, unflinching honesty' the palace will be very concerned, especially since these are the early months of King Charles' reign."
However, not everyone believes the book will be destructive. "This book is not a take-down or tell-all," a source told The Telegraph. "It's a story about his truth and that hasn't changed." Markus Dohle, chief executive of Penguin Random House, told The Times, "[Harry] shares a remarkably moving personal journey from trauma to healing, one that speaks to the power of love and will inspire and encourage millions of people around the world."
Even so, The New York Times points out that Harry's publisher needs to recoup the $20 million price tag. "One can only surmise that his book can only be a global commercial success if a healthy dollop of poison remains," biographer Tom Bower told the Daily Mail.
Palace insiders and an author have confidence the royals will weather any PR storms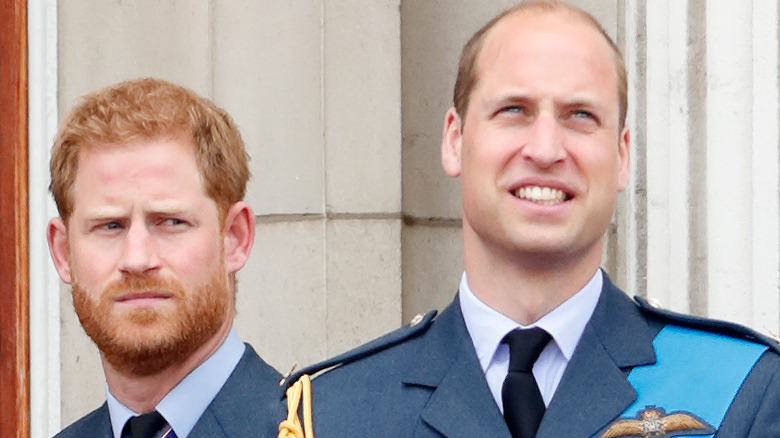 Max Mumby/indigo/Getty Images
Since Prince Harry's memoir was announced in July 2021, headlines have abounded speculating about how potentially damaging claims could affect the royal family. "Depending on the contents of this book, it could be a major reputation risk to them," royal expert Shannon Felton Spence told Fox News. "The title alone creates a distraction for anything [Prince William and Kate Middleton] are doing. And that's a problem for them."
However, Dickie Arbiter, Queen Elizabeth II's former press secretary, says the royals will first separate fact from fiction. "The Royal Family will only be worried about how much is true and how much is dramatic license," Arbiter told The Sun.
In addition, sometimes dreading an event could be worse that the event itself, whatever bombshells are revealed. "The first announcement was something of a shock," said a palace insider, per Daily Mail. "We have now spent a long time waiting to see what is in it and, frankly, we just want to get it out of the way so everyone can move on."
In any case, royal author Valentine Low is confident in the royal family's ability to handle the situation. "Yes, this is arriving at a delicate moment of transition, yes, people are nervous, yes, it could damage the monarchy," Low told The New York Times. "In the long run, unless Harry has something astonishing to say, they'll ride it out."