TikTok's Latest Beauty Trend May Actually Save You Money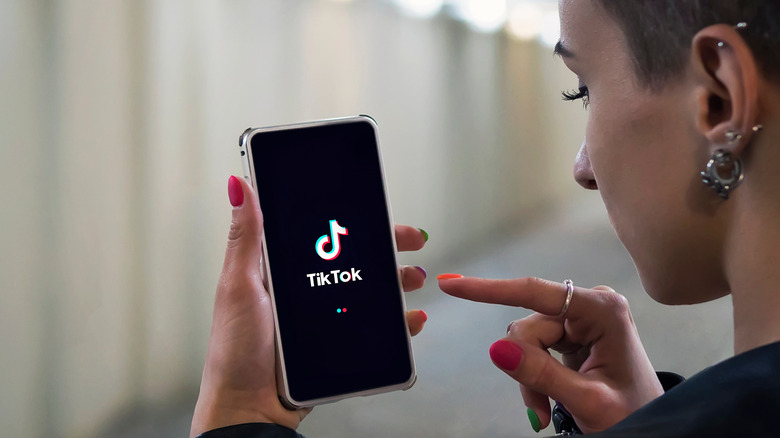 diy13/Shutterstock
TikTok can feel like a blessing and a curse. Sure, it's a place where you can kill endless hours scrolling through content catered perfectly to your interest ... but it's also a place where you can lose countless hours and end up down multiple rabbit holes. Yes, it's given us the gift of so many time-saving and life-changing life hacks...but it also shows us a seemingly endless series of products to add to our carts. It's a double-edged sword, for sure. All the more so when it comes to beauty TikTok. 
Beauty TikTok has taken over in a way reminiscent of the early YouTube beauty guru days. There's so much content on the app showing you everything from how to blend your makeup, to impressive artistic looks and in-depth product reviews. Now, that's not to say TikTok doesn't also churn out some oddities like the lube as primer trend that thankfully didn't stick, per Women's Health Magazine.
The biggest damage beauty TikTok does, however, is tempting us all to spend money. When a product goes TikTok viral, there's no stopping it from ending up in everyone's shopping carts. Keeping up with the revolving door of trending products can be rather taxing on your bank account. Well, beauty TikTok has finally decided to bless us with a new era that's set to help you save money rather than blow it.
TikTokers share when you should save or splurge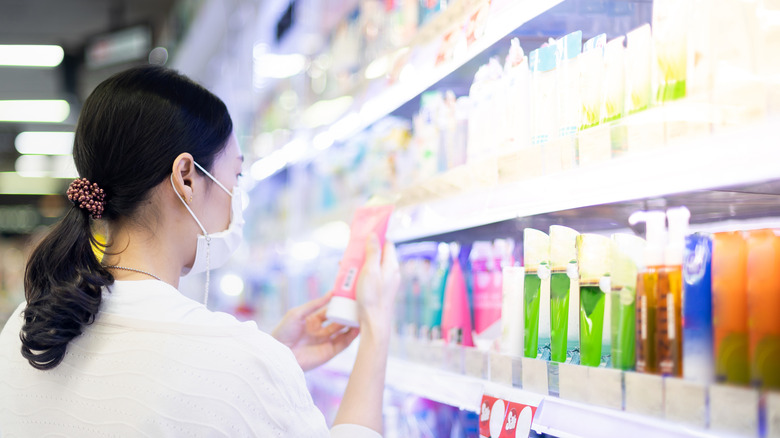 Lin Xiu Xiu/Shutterstock
The concept of beauty dupes is nothing new. Makeup and skincare lovers have been tracking down more affordable options of popular products for quite some time now, but TikTok is hopping on the bargain bandwagon and spreading the saving. While TikTokers momentarily set down the glitter and took a break from the "vampire skin" makeup trend, they're shifting their focus to "save vs. splurge" per Allure.
"Save vs. splurge" is as simple as it sounds; it's all about figuring out which beauty products you can afford to save on and which you're better off investing in. Fortunately, the drugstore beauty market today is easily comparable to higher-end beauty, so you never have to worry about sacrificing quality for the price point. However, the trick can be figuring out what products deserve your extra spending. 
TikToker @skincarewithshelbs shares her own take on the social media app in a video in which she gives brief reviews of a number of trending viral beauty products with a recommendation of whether it's worth the splurge or if you're better off saving. Other users take the approach of giving a more general overview of which product categories you can save or splurge on, to help guide you, per Glamour UK. 
When an app encourages you to spend as much money as TikTok can, it's definitely refreshing for it to finally help us save some money as well to counteract that mounting Amazon Prime cart.