The Two Names Bethenny Frankel Thinks Prince Harry Should've Titled His Memoir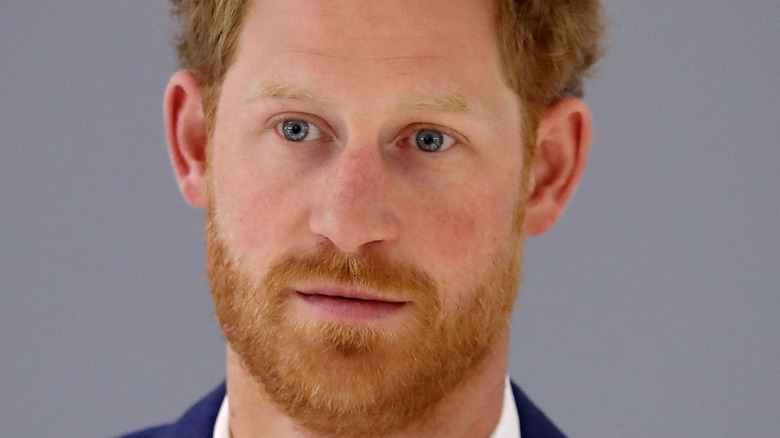 Chris Jackson/Getty Images
After a lengthy wait and tons of controversy, you can finally read Prince Harry's new memoir "Spare" on January 10, 2023. Publisher Penguin Random House confirmed the exciting news on Twitter, describing it as a "remarkably personal and emotionally powerful story." However, despite the fact the book won't be released for another couple months, there's still plenty of scuttlebutt about what might happen once the Duke of Sussex finally reveals his innermost thoughts.
In fact, one royal expert believes the consequences of Harry's memoir will be "highly destructive." As Richard Fitzwilliams told the Daily Mail, "It is a sensational title and implies that the writer was not valued or certainly that he did not feel at the center of events." He warned, "The consequences of this will be far-reaching." Fitzwilliams also argued that Harry should've waited a while before sharing his story, since his relationship with the royals is in such a terrible place.
He contended, "When the blurb speaks of 'raw, unflinching honesty' the palace will be very concerned, especially since these are the early months of King Charles' reign." As it turns out, none other than Bethenny Frankel agrees, with the "Real Housewives of New York" alum suggesting that, from a marketing aspect especially, "Spare" might be the wrong move.
The Skinnygirl founder is concerned about the marketing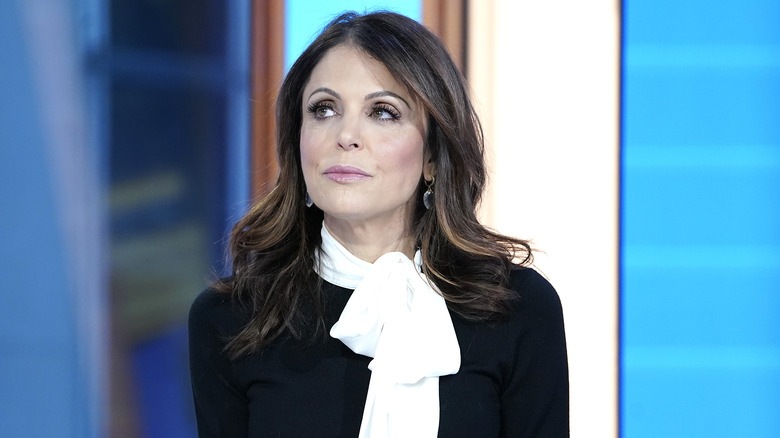 John Lamparski/Getty Images
Royal insiders are "flabbergasted" at the name of Prince Harry's book and, as it turns out, they're not the only ones. On the latest episode of her podcast, "Just B," reality star and businesswoman Bethenny Frankel railed against the controversial choice of title. She argued, "He could have named it 'Share' or 'Overshare." ... Someone is under review at whatever company put that book out right now. That's not a good name for a book for that person."
The outspoken "Real Housewives" alum went on to describe the title as "very 'woe is me,'" asserting that nobody wants to hear privileged and extremely wealthy people complaining about their supposed hardships in life even if, as is arguably the case with Harry, they have a legitimate reason to do so. Although "Spare" could turn out to be a misleading title, as Frankel contended, "I'm a marketer and a namer by trade." As far as she's concerned, the name sucks. 
Reasoning that the Duke and Duchess of Sussex should be taking their time and slowly doling out tasty morsels, rather than delivering the whole meal at once, the Skinnygirl founder shared, "I do not think that these two [Meghan and Harry] are making good long-term business decisions." It's worth noting that, according to royal expert Tina Brown, the couple are in dire financial straits compared to their A-list friends (via The Telegraph). So they may not have a choice.
Prince Harry just wants the opportunity to share his story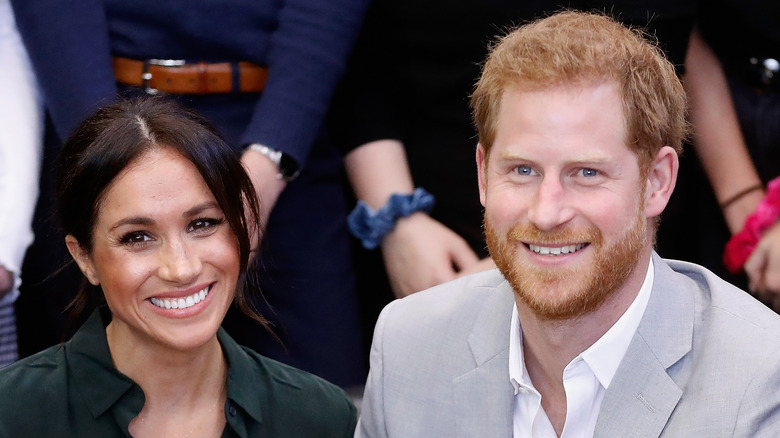 Chris Jackson/Getty Images
Although royal watchers, and apparently Bethenny Frankel too, are up in arms about Prince Harry's upcoming memoir, the royal defector isn't looking to cause any more trouble. An insider clarified to Us Weekly, "Harry has been working hard to strike a balance that will hopefully minimize the fallout caused by this book." They added that the Duke of Sussex is staying "true to his principles." Understandably, it's been tough reliving losing his mother, Princess Diana, as a child, among other things.
However, "At the same time, he's found it cathartic. And at this stage there are no regrets." Rumors swirled that Harry was desperately trying to edit his book to prevent causing any further damage to his strained relationship with the rest of the royal family but, according to this source, he finished the story in his own time and didn't feel pressured either way. He's looking to share his experience, simple as that. 
Harry's ghostwriter is the novelist and journalist JR Moehringer, who notably worked on Andre Agassi's memoir too, which means readers are in for a wild ride as far as fellow biographer and royal expert Robert Lacey is concerned. As he told The Guardian, "There is no point in even speculating what skeletons he's going to uncover because he is a skeleton exhumer. He is going to do the business."