What Is David Bromstad Of HGTV's Relationship Status?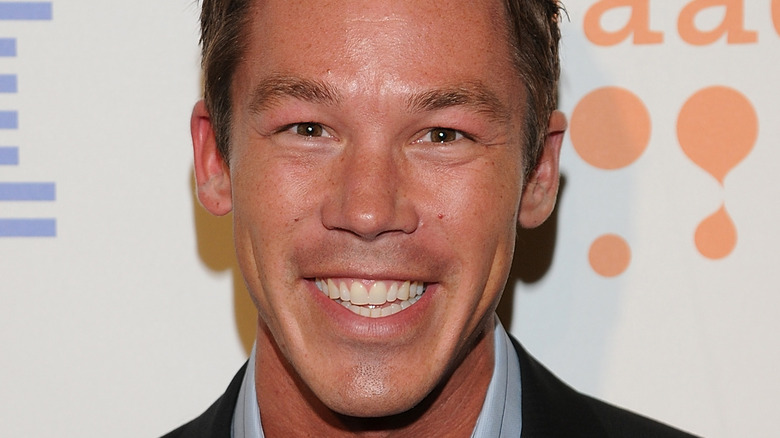 C Flanigan/Getty Images
Fans of David Bromstad already know that he is a man of many talents. From interior design and furniture building to creating murals and custom art, it seems there's little Bromstad can't do. So it's no surprise that he has been tapped by HGTV to work on several of the home renovation network's biggest shows.
Before becoming an HGTV star, Bromstad worked as a visual merchandiser for Disney, but he left the job after six months due to boredom. "And so my boss was like, 'You're too creative to be here,'" Bromstad told The List in an exclusive interview. "So I dropped all of my benefits with Disney and I still worked for Disney, but it was for a sculpture department. And so that's where I learned the basis of perfection with Disney. And that's where my true artistic training started."
Bromstad moved on to interior design and caught the public's attention after winning Season 1 of "HGTV Design Star." From there, he went on to host three shows for the network; "Beach Flip," "Color Splash," and "My Lottery Dream Home." The lovable reality star has also appeared on "Design at Your Door" and was a competitor once again on the second season of "Rock the Block," per HGTV.
Elsewhere, Bromstad also acted as a spokesman for Mythic Paints and served as a brand ambassador for Miele, according to Showbiz Cheat Sheet. With such a busy work schedule, does he even have time for a personal life? 
David Bromstad endured a messy public breakup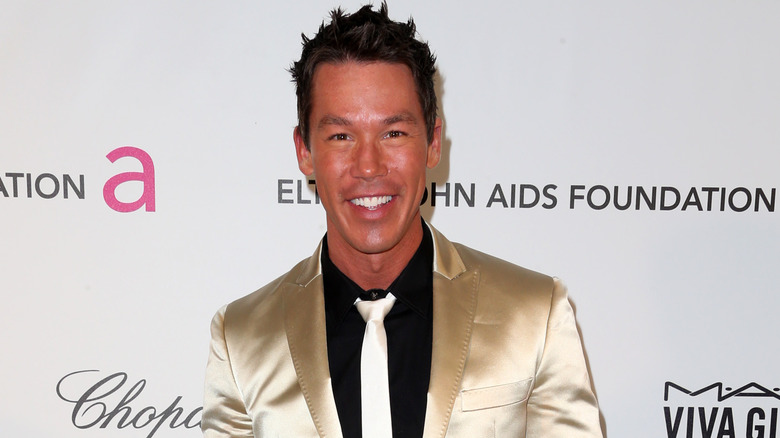 Frederick M. Brown/Getty Images
For more than a decade David Bromstad was quietly in a relationship with Jeffrey Glasko. According to The Famous People, the couple initially met at a party in Orlando, Florida, on Valentine's Day in 2004. Glasko was a former cop who ultimately became the project manager and COO of David Bromstad LLC, per his LinkedIn page.
But things got complicated when they parted ways in 2015. Glasko filed a lawsuit against Bromstad, accusing the television personality of "breach of an oral nuptial-like cohabitation contract and partition of the condo they shared," per In Touch Weekly. Glasko also claimed Bromstad was "using funds shared with [Jeffrey] to pay for illicit drugs and prostitutes resulting in a loss of trust and confidence."
Bromstad vociferously denied his ex-boyfriend's accusations and the lawsuit was eventually dismissed. "These salacious claims were made by a desperate person," Bromstad's lawyer, William V. Roppolo, said at the time. He continued, "The allegations are part of a lawsuit that has been dismissed in Mr. Bromstad's favor with sanctions levied against [Glasko]." 
The HGTV star keeps his romantic life private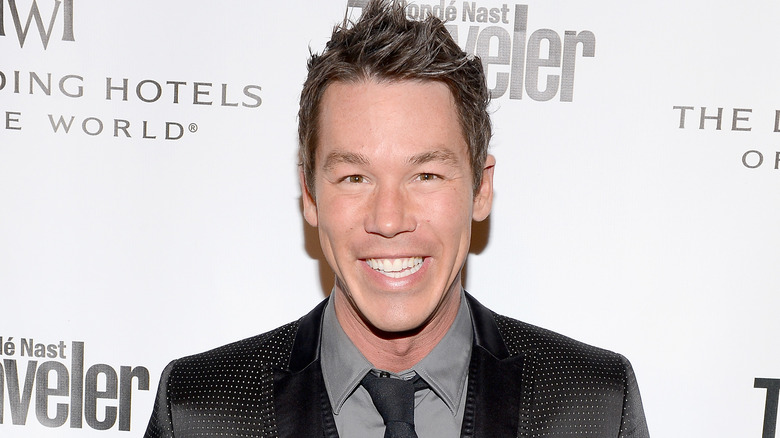 Michael Kovac/Getty Images
Since his messy and quite public split from Jeffrey Glasko, David Bromstad has kept his romantic life resolutely private. But Bromstad did open up about finding his dream home in an exclusive interview with The List, revealing that he had decided to settle down in Orlando, Florida. "Orlando's a wonderful city," the designer told us emphatically. "It's a fun city. If you're bored here, it's your fault." 
He also pointed to the plethora of famous theme parks, alongside more natural beauty such as landscapes and lakes. But the fact that Orlando is home to Disney World in particular probably played a key role in Bromstad's decision-making process. Not only did he work for Disney before launching his interior design career, but several of Bromstad's tattoos pay homage to his love of it, per Tattoo Me Now. 
In fact, Bromstad even has a massive tattoo of Cinderella's castle on his thigh. "A princess has found her castle," the "My Lottery Dream Home" host posted on Instagram. "My thigh never looked more magical."