How Perms Have Evolved Into A Modern Trend
Sofia Zhuravetc/Shutterstock
A hair treatment that has lasted the test of time, the perm is being embraced in a modern context. What has changed? For starters, there is no one look to the perm nowadays, but a variety. Think of it like this: perms of the past required you to mold yourself to the perm. Now, with innovations in hair technology and styling techniques, the perm can mold itself to you — your lifestyle, your specific hair texture, and so on. The one-size-fits-all kind of thing has never worked for us. But the modern perm can be flexible to fit your wants and needs — even though your hair will be permanently altered, as the name suggests.
Many perms throughout history have earned fame in their own right, made famous by their celebrity wearers. Cher's perm in the 1980s was nothing short of iconic and so was Dolly Parton's, per Simply Eighties. Madonna's perm in "Desperately Seeking Susan" was the hair of legends, per The Telegraph. But where did the perm fanaticism begin? 
There are more variations to the perm than ever before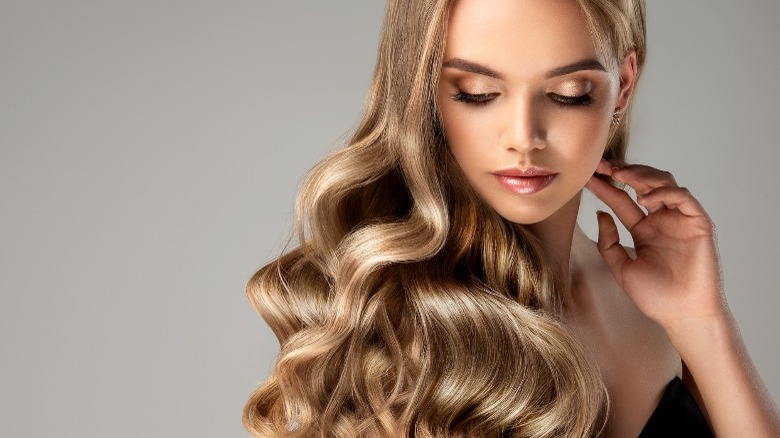 Sofia Zhuravetc/Shutterstock
The perm has a long history of development over the past century. First, a "permanent wave machine" was invented by a Swiss hairdresser Karl Nesser in 1906, where Nesser created a preliminary version of the perm as we know it by combining both the chemical and thermal processes in tandem with the machine, per Glamourdaze.
Then, Marjorie Joyner, a Black hairdresser, invented an improved version in 1928 (the prototype involved pot roast roads, per Lemelson-MIT); this machine involved a helmet cap and electrical heat. Originally created so Black women could loosen curls into waves, the machine was eventually used for people with straight or wavy hair who wanted a more defined curl. The machine revolutionized the perm for the next several decades until the hairdo peaked in the 1980s, per Estetic Magazine, just to be left behind once more.
Fans are still popular today, and there are more variations to the style than ever before. 
Perms are for everybody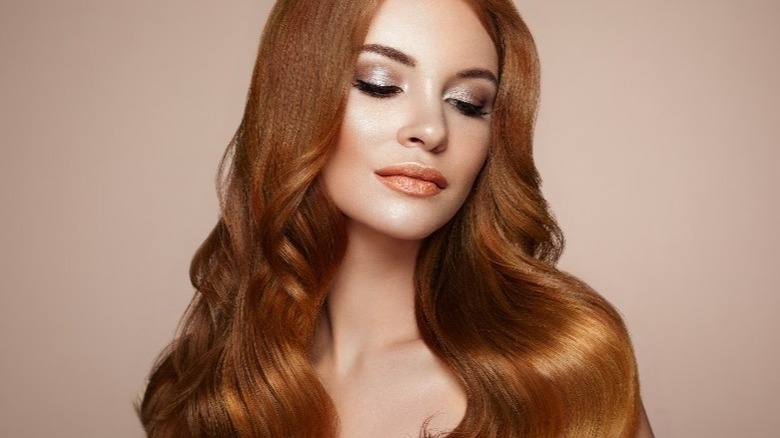 Oleg Gekman/Shutterstock
Modern perms fall into two categories: digital and cold wave, per Refinery29. The main difference is that digital perms use heat, while cold wave perms do not. Both use chemicals to alter the structure of your hair.
Digital waves give the wearer a natural look and last for more than three months, per TheRightHairStyles.com. Cold wave perms, often referred to as the more traditional of the two techniques, are less time intensive (though last for less time) and often result in tighter waves.
Under the umbrella categories, a spiral perm might be what most people think of when they imagine a perm: tight curls, often featured on shorter hair, typically achieved without heat application, per YouProbablyNeedaHaircut.com.
Body wave perms and beach perms look much like their namesakes. Body wave perms offer full, loose waves and look as if you had spent a day in the ocean, featuring tighter waves and requiring fewer hot tools for styling post-treatment, per Refinery29.
Spot perms or partial perms are perfect for those with naturally curly hair and treat certain sections of hair rather than the whole head for added complexity and movement. Often, this look is achieved using different sized rods for variation that mimics natural hair.
Perms are for everybody interested in having fun hair that is also functional. Just keep in mind that there is definitely a right way to take care of permed hair post-treatment, including avoiding the shower and using plenty of deep conditioner.