Fans Told The List What They Want To Learn More About From Prince Harry's Book - Exclusive Survey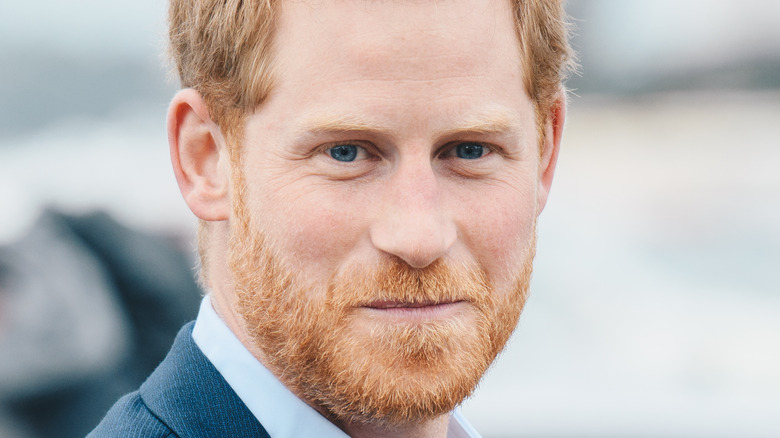 Shaun Jeffers/Shutterstock
When the news broke that Prince Harry would be releasing a tell-all book about his life, we couldn't hit the preorder button fast enough. We can't wait to read all about the details in Harry's memoir that are making the royals nervous. In a statement about the upcoming memoir, Prince Harry said that the book will cover "the highs and lows, the mistakes, the lessons learned," and hopes to show how much he "has in common" with those of us not born with royal blood (via Fox News). The book is titled, "Spare:" no doubt this is a reference to the cruel childhood nickname he was given as the second-born son of King Charles III and Princess Diana, making him the "spare" to his older brother Prince William's title of "heir," per Vanity Fair.
Publishing company Penguin Random House posted a sneak peek of the cover of Prince Harry's memoir, "Spare" on Instagram, calling it a "remarkably personal and emotionally powerful story." The book won't hit the shelves until January 10, 2023, but that hasn't stopped eager fans from speculating what could possibly be discussed in Harry's first-hand account of his life as a royal. To find out what juicy details fans are most excited to read, The List conducted a survey on YouTube that asked, "What are you looking forward to learning more about from Prince Harry's book, Spare?"
Over 50% of voters want to hear Prince Harry's perspective on this tragic royal event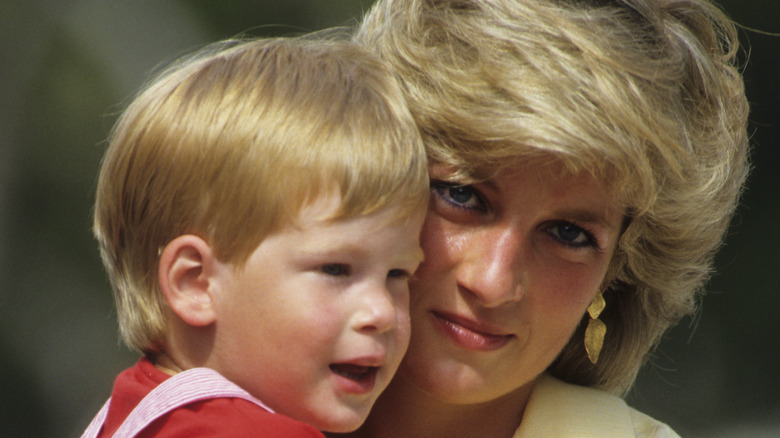 Georges De Keerle/Getty Images
According to The List's survey, the most anticipated topic that 51% of fans hope to learn more about is how Prince Harry was affected by Princess Diana's death. He was only 12 years old when Princess Diana tragically died in the infamous car accident of 1997 (via Economic Times). Harry is no stranger to discussing his mother's death: in an interview with Newsweek in 2017, Prince Harry recalled walking next to Diana's coffin while surrounded by mourners, saying, "I don't think any child should be asked to do that, under any circumstances." It was reported that Prince Harry has recently spent time researching Princess Diana's death, all but confirming that this will be a significant topic discussed in his memoir.
Another 20% of voters are most interested to learn more about Prince Harry, Duke of Sussex, and Prince William's, Prince of Wales, relationship. The brothers have a long and complicated history: prior to Queen Elizabeth's death, it was reported that things between Harry and William were extremely tense. Per Cosmopolitan, people are unsure whether tensions began with Prince Harry and Meghan Markle's tell-all Oprah interview, or if that was only fueling the fire of the ongoing "royal rift." Their relationship looked to be on the mend at the funeral, but experts claim that things still aren't looking good for Prince Harry and Prince William's relationship. Fans hope to get further clarification on this brotherly feud when Harry's memoir comes out.
We can't wait to read about these topics from Prince Harry's time as a royal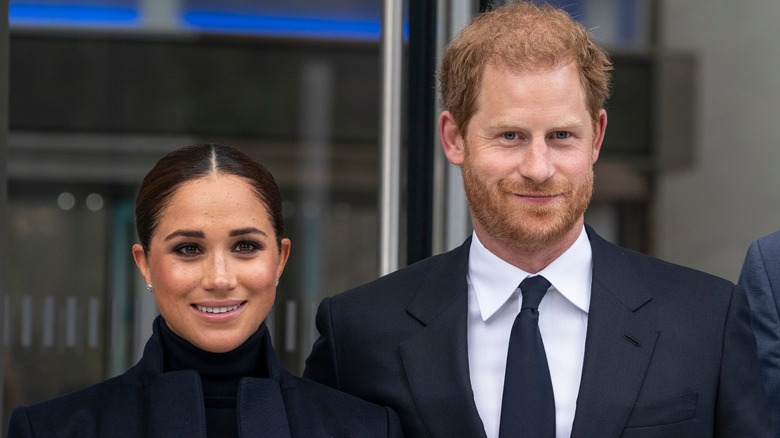 lev radin/Shutterstock
While we are still a few months away from uncovering all the juicy details of Prince Harry's memoir, that hasn't stopped fans from speculating what they are most interested in learning more about. When it comes to the royal family, there is never a shortage of drama. Based on The List's survey, 13% of voters are most excited to read more about Harry's childhood. It's been confirmed that he gives a raw retelling about the difficulties of growing up royal: a royal insider told Us Weekly that it was a "very rough" and "cathartic" process, and there are "no regrets".
Prince Harry's past may be full of tidbits that we are sure will captivate audiences, but many fans are also interested in his future – Harry's relationship with his wife, Meghan Markle, Duchess of Sussex (10%) and his journey into fatherhood (6%) were among the topics that voters expressed excitement to learn more about. With all Prince Harry, Duke of Sussex has experienced as a royal, we are looking forward to celebrating his growth and learning about all he has overcome when his memoir is released next January.