How To Nail The Underpainting Makeup Hack For A Natural Look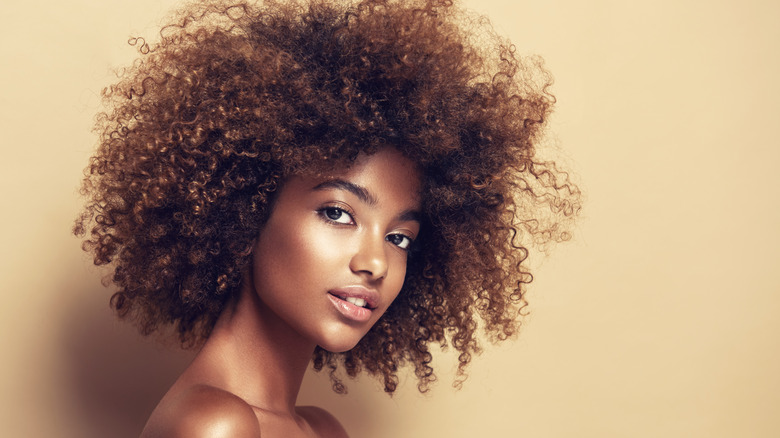 Sofia Zhuravetc/Shutterstock
We may receive a commission on purchases made from links.
Trying to achieve the no-makeup makeup look just to end up with a cakey finish is a disaster experienced by many. No matter how light you may try to be in application, after layering concealer on top of foundation, blush and contour on top of concealer, concealer once again to perfect, and then powder for oil control, you come out with a full beat on your face.
While a glam look never hurts, sometimes your mood or activity just calls for a no frills natural look. Thanks to TikTok, it's no longer hard to achieve. Although the method is by no means new, makeup artists on the app have once again reminded us of the underpainting technique. In a TikTok video by British makeup artist Katie Janes Hughes shared the hack which helped her to achieve a flawless natural look.
Underpainting involves applying your color products, blush, contour, etc., under foundation to achieve a more natural look. This type of application gives you a lit from within look, with the light layer of foundation on top, rather than below, looking like your skin, via Allure.
How to perfect the underpainting technique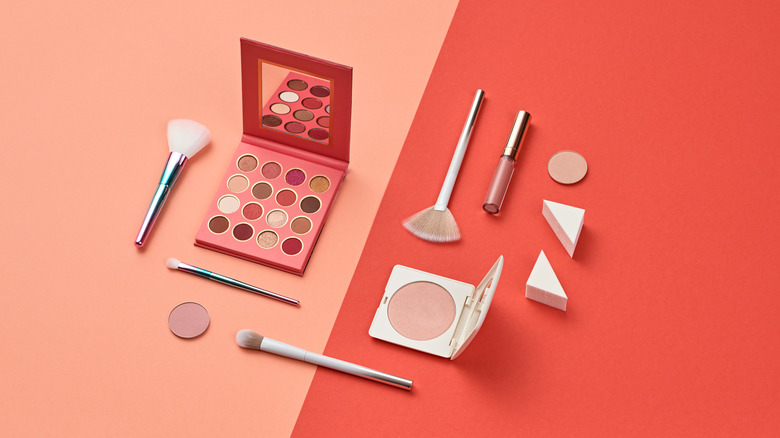 Indigo Photo Club/Shutterstock
Before you begin the look, prepping the skin with a moisturizer and a good primer will help your makeup to last. Without hydrated skin, no amount of highlighter will give you a proper glow. After prepping your skin, apply a bronzer to all the places the sun naturally hits, like the hollows of your cheek and hairline. Afterwards, put your blush onto the apples of your cheeks and wherever else you may apply it. Although it may look more natural to use a cream blush or bronzer, you can still achieve the look with a light-handed application of a powder version.
Using two separate brushes, gently blend the blush upwards. With your second brush, tap your contour into the skin to diffuse it. Once done with that, place your concealer in the places you wish to brighten or conceal, like your under your eyes, chin, and the sides of your nose. Use a lightweight and buildable concealer to control the amount of coverage on each part of the face, via Sephora.
If you still want a bit more coverage, add foundation. This time, use a beauty sponge to apply the product. While a brush allows for concentrated coverage, sponges are buildable and give a more airbrushed look. Dab the foundation gently over your face, as rubbing can disrupt the products you've already laid down. If you want a more noticeable highlight, apply after foundation. Finish with a setting spray, and you're good to go!