Holiday Hair Trends Are Getting Nostalgic This Season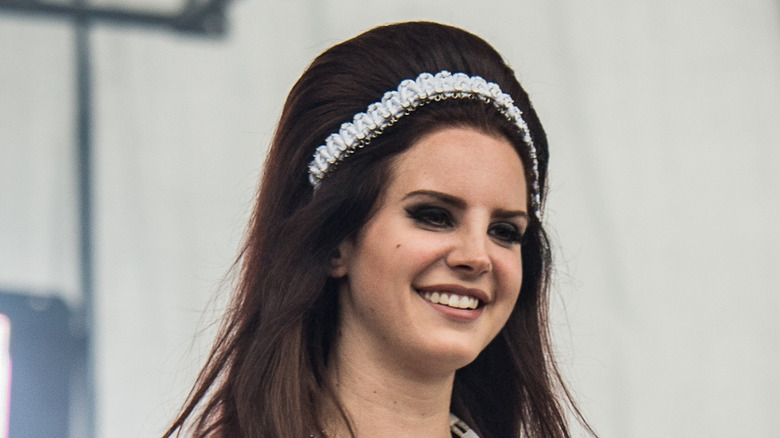 David Wolff - Patrick/Getty Images
Love it or hate it, the holiday season is almost here and with it comes the main trends of this year. From deciding which Christmas jumper to wear to planning a festive soiree, thinking about which hairstyle you'll go for during the season may be at the bottom of your list. However, this year's holiday hair trend is more nostalgic than ever, and we think that you'll want to try it out immediately. Inspired by the 1960s, this holiday hair trend is equal parts retro and timeless.
There's no doubt that the '60s are back. You may have taken note of recent '60s-inspired trends, from the thigh-skimming miniskirts (per Vogue) to the knee-high boots just like the ones Nancy Sinatra wore (via Glamour). Whether your style icon is Priscilla Presley or you just love the aesthetic of cat eye liner and long lashes, '60s hair is chic, sophisticated, and full of volume. It's the perfect hairstyle for the holiday season, especially when paired with a miniskirt and boots.
In just a few steps, you can achieve dreamy '60s hair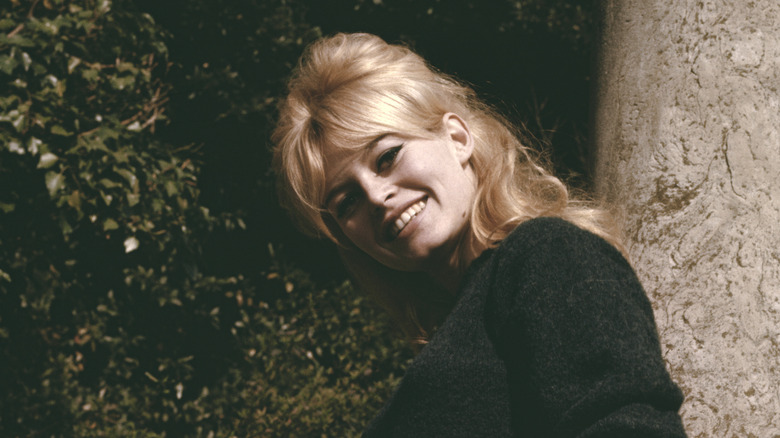 Fox Photos/Getty Images
The '60s have been back for a while now in the fashion world, with Vogue heralding flicked out ends as one of the hairstyles having a moment. The best thing about the look? You only need a pair of hair straighteners to achieve it. Decide whether to flick your hair up for a true swinging '60s look or tucked under for a more modern take. Straighten your hair in the direction you have chosen, finish with hairspray — and that's it!
If you're looking to recreate a look that's a bit more complicated, celeb hairstylist Sabrina Rowe Holdsworth dished to Byrdie about how to achieve '60s volume that will last all night long. Firstly, make sure your hair is prepped and ready to go, as prep is what makes the end product look so good. For styling purposes, Holdsworth recommends a volumizing mousse and a volumizing hair spray as well as a rat tail comb for later on. You'll need to work any product into your hair before you start to style and tease it, as the base you create is vital to the look.
How you tease your hair is up to you, so long as you retain volume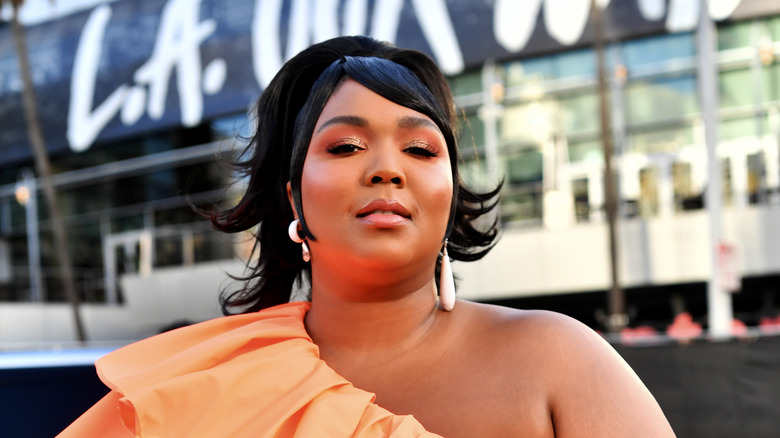 Emma Mcintyre/Getty Images
Per Byrdie, if your hair is wet, you'll want to blow dry it upside down on the "big hair" setting. Dry your hair completely, remaining upside-down to achieve maximum volume. Next is the main step — the teasing. Though it sounds intimidating, celeb stylist Sabrina Rowe Holdsworth warns that the process of creating stunning '60s hair "should be fun," so don't get too caught up in worrying about the end product. 
Different hair types need different teasing styles, so it's best to experiment a little before the big night. The tightest section of your hair should be the root, as this is where you want max height. Remember to pay attention to your ends, too. Holdsworth says that using a brush or curling iron will help you achieve your desired result. 
If at the end you feel your hair looks a little costume-y, take inspiration from Lizzo's 2019 American Music Awards style or Ariana Grande's '60s inspired look and add a modern twist with a side fringe or high ponytail instead of a total bouffant style (via Dazed).