The Lifetime Movie That Stars Taraji P. Henson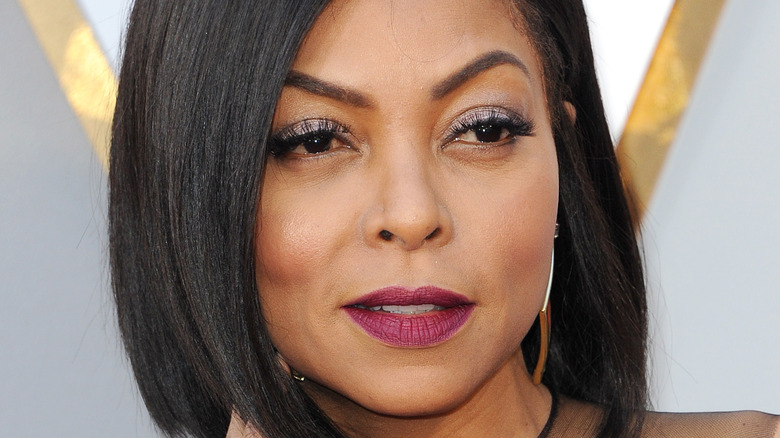 Tinseltown/Shutterstock
Lifetime movies are a guilty pleasure for a whole host of people all over the world. If the movie has enough drama in it to fill the entirety of "Love Island," it's going on our must-watch list. It's even more of a must-see if it stars any of our favorite celebrities, many of whom got their start on the channel (via People). Seeing well-known actors take on the most melodramatic, nail-biting tales is hugely entertaining. 
That brings us to Taraji P. Henson, the queen of versatility. The award-winning actor and business mogul has played some of the most easily identifiable, and beloved, characters in modern TV and cinema thereby securing her place among the Hollywood elite. She was an absolute stunner as Cookie, the wildcard of "Empire." And who could forget her role as the iconic mathematician Katherine Johnson, in "Hidden Figures?"
Henson's acting range is nothing short of incredible, and we love watching her work, no matter the project. But it may surprise you to learn she once appeared in a Lifetime movie.  
Taraji P. Henson appeared in a Lifetime movie about Tiffany Rubin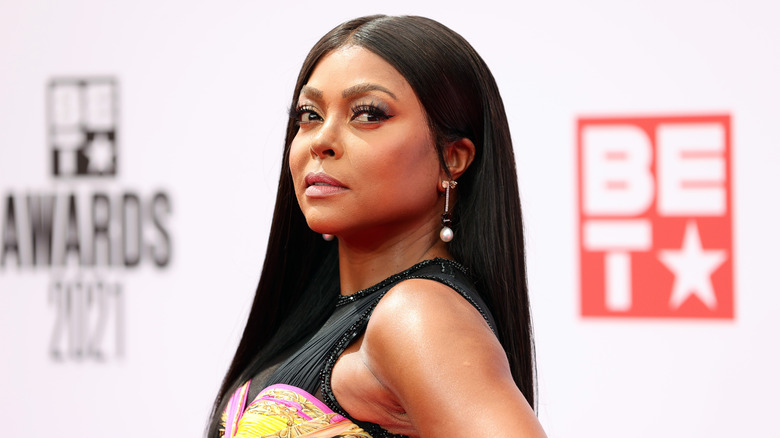 Rich Fury/Getty Images
In 2011, Taraji P. Henson took on the role of the inspiring titular character in the Lifetime movie "Taken from Me: The Tiffany Rubin Story." According to Redbook magazine, the movie is based on the life of the actual Tiffany Rubin, whose harrowing kidnapping story has all the makings of a Lifetime movie. No parent ever wants to hear the news that their child has gone missing, but that's exactly what happened to Rubin. 
In this chilling drama, she discovers that during a visit to his father's home in Brooklyn, her seven-year-old son Kobe Lee was abducted. In fact, her ex-boyfriend took their child and fled the country (via Lifetime.) Perhaps the craziest thing about the story is that Rubin may have never found out where her son was if it hadn't been for the wonders of social media. 
As NBC News notes, while the smart schoolteacher was able to hack into her ex's email account and find out he was headed to South Korea, it was an anonymous MySpace tip that alerted Rubin to the exact school her son was attending there.  
The actor was hugely inspired by the theme of a mother's love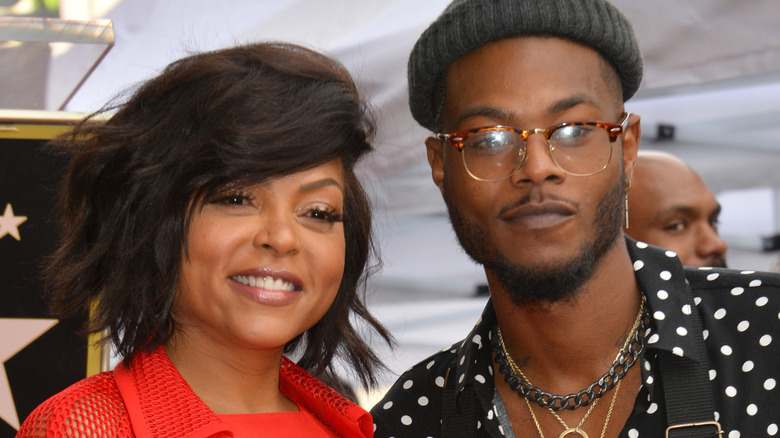 Featureflash Photo Agency/Shutterstock
The story of Tiffany Rubin and Kobe Lee shows the undying love a mother feels toward her child, and it was this very idea that attracted Taraji P. Henson to the leading role in "Taken from Me: The Tiffany Rubin Story." Henson's relationship with her son, Marcell Johnson, is incredibly strong. Over the years, the two have faced many different challenges together, not least the death of William LaMarr "Mark" Johnson, who was Henson's high school sweetheart and Marcell's father (via Good Morning America.)
In an interview with Danai Maraire of Attagirl TV, Henson praised Rubin for the dedication the single mother showed in getting her own son back. After playing her in the Lifetime movie, Henson admitted she was blown away by Rubin's unwavering courage despite the obstacles she faced along the way. The actor pointed out, "She could have gone to jail in Korea for trying to rescue her son because in Korea, the father had parental rights. She did not." Henson added, "She didn't become a victim. She became proactive."