The List Survey: What Is Your Favorite Lazy Hairstyle?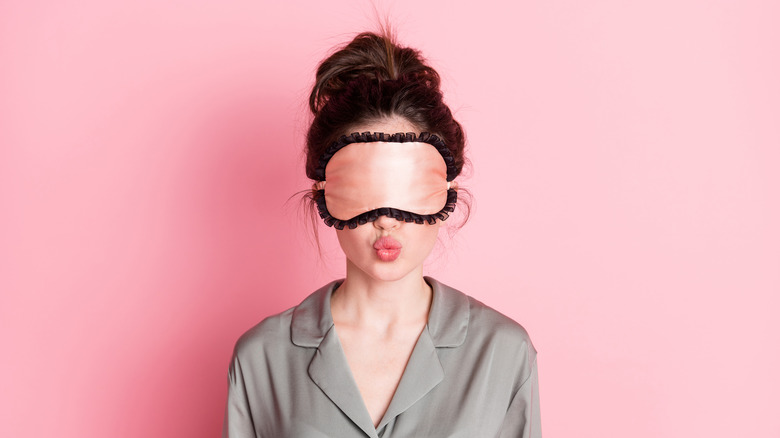 Roman Samborskyi/Shutterstock
Have you ever been so busy and overwhelmed that you don't know where to begin and instead decide to do none of it? Lazy days happen to the best of us, so ditch the guilt and let yourself rest. Sometimes, we just need to relax. Don't worry about conquering your laziness right away; if your body is telling you to slow down, you should probably listen. Enjoy the comfort of your bed knowing that tomorrow you will be rested and ready to tackle everything on your to-do list.
It's perfectly normal to feel lazy every now and then. When we're feeling low energy, the last thing we want to do is a full beauty and hair routine. Luckily, there are plenty of low-effort hairstyles that keep your hair out of sight and out of mind while you enjoy your lazy day in. To find out which quick and easy hairstyle reigns supreme, The List conducted a survey asking 587 people, "What is your favorite lazy hairstyle?"
Nearly 35% of voters agree this hairstyle is their go-to when they're feeling lazy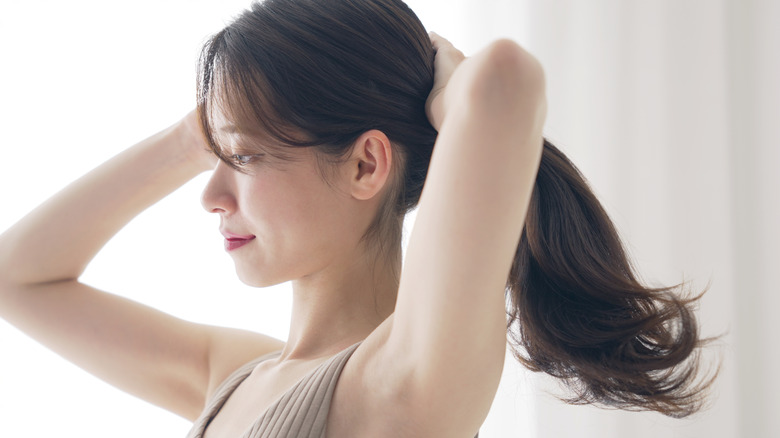 metamorworks/Shutterstock
According to The List's survey, the most popular lazy hairstyle with 34.58% of the vote is a ponytail. The classic updo takes virtually no time at all and allows you to go about your day without your hair tickling your neck and falling flat. (But beware of flyaways!) Whether you prefer a bouncing high pony or a long-hanging pony that you can tuck into your favorite hat, ponytails are a great lazy-day hairdo when you're not quite ready for wash day.
Ponytails are a great, low-maintenance hairdo, but try not to get into the habit of throwing your hair up every single day, as wearing a ponytail too often can be harmful to your hair and scalp. Hair care specialist Jenna Marie Schafer told Byrdie that wearing a ponytail every day in the same position puts stress on your hair follicles and can lead to breakage. If a tied updo is your daily go-to, there is a way to practice healthy ponytail habits. Well + Good recommends ribbon hair ties or scrunchies with loose fabric that doesn't put direct strain onto your hair like elastic hair ties do. And make sure that you take your hair down at the end of the day; you never want to sleep with your hair in a ponytail.
More hairstyles to try when you don't feel like trying that hard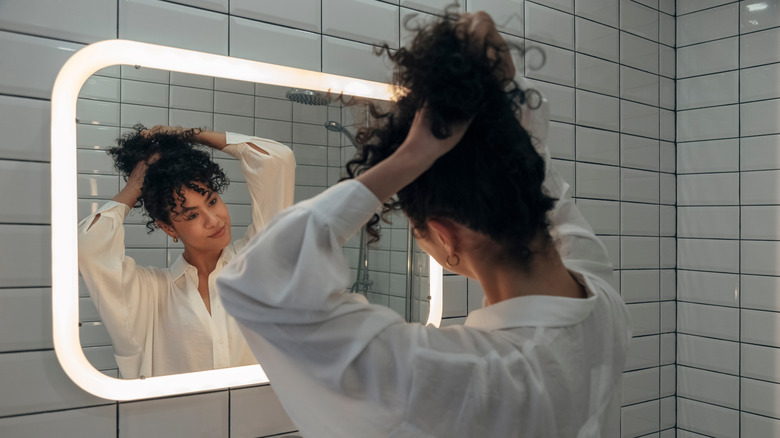 Daniel Hoz/Shutterstock
Claiming second place in The List's lazy hairstyle survey is the trendy messy bun. Roughly 26% of voters love the messy-on-purpose style. Whether you're cleaning the house, out for a run, or on hour six of your binge-watch session, a messy bun is the perfect do when you need your hair totally out of your way. If you love the look of a carefree bun but you still haven't mastered the technique, TikTok found a way to perfect the messy bun every time, even with short hair.
Over 13% of voters prefer the playful look of a braid. From french to fishtail, there are so many types of braids that can be dressed up or dressed down. Braids are the perfect easy look that still gives off, "I put effort into my look" vibes. Claw clip (11.75%) and half-up (10.22%) styles were also popular amongst voters who want their hair up and out of their way on their lazy days.
Sleek buns may have only received 4.6% of the vote, but the trendy slicked-back hairstyle is on the rise thanks to some fan-favorite celebrities. Kim Kardashian's stylist posted a photoset of Kim rocking a "chic ballerina bun" that practically glistened in the light, per Cosmopolitan. Bella Hadid showed off her sleek bun on Instagram, which she paired with a Versace dress at the Cannes Film Festival, proving even lazy hairstyles can be red carpet worthy.