Writer E. Jean Carroll Is Preparing To Sue Donald Trump For Alarming Alleged Crimes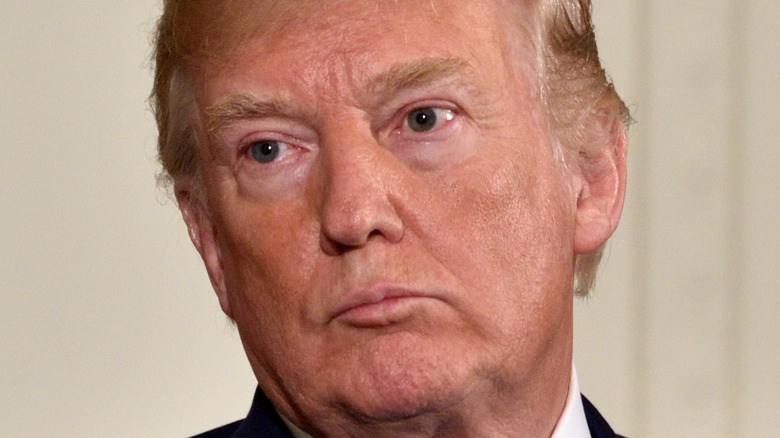 Evan El-Amin/Shutterstock
Content warning: This article contains mentions of sexual assault.
Former President Donald Trump, who recently announced that he will be running for president in 2024, has seen some major criticism recently (Via Fox News). Since his reelection bid announcement, Trump has lost some major supporters that once sung his praises, including multiple media outliers that previously favored his policies. His continued efforts to undermine and deny the election results back in 2020 — which resulted in a brutal attack on the Capitol building — was the last straw for many of his supporters, per Brookings. These events also led to a less-than-optimal midterm election for many politicians that supported Trump's rhetoric. But the former president's history of alleged illegal activity actually dates back decades.
According to ABC News, Trump has at least 18 allegations against him ranging from harassment to sexual assault. During his time as president, he was able to avoid many of these legal troubles; now that he is no longer in the White House, Trump is facing a wave of lawsuits, including one prominent case by writer and alleged Trump victim, E. Jean Carroll. While her previous defamation charge was dismissed, a new one will be filed on Thursday, November 24, that covers not only defamation but battery charges as well, per the New York Times.
The former president may not be able to easily shake off his legal troubles this time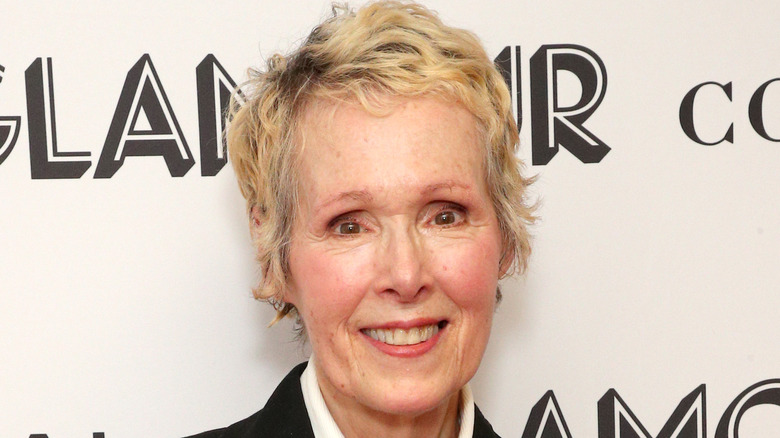 Astrid Stawiarz/Getty Images
Writer E. Jean Carroll published her story in The Cut in 2019. In the harrowing piece, she accused Donald Trump of violently attacking her and raping her back in 1991 while in a dressing room at Bergdorf Goodman. In her own words, Carroll wrote that Trump recognized her from TV and coaxed her into the dressing room to "advise" him on a gift purchase. He grabbed a piece of lingerie and told her to "go try this on." She recalls a physical struggle between the two of them inside the dressing room before Trump overpowered her. Carroll, inspired by the other women who shared their painful stories of assault against Trump, finally came forward after years of fear.
Carroll plans to file a lawsuit that covers the initial attack as well as Trump's very cruel comments towards her in response to her allegation. According to Reuters, Trump took to Truth Social to address the upcoming lawsuit, saying, "E. Jean Carroll is not telling the truth, is a woman who I had nothing to do with, didn't know, and would have no interest in knowing her if I ever had the chance." He called the lawsuit "legal nonsense" that "can only happen to 'Trump'!"
Despite his reelection bid, it looks like Trump's legal troubles in both civil and criminal court won't be going away any time soon.