The Workout Routine Blake Lively Swears By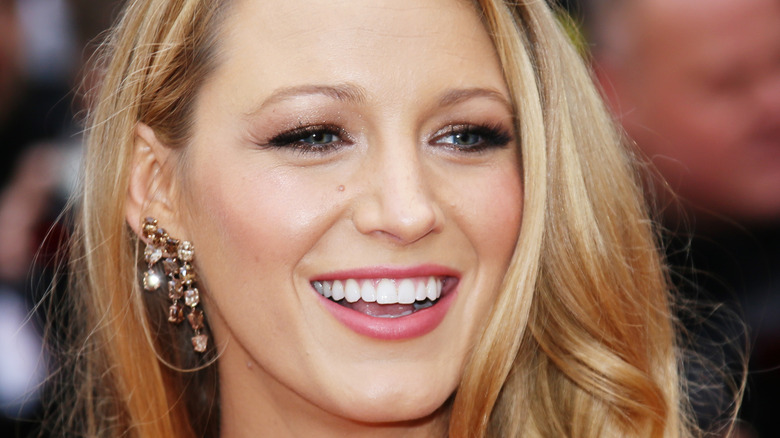 Denis Makarenko/Shutterstock
Nobody needs a celebrity endorsement to try a workout, but it can definitely be a motivating factor, especially when that celebrity is the queen of "Gossip Girl" herself, Blake Lively. AskMen.com considered her the most desirable woman in the world in 2011, according to The Independent, and Lively is just as desirable today. In fact, she memorably donned a bikini for 2016's "The Shallows" just eight months after giving birth, per the Herald Sun. The actor likely left millions of women wondering how she stays so fit. 
Yes, Lively has a personal trainer, as many celebrities do, but you don't need one to mimic the workout routine she swears by. Happily, part of the "Gossip Girl" star's routine involves equipment that you can find at most gyms, while some of the other exercises can be done at home with just your body weight. By utilizing Lively's routine, combined with a healthy diet, you could get a total-body, low-impact workout that will get your heart rate going and help you tone up while having fun at the same time. 
The actor's workout routine can be easily replicated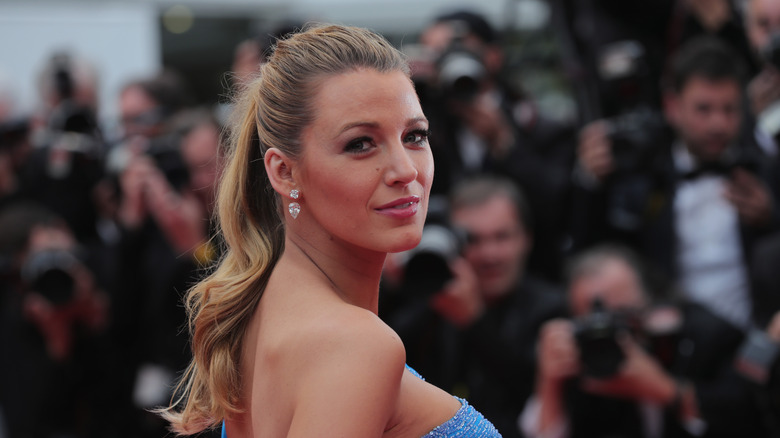 Neilson Barnard/Getty Images
According to Marie Claire, one of Blake Lively's workout routines consists of a combination of reverse lunges, one-legged deadlifts, push-ups, kettlebell swings, and rows, which is then repeated three to four times. The lunges and deadlifts primarily work the lower body, the push-ups work the upper body, and the rowing and kettlebell swings work both. Most of these exercises can be done at home (unless you own a rowing machine of course). All you need are weights and a kettlebell.
Not sure how to do all the floor workouts? PureGym provides a brief video demonstration of reverse lunges (via YouTube), while Squat University offers a tutorial for single-leg deadlifts (via YouTube). Next are the push-ups. Many of us learn how to do these in elementary school, but some people have also been doing them incorrectly since then. 
If you're not sure whether you're doing them right, refer to The New York Times' push-up demonstration. Kettlebell swings are pretty self-explanatory, but Well+Good's video is handy if you'd like to double-check your form (via YouTube). And last is rowing, which is a total body workout all by itself, as Women's Health magazine notes. Healthline lists five machines under $600. Otherwise, your other option is to row at a gym. 
Blake Lively's trainer confirmed it's all about consistency
Blake Lively's long-time trainer Don Saladino told E! News that one of the keys to the actor's success is consistency, pure and simple. He also stated that virtually any non-celebrity can adapt her workout routine, just as easily as she can. "I think the thing with Blake now is that she's understanding the importance of trying to be consistent," he said. "She's no different than any other person you know, she's a mother right? ... Just because she's a celebrity doesn't mean that her tissue or muscle or bones are any different. She's a human being."
Speaking of which, one writer worked out like Lively for a week and described her routine as "something almost anyone can do" in an article for Insider. She also confirmed the "Gossip Girl" star's training regimen is "all-inclusive, realistic, and challenging." Although Lively has a personal trainer to help her stay on track and complete her workouts, almost anyone can follow the same routine, regardless of their fitness level. You just need to be consistent and eat a healthy, balanced diet alongside it (via Harper's Bazaar).