How Lifetime's 12 Days Of Christmas Eve Helped Repair Kelsey Grammer's Relationship With His Daughter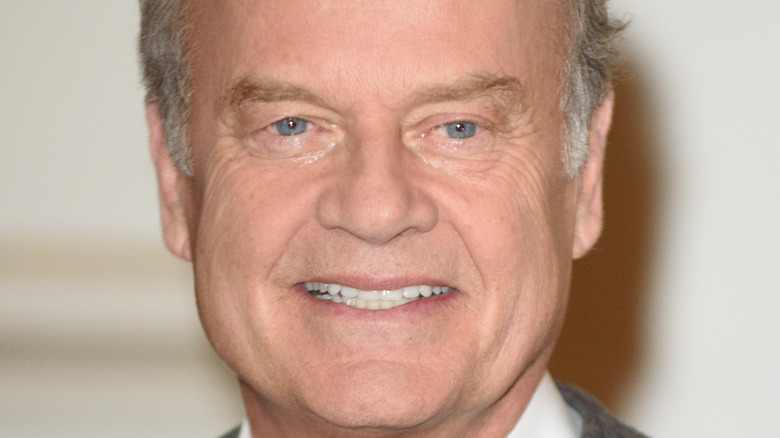 Featureflash Photo Agency/Shutterstock
Celebrities may seem more glamorous than the average human being, but this doesn't make them exempt from experiencing common interpersonal issues, like a complicated relationship with a parent. According to People, Jon Voight and Angelina Jolie are just one example. The magazine reports that this famous father-daughter duo endured a seven-year rift that they only started to repair in 2010. 
Sometimes the solution is simply for a celebrity parent to work alongside their famous offspring. Eugene and Dan Levy made it work for six seasons on "Schitt's Creek," and Andie MacDowell and Margaret Qualley brought viewers to tears on Netflix's limited series "Maid," to name just a couple (via People). Elsewhere, the film "Sam & Kate" paired Dustin Hoffman and Sissy Spacek with their children Jake Hoffman and Schuyler Fisk. 
Jake exclusively told The List that acting with his father "was overall one of the most special experiences I've ever had." Working with a celebrity parent may therefore be a positive, and even healing experience. In fact, appearing in "12 Days of Christmas Eve" was exactly that for Kelsey Grammer and his daughter, Spencer Grammer.
Warning: Spoilers for Lifetime's "12 Days of Christmas Eve" ahead. 
The film helped the father-daughter duo heal their relationship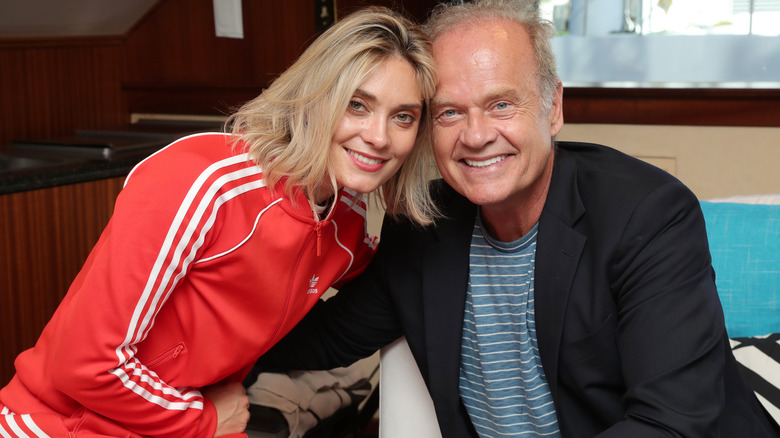 Rich Polk/Getty Images
Kelsey Grammer stars alongside his daughter Spencer Grammer in the Lifetime holiday movie, "12 Days of Christmas Eve." The film follows workaholic corporate tycoon Brian Conway, played by Kelsey, as he must repeat Christmas Eve over and over until he gets it right. Brian only has 12 chances to find the true meaning of Christmas — or he'll never see Christmas Day (via Deadline).
His estranged daughter, Michelle, played by Spencer, holds the key to changing Brian's life for the better. The up-and-coming actor told KTLA that her father developed the movie with his own production company and then got the idea to cast her in this role alongside him. Spencer exclusively told The List that acting with her father "was such a pleasure." However, Kelsey wasn't sure his daughter would commit to the movie. 
He admitted in an interview with People that their relationship blows "hot and cold like all fathers and daughters do." Considering the movie follows a father and daughter with an up-and-down history, the characters fit their real-life experiences too. This is one reason why Spencer connected with hers so well. Both actors saw making "12 Days of Christmas Eve" as a "healing" experience. Spencer even jokingly thanked Lifetime "for the therapy!" 
Kelsey Grammer has improved his relationships with all of his children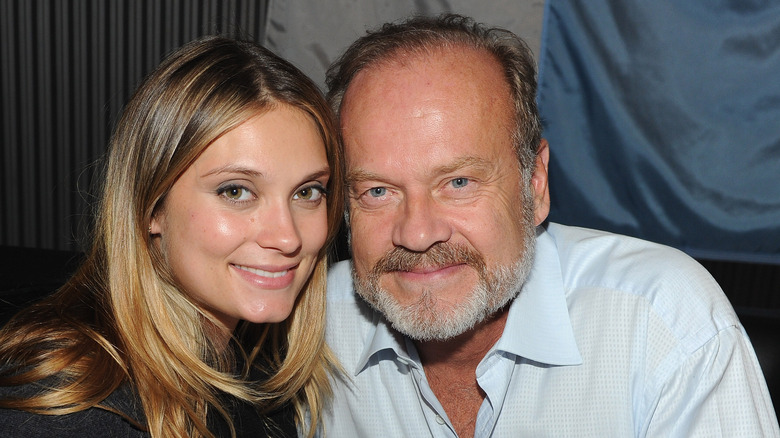 Michael Buckner/Getty Images
Kelsey Grammer has seven children in total. And he reassured People that he's currently in a good place with each of them. The "Frasier" star confirmed they play a crucial role in his life, and they are also a consistent source of excitement and happiness for him. Kelsey loves spending time with his children, noting that their relationship "has never been better." 
Quality time may come in the form of more projects with his brood, too. Spencer and Kelsey even mentioned a possible "12 Days of Christmas Eve" sequel during their chat with People, which would follow Michelle on a similar journey. Spencer isn't his only actor daughter, meanwhile. Greer Grammer is also a performer, having appeared in the likes of "Awkward" and "The Middle," among others. 
Kelsey told People that he encouraged his kids to pursue their acting dreams, although he acknowledged that having someone else in the business can be a "mixed blessing." However, the TV icon also advised his children to use any advantages at their disposal, even though hard work is what matters most at the end of the day. We may see him team up again with Spencer or Greer, or even both, in future projects.
Catch "12 Days of Christmas Eve" when it premieres on Lifetime tonight at 8:00 pm EST.