Why You May Not Be Able To Find This Common OTC Remedy If Your Child Gets The Flu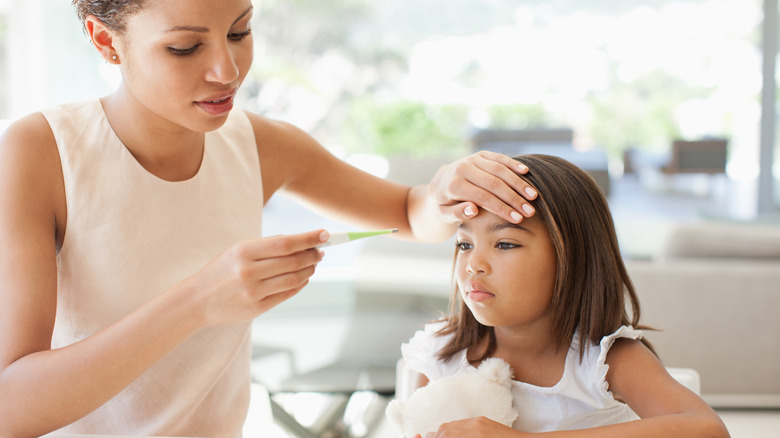 Paul Bradbury/Getty Images
There could be a children's Tylenol shortage in the U.S.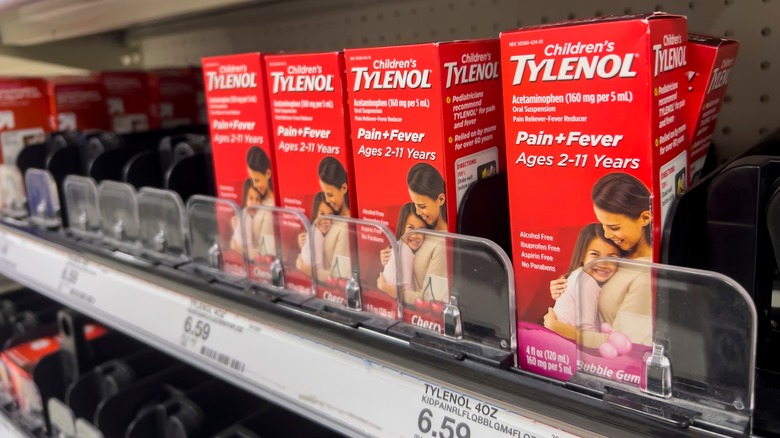 Colleen Michaels/Shutterstock
Now New York, New Jersey, Florida, and Michigan are experiencing shortages of Children's Tylenol (via Washington Times). Pharmacist Don Arthur, who owns a pharmacy in Buffalo, NY says his store isn't the only one to experience empty shelves where Children's Tylenol used to be, per the Daily Mail. "We're having a difficult time getting it," Arthur explained. "Every day we check what we have on these two shelves and we take a look at what's available from the manufacturer and our distributors and we buy what we can."
Despite news circulating about the shortage, the makers of Children's Tylenol, Johnson & Johnson, released a statement stating otherwise (via Yahoo! Finance). "We are not experiencing shortages of Children's Tylenol in the United States," the statement read. "There is increased consumer-driven demand for our children's pain reliever products in Canada, and we're taking all possible measures to ensure product availability."