The Holiday Stocking's Nadine Ellis, BJ Britt, And Tamala Jones Talk Representation - Exclusive Interview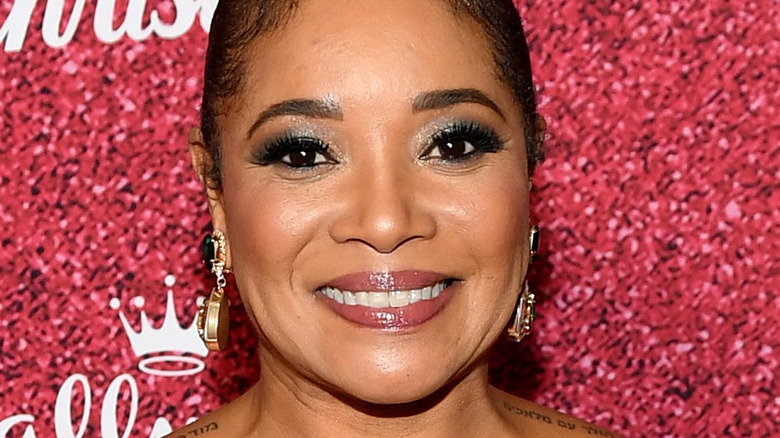 Noam Galai/Getty Images
Hallmark Christmas movies are enjoyed by millions of people worldwide — and that ever-expanding fan base is getting represented on-screen now more than ever. The network is making great strides to create more inclusive content, including under its new Mahogany banner. The section of Hallmark Movies & Mysteries shares its name with Hallmark's Mahogany greeting card line, and both are committed to featuring Black culture and voices. 
Nadine Ellis, B.J. Britt, and Tamala Jones star in the first Christmas movie under the umbrella, titled "The Holiday Stocking." Britt plays a newly minted angel who gets to tackle his unfinished business by reconnecting his sisters (Jones and Ellis) through a charitable family tradition. 
The List spoke to Ellis, Britt, and Jones during an exclusive interview in which the trio discussed the most significant differences between their major movie and TV roles and Christmas films like "The Holiday Stocking." They also touched on working with "Forrest Gump" actor Mykelti Williamson and the importance of representation and Hallmark's Mahogany brand.
The joys of Christmas movies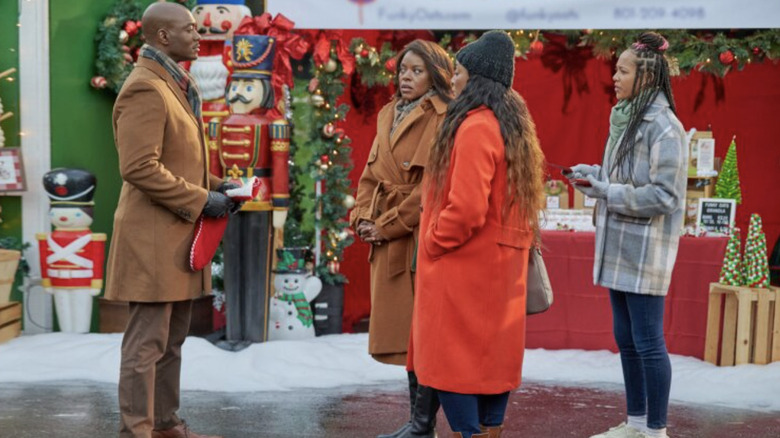 Hallmark
You've all been in some huge projects, with Nadine's role[s] in "Hairspray," "13 Going on 30," and "Iron Man"; B.J.'s "Agents of S.H.I.E.L.D."; and Tamala's role in "Castle." What are some of the biggest differences between those kinds of projects and projects like "The Holiday Stocking," and what draws you to these fun Christmas films?
Nadine Ellis: For "The Holiday Stocking," in particular for us, it was the family connection.
B.J. Britt: Yeah.
Ellis: It felt cozy and sweet and holiday-ey.
Britt: That is a word, holiday-ey. It's a word.
Ellis: It is. I just made it up.
That's probably the main difference because a lot of the other projects are definitely right down the middle, real life, going through it. Not that "The Holiday Stocking" wasn't, but it definitely layers on a feeling of Christmas. But when you have a family that has somehow found themselves away from each other, fallen away from each other, and you're able to repair that, there's something so special about that because regret can be one of the worst feelings. If you look back at something, you're like, "Why didn't I do it differently?" We hope that people will watch this and maybe do it differently.
Britt: Yeah.
Tamala Jones: Yeah.
Mykelti Williamson sensed the synergy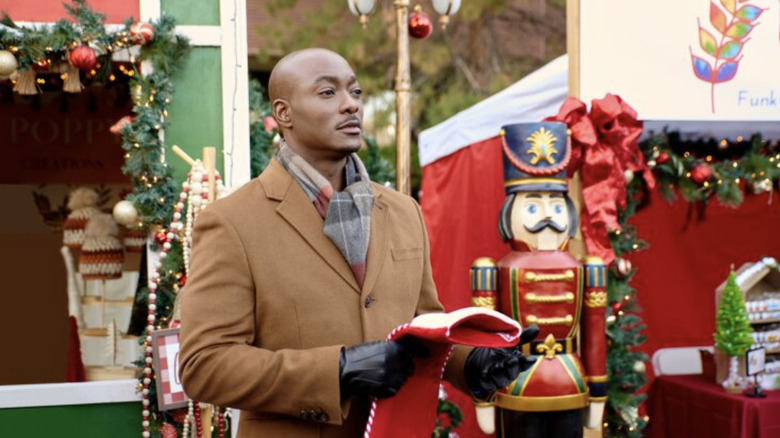 Hallmark
What has it been like working with Mykelti Williamson on "The Holiday Stocking," and what are some of your favorite moments on set?
Jones: Every moment with him. Every moment on set.
Britt: Yeah. You can't really pick one.
Ellis: He's Bubba.
Britt: Yeah.
Ellis: And much more than that as well. He's such an iconic actor.
Jones: I have to say this. I've worked with him before, and it had been a while, and when he came down, we were all excited because I hadn't seen him in a long time. The one thing that he said — which I knew was true because he doesn't sugarcoat, he is a very serious actor, and he feels and tells the truth — he said that the synergy between us three was insane. He felt the scene that we were shooting when he walked on set, and he was like, "You guys. I mean ... " He was shaking his head, like, "Yeah, this is it." 
So at that moment, I had already felt what he was saying yes to, but it was confirmation. It was definitely confirmation [of] that. I really enjoy working with him, [and] I really enjoy his presence here with us on this film.
Kicking off Hallmark Mahogany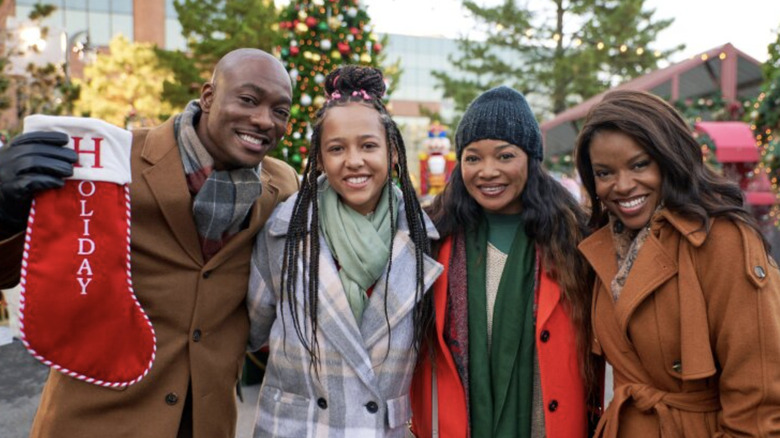 Hallmark
There's a great representation aspect to this movie. What has that been like for you to be able to spearhead that kind of change in Hollywood?
Jones: It's been great, and I really appreciate Hallmark for not just diversifying Hallmark but giving us our own section where we can create movies that actually are us, that show who we are as a people — brown, African American, whatever. I think it was a very courageous thing that they did, and I am very honored to be a part of their very first Christmas movie. It's great.
Ellis: Yeah. It's magic, for sure.
Jones: It is.
Ellis: To know that there's going to be families out there who can watch films that include people who look like them, authentic voices in front of and behind the camera — it's really special.
Jones: Yeah.
Britt: They [said] it all. I'm going to piggyback on what they [said]. It's truly an honor, seriously, to be able to tell an authentic and a real story. And to be the first of anything is amazing, but to be [in] the first Christmas movie of Hallmark Mahogany is truly an honor.
"The Holiday Stocking" premieres Saturday, December 3 at 10 p.m. ET/9 p.m. CT.
This interview has been edited for clarity.