Indiana's AG Pushes For Punishment Of Doctor Who Performed 10 Year Old's Abortion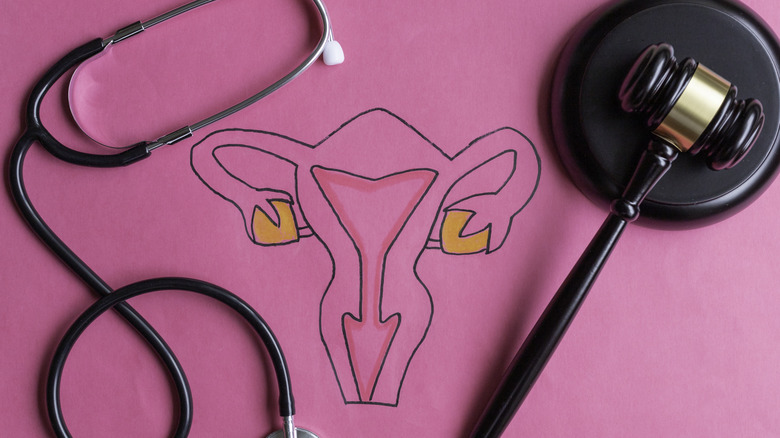 Laura Rosina/Getty Images
Todd Rodikta, Indiana's Attorney General, is determined to punish Dr. Caitlin Bernard for providing an abortion to a 10-year-old rape victim. The fight started back in July, Forbes reports, when Bernard spoke to the Indianapolis Star about the impacts being felt in the state by Ohio's strict abortion ban since, at the time, abortion was still legal in Indiana.
If you're just hearing about this case, we'll catch you up. After the Dobbs v. Jackson Health Organization decision came down in June, many states immediately blocked or restricted abortion including Ohio, where abortion was banned after six weeks without exception. As a result, a 10-year-old rape victim who the Indianapolis Star reports was "six weeks and three days" into a pregnancy had to be taken to nearby Indiana in order to have the procedure.
At the time, there was a lot of skepticism over a story that sounded too perfect to be true. In a Fox News segment, Rodikta vowed to investigate and prosecute Bernard for multiple alleged crimes, including covering up the rape of a child and breaking patient confidentialy, per the Associated Press. However, the Associated Press also reports multiple sources have independently verified Bernard's story, including Politico, who obtained documents proving Bernard did report the rape.
The Indiana AG renewed efforts to try to punish Bernard this week, filing a complaint this week with the Indiana medical board. According to Jezebel, he is once again claiming that Bernard broke patient confidentiality.
Indiana AG claims doctor broke patient confidentiality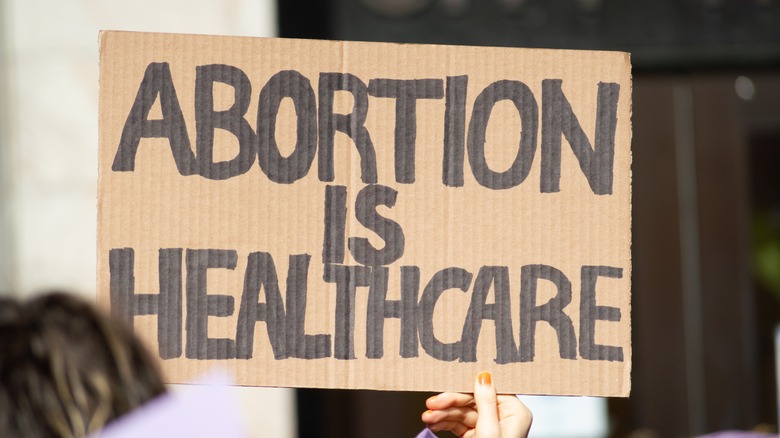 Traci Hahn/Shutterstock
In his complaint against Dr. Caitlin Bernard, Indiana Attorney General Todd Rodikta asked the state's medical licensing board to "impose appropriate disciplinary action" for violating "the law, her patient's trust, and the standards for the medical profession when she disclosed her patient's abuse, medical issues, and medical treatment to a reporter at an abortion rights rally to further her politcal agenda" (via Associated Press).
The complaint, the Associated Press reports, comes on the heels of the Deputy Attorney General Caryn Nieman-Szyper questioning Bernard during a hearing last week that's part of the lawsuit Bernard filed against Rodikta to stop him from accessing patient medical records.
Rodikta made the request for private medical records of patients after consumer complaints against Bernard began coming in from people not necessarily even Indiana state residents. According to Politco, the lawsuit claims "no reasonable prosecutor could determine [the complaints] have merit." In a press conference after last week's hearing, attorney Kathleen DeLaney told the Associated Press the complaints were based on things people "saw on television or heard about on social media," adding that the complaints came from people who "had never met Dr. Bernard" and "had never gotten medical care from Dr. Bernard."
The Associated Press adds that during the hearing, Nieman-Szyper told Bernard these investigations wouldn't be happening if she hadn't talked to a reporter "to advance her own advocacy of abortion rights."
Indiana doctor still facing backlash from state AG for performing abortion on 10 year old rape victim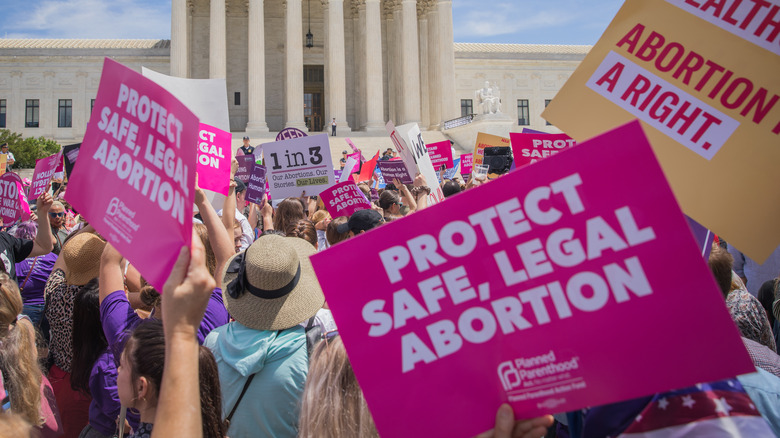 Wild 2 Free/Shutterstock
When Dr. Caitlin Bernard was asked by Indiana's Deputy Attorney General Caryn Nieman-Szyper whether she has broken patient confidentiality, Jezebel reports Bernard repeated that she disclosed no identifying information for her patient. "I did say that the patient had been raped. That is how a 10-year old becomes pregnant," she testified.
Yet, Indiana Attorney General Todd Rokita's latest complaint makes the accusation that she did disclose confidential patient information as well as once again claiming Bernard failed to report child abuse, per Forbes. This claim has already been disproven, however. Forbes adds that Rokita has even testified in court to the fact Bernard had properly reported the rape. In a statement, the Attorney General's office said it was their "duty to ensure that doctors meet the standard of care" — a standard Rokita believes Bernard failed to meet.
If Rokita's complaint is successful, Forbes explains Bernard faces anything from a fine from having her medical license revoked.
Bernard's attorney, Kathleen DeLaney, refers to the AG's latest complaint as a "last-ditch effort to intimidate Dr. Bernard and other providers of abortion care," per Jezebel. DeLaney added that while disappointed, she and Bernard weren't "surprised, given Mr.Rokita's consistent efforts to use his office to seek to punish those with whom he disagrees at the expense of Indiana taxpayers."