Days Of Our Lives Fans Are Divided Over Nicole's Role In Jada's Abortion Decision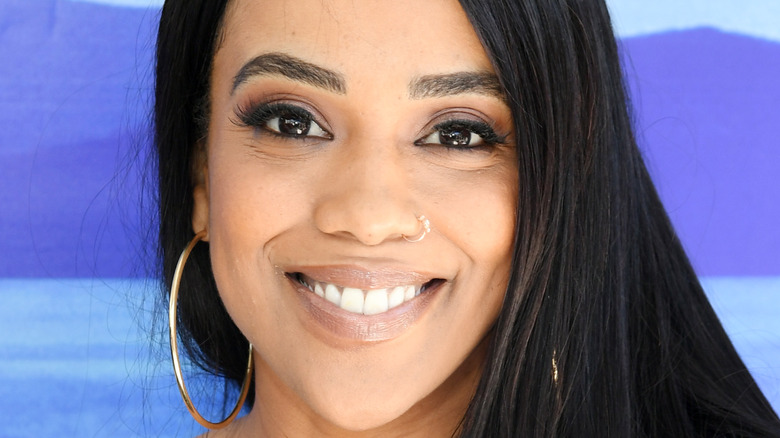 Jc Olivera/Getty Images
Since "Days of Our Lives" moved to Peacock, the soap opera hasn't held back on bold and controversial storylines. While fans were originally torn over the soap's jump to streaming, longtime watchers can't help but become fully invested in the latest events. Nicknamed "DOOL" by its devoted viewers, the writers are masters at writing a good love triangle, which is why the drama that has ensued between Eric Brady (Greg Vaughan), Jada Hunter (Elia Cantu), and Nicole Walker (Arianne Zucker).
Eric and Nicole have had a very convoluted relationship history since they first laid eyes on each other, yet their chemistry makes it so easy to root for them. But the latest controversial storyline might change how fans view the super couple's relationship (and potential reunion) forever. After Eric and Nicole's divorce, he grew closer to the newest detective in town, Jada. As Eric and Jada grew closer, it became harder for Nicole to ignore her lingering feelings for Eric. 
This all came to a head when Jada revealed that she was pregnant with Eric's baby and was deciding whether or not she should have an abortion, per Soaps.com. As Jada weighed her choices, Nicole inserted herself into Jada's personal turmoil and shockingly tried to convince her to get an abortion, Soap Central reported, and the aftermath of this scene left some fans completely blind-sighted and uneasy.
Fans are rallying behind Jada, and questioning Eric and Nicole's future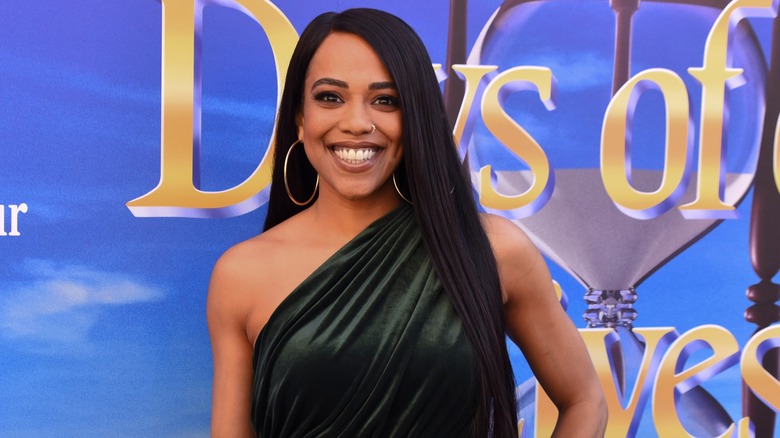 Michael Mattes/Shutterstock
Fans were completely split over the latest twist in the Eric-Jade-Nicole love triangle. While Jada made it clear to Kate that she made the right choice, her admission that her talk with Nicole might have influenced her decision to get an abortion had many showing support for her online, per Celeb Dirty Laundry. 
In one tweet, a viewer pointed out how the race of both characters comes into play and condemned the focus on Nicole's feelings instead of Jada's well-being. In another tweet, a fan stressed that Jada's agency was the number one priority, writing, "So many trash takes on the #days hashtag about this Jada story. Jada has the right to do whatever she wants with her body. And Nicole was WRONG for getting all up in Jada's business. I cannot believe y'all are defending Nicole's actions."
Some viewers were empathetic to Nicole, but admitted her motives were wrong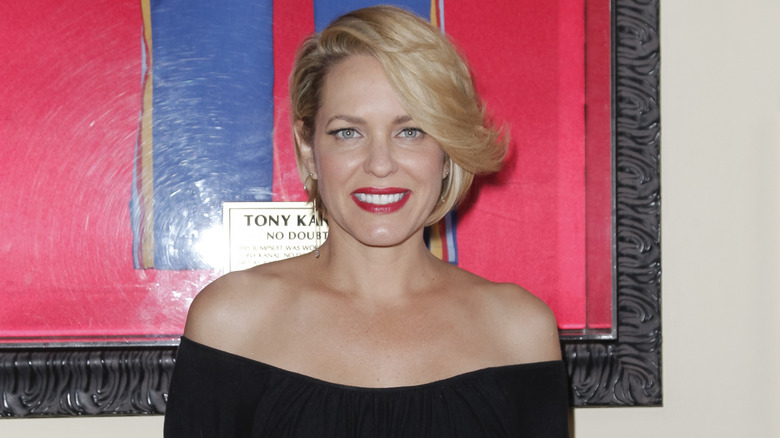 Tibrina Hobson/Getty Images
Not everyone was against Nicole's conversation with Jada. One fan tweeted in support of Nicole's advice to Jada about being a single mother, but readily admitted that the reasons behind it weren't altruistic, writing, "Nicole wasn't wrong for what she said to Jada. Her motives were wrong — but everything she said was on point. Nicole made her realize it's not going to be easy being a single mom. For a while, she will struggle to find balance."
Meanwhile, another fan adamantly tweeted that Nicole played zero role in Jada's abortion decision, writing, "Nicole didn't make Jada do s***." Given the soap opera's history of fakeouts and taking a storyline in an unexpected direction, it's no surprise that there are even a few viewers who are convinced that Jada might still be pregnant.
However, the question stands as to whether Eric and Nicole can come back from this.