The Time Hope Thought She Killed Thomas With A Vat Of Acid On The Bold And The Beautiful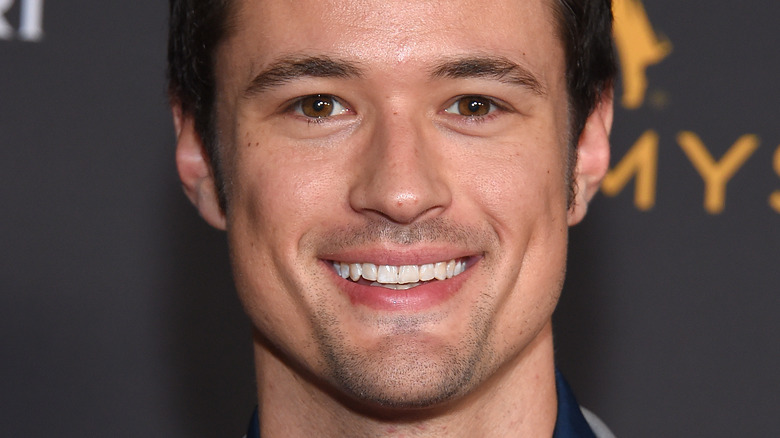 DFree/Shutterstock
Thomas Forrester (Matthew Atkinson) and Hope Logan (Annika Noelle) have had a convoluted relationship on "The Bold and the Beautiful." Thomas' parents were Ridge Forrester (then Ron Moss) and Taylor Hayes (then Hunter Tylo), and for a short time, Ridge's brother, Thorne Forrester (then Winsor Harmon), claimed he was the father. Through the years, Thomas got into plenty of trouble, from lying that he slept with Brooke Logan (Katherine Kelly Lang) to pushing Rick Forrester (Jacob Young) out of a window, — not to mention being pushed off a cliff himself! An affair with Caroline Spencer (Linsey Godfrey) when she was married to Ridge produced a baby named Douglas. Soon after, Caroline broke up with Ridge and moved away with Thomas and Douglas.
Thomas returned with Douglas after Caroline died from a blood clot, and Hope became enamored with the child. Hope and Thomas had previously had an on-again-off-again relationship, and Thomas saw this as an opportunity to not only provide a mother figure for Douglas but also to have Hope back as his love interest, per Soaps in Depth. Thomas used Douglas to present an engagement ring to Hope, trying to get her to marry him. She did, but when it was revealed that Thomas knew all along that a baby that she previously thought died while she passed out during childbirth years earlier was alive and well, she was done with Thomas.
However, Thomas was still infatuated with Hope. It soon became clear he'd go to great lengths to get her back.
Thomas' actions became scarier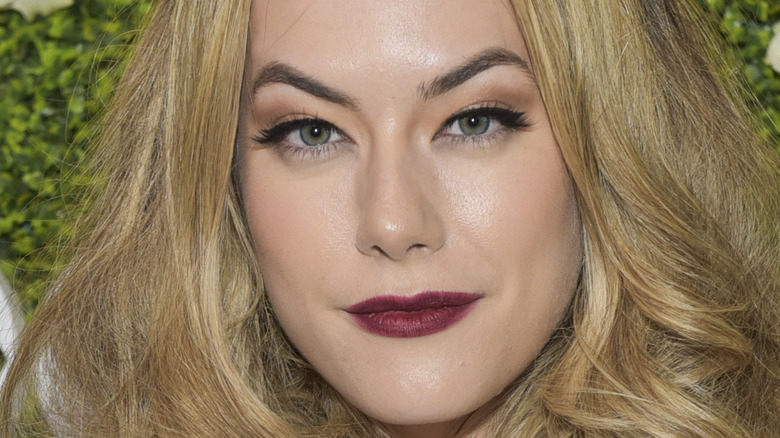 Rodin Eckenroth/Getty Images
On "The Bold and the Beautiful," Thomas continued with his obsession with Hope Logan. Hope herself was smitten with Thomas' son Douglas, and fearing his unstable nature was a threat to the well-being of the child, Hope pretended to play into his hands, insinuating that they could become a family unit. She convinced Thomas to sign papers that would allow both of them to have shared custody. The two were at his family's fashion company, Forrester Creations, when Thomas signed the papers, and Hope wanted to go and tell Douglas right away. Thomas didn't want her to leave, opting to celebrate first.
Hope realized that Douglas was hidden somewhere on the property and ran off to find him in a panic. Thomas chased her, and they found themselves in the back room of the business. Hope saw danger everywhere, and she was right to be scared. Thomas cornered her on a platform overlooking a vat of hydrofluoric acid which was used for cleaning the design company's machines. Hope secretly didn't want shared custody of Douglas, she wanted sole custody — and nothing to do with Thomas. Not thinking about anything but having Hope to himself, Thomas moved in and tried to kiss her. She struggled against him, pushing back and accidentally knocking him over the platform's railing into the container of acid.
In the blink of an eye, Thomas appeared to be dead.
Hope thought she'd killed Thomas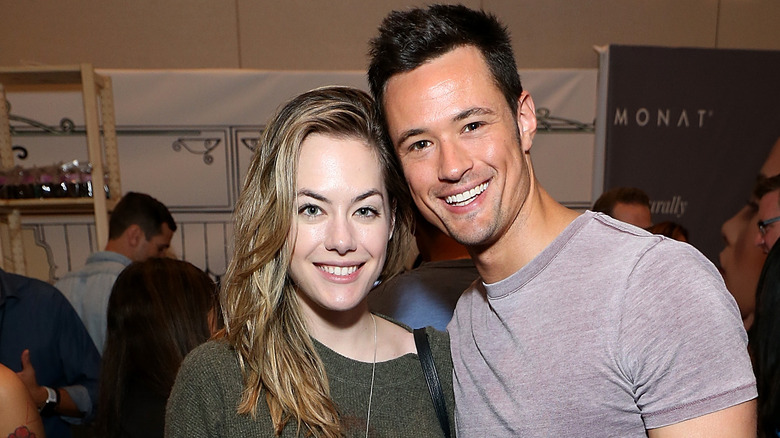 Phillip Faraone/Getty Images
Days after Thomas had fallen into a vat of hydrofluoric acid, his family and co-workers wondered where he was. His father, Ridge, went to confront Hope about it, knowing that she and Thomas were in a heated custody battle over Douglas. Hope confessed that she thought Thomas was dead, but despite Ridge's interrogation, she kept things vague, secretly worried that she'd ruined any chance of being a mother to the boy.
Eventually, Thomas showed up at the despondent Hope's place. He apologized for his actions and stated that he didn't remember much after he fell. When Hope asked about the acid, he explained that the tank had been drained and it was full of cleaning chemicals. Hope felt bad for everything, including telling a select few that he was dead. Thomas, in turn, apologized for hiding for several days, making her believe he was dead. He professed his love for her and explained that even a good person such as herself could keep a terrible secret, such as having "killed" him. He asserted that he just wanted to have a family with her and Douglas.
Fans of the couple will remember the storyline vividly, as it led many to choose between joining Team Hope or Team Thomas. What will happen next with the pair is anyone's guess.