Fans Have Crowned A Winner Of Meghan And Harry's New Documentary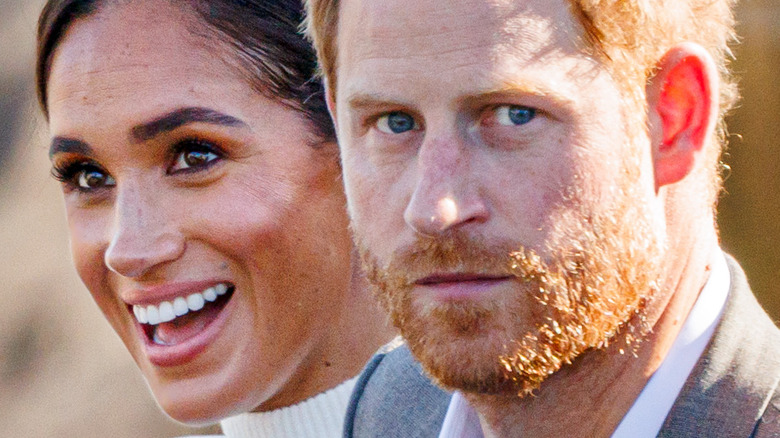 Patrick Van Katwijk/Getty Images
After months of waiting, Meghan Markle and Prince Harry's self-titled Netflix docuseries is finally here — and fans already have a favorite!
News that the Sussex's would be releasing a docuseries first broke earlier this year, but to say that there have been ups and downs since then would be an understatement. For starters, back in May, sources told The Sun that Netflix cameras would not be allowed anywhere near the late queen's platinum jubilee — and that officials were on alert to shut anything down if they tried. Then came controversy surrounding "The Crown," with Deadline reporting that Netflix wanted to avoid any drama after an ex-Prime Minister voiced his outrage over a storyline that suggested King Charles III once plotted to usurp his mother's throne. On top of all that, in October, Netflix insiders told Page Six, "A lot in the show contradicted what Harry has written [in his memoir]."
Despite all the hiccups, "Harry & Meghan" has finally arrived, giving viewers an insight into the couple's lives. However, it looks like the two might not be the stars of their own show, at least according to those speaking about it on social media. Many have voiced support for the one person who has remained silent throughout the Sussex's ups and downs: Meghan's mother, Doria Ragland. 
Fans can't believe Doria is finally speaking out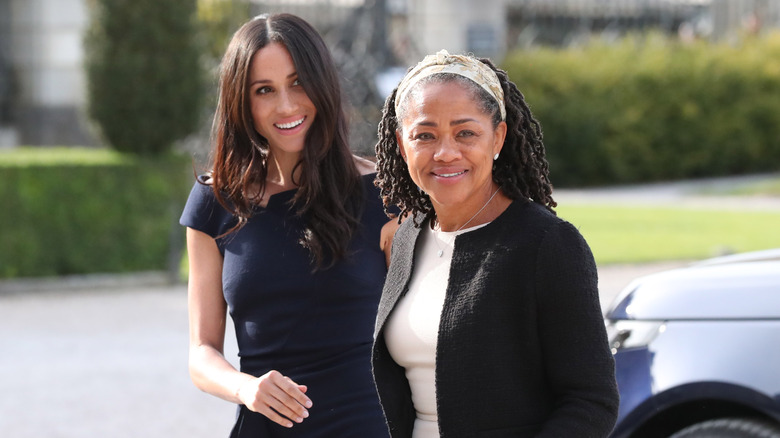 Wpa Pool/Getty Images
Doria Ragland found herself in the spotlight after her daughter, Meghan Markle, married into the royal family in 2018. However, she has remained consistently silent throughout her tenure as mother-in-law to Prince Harry. While several of Meghan's relatives — along with the duke and duchess themselves — have spoken to the press since the duchess tied the knot with Harry, Ragland never has. Well, until now, that is. 
In the second episode of "Harry & Meghan," Ragland finally sat down with the cameras and even referenced the silence she's become known for. "The last five years have been challenging ... I'm ready to have my voice heard, that's for sure," she said (via Express). And it's safe to say that fans are here for it. One Twitter user pointed out that Ragland had been incredibly graceful by keeping to herself all this time. "It's THE FIRST TIME I hear Doria Ragland's – M's mom – voice since Meghan started dating Harry in 2016 ... Once in 6 years. What a beautiful, strong, classy and amazing woman," they wrote. Another tweeted that while she'd always loved Ragland, her choice to speak only in her daughter and son-in-law's documentary sealed the deal, writing, "the #HarryAndMeghanNetflix doc has reaffirmed my love for Doria Ragland." 
"Harry & Meghan" may be named after the Sussexes, but for many fans, this is the Doria Ragland show.