Meghan Markle Makes Claim No One Ever Expected About Her Career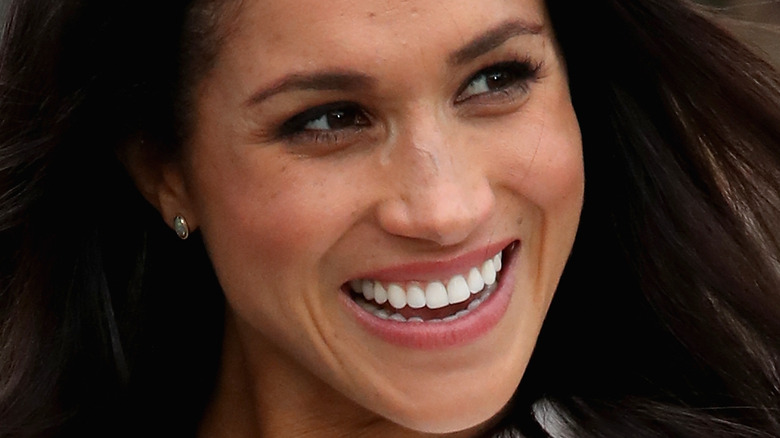 Chris Jackson/Getty Images
Meghan Markle and Prince Harry's Netflix documentary series, "Harry & Meghan," is full of surprising confessions, with some emotional and heartbreaking reveals from both the Duke of Sussex and the Duchess of Sussex.
The first three episodes, which dropped on December 8, included Harry confessing he didn't have many early memories involving his late mom, Diana, Princess of Wales, who died suddenly in a tragic car accident when he was just 12 years old. "It was almost like internally I've blocked them out. But I always remember her laugh, her cheeky laugh. And she always said to me, if you get into trouble just don't get caught. And I'll always be that cheeky person inside," he recalled.
But while it's understandable that Harry may not have so many memories of his mom before her tragic passing, the couple also made some more surprising confessions in the series which many fans maybe weren't expecting. In fact, given Meghan's many years spent acting, she admitted something about her job aspirations during Episode 2 that probably nobody was anticipating.
Meghan Markle wanted to be a volunteer, not an actor
Meghan Markle never saw herself destined for an Oscar. The Duchess of Sussex confessed that, despite being famous as an actor before she found love with Prince Harry, she never actually wanted that full time. As for what she wanted to do instead? Help others. "That's what I was excited about. I wasn't trying to find the great indie film that's going to get me an Oscar. No. I just wanted to go and volunteer," Meghan claimed on "Harry & Meghan." The confession came about after Meghan touched on her former fashion and lifestyle blog, The Tig, which helped her become successful in the business world. From there, she began writing, creating op-ed pieces on subjects that mattered to her, like self-worth, her bi-racial identity, and volunteering, with her passion for the latter only growing.
The news Meghan never saw herself being a serious actor forever may come as a bit of a surprise to some, as she seemed pretty intent on her acting career before things got serious with Harry. Of course, she famously played Rachel Zane in the drama "Suits" for seven seasons and, per IMDb, also had a slew of other acting credits. Those included roles on "CSI: Miami," "Without a Trace," and "90210," while also appearing as a briefcase girl on "Deal or No Deal."
Of course, Meghan's also done plenty of volunteer work over the years, including becoming an ambassador for World Vision in 2016. 
Prince Harry's family worried about Meghan Markle's acting background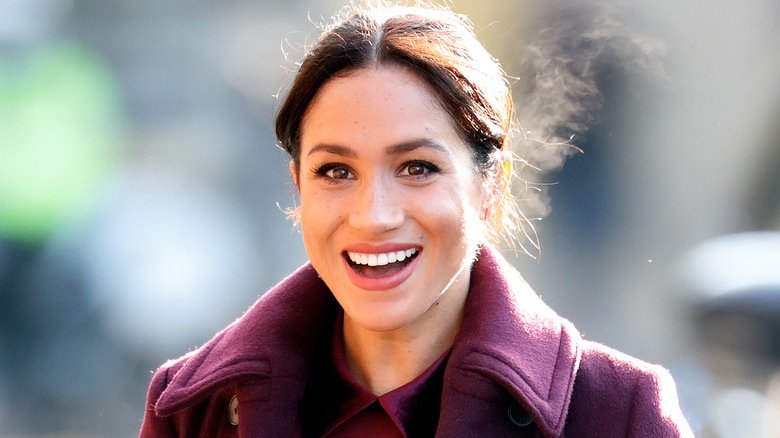 Max Mumby/indigo/Getty Images
Meghan Markle's career was a bit of a red flag for Prince Harry, Duke of Sussex's family when they first started dating. "The fact that I was dating an American actress was probably what clouded their judgment more than anything else at the beginning. 'Oh, she's an American actress, this won't last,'" he explained during Episode 2 of "Harry & Meghan." Meghan doubled down on those claims, adding, "The actress thing was the biggest problem, funny enough. There is a big idea of what that looks like from the U.K. standpoint. Hollywood and... it was just very easy for them to typecast that." Of course, plenty have had their say on Meghan's job roots, which also reportedly included her attempting to work at the now defunct gossip talk show "The Wendy Williams Show," per Daily Mail.
Meghan previously shared how she didn't always feel fulfilled in the TV world, admitting in 2013 she didn't revel in her time on "Deal or No Deal." "I would put that in the category of things I was doing while I was auditioning to try to make ends meet," she told Esquire, before calling out the show again on her podcast in November. "I went from working in the U.S. Embassy in Argentina to [that]. It's run the gamut. Definitely working on 'Deal or No Deal' was a learning experience, and it helped me to understand what I would rather be doing."